LAND ROVER DEFENDER CLAIMS BEST OFF-ROAD SUV 2022
The multi-award winning Land Rover Defender has received further recognition after being named Carsales' Best Off-Road SUV for 2022. Pitted against 12 off-road SUVs across seven key assessment categories, Land Rover is thrilled the Defender has claimed this prestigious accolade from one of Australia's top online automotive destinations.
Judged across safety, technology, comfort and convenience, driving performance, off-road performance, payload and towing, and ownership costs, the Land Rover Defender scored the most points to clinch the title. The Defender stood out with its wide breadth of ability including impeccable road manners, outstanding off-road and towing capability, top-shelf safety and technology, strong comfort and convenience features, and generous after-sales provisions.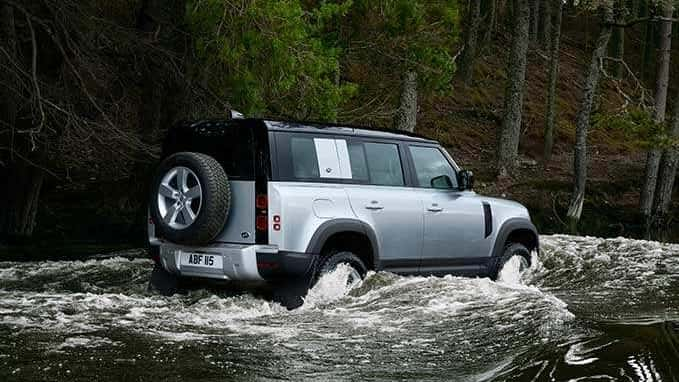 AN IMPRESSIVE GROUND-UP REDESIGN
Managing editor of Carsales, Marton Pettendy, said of the win, "More than 70 years in the making, the born-again Land Rover Defender is not just another retro rehash, but a ground-up redesign that retains the original's go-anywhere ability while adding on-road refinement and performance to match and better some of the best in its class.
"Combine this with effortless towing prowess, an outstanding safety and tech armoury, better than average comfort and convenience credentials – even at base level – and surprisingly reasonable ownership costs, and it's easy to see why the Land Rover Defender 110 P300 is our Best Off-Road SUV for 2022."
Scott Maynard, Managing Director, JLR Australia said, "We are delighted to see Defender awarded Carsales' Best Off-Road SUV for 2022, a great honour in a hotly contested category that speaks to Australian drivers' deep passion for the great outdoors."

With its exceptional on-road composure and off-road capability – coupled with comfort, safety and technology - the Defender is perfect for a long weekend road trip or an epic outback adventure, and is truly in a class of its own.