LAND ROVER SUPPORTS RED CROSS DURING DEVASTATING FLOODS
In February and March 2022, some of the worst flooding on record had a devastating impact on Southeast Queensland and Northern New South Wales. As a partner of the Australian Red Cross since 2014, Land Rover Australia was able to play a vital part in providing vehicle support and funding to urgently assist those in need.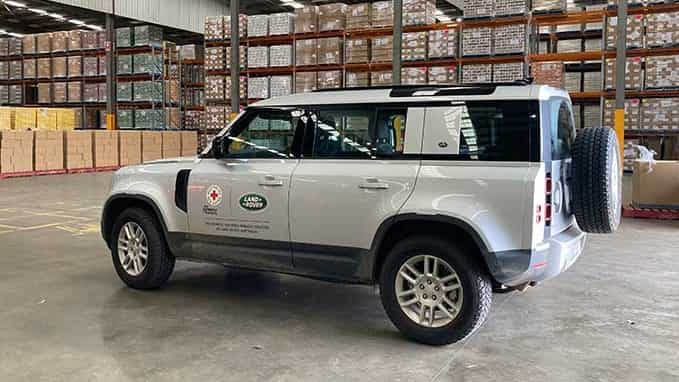 Tens of thousands of people were evacuated during the crisis, and homes and belongings were damaged or destroyed. Affected communities now face a long and difficult period of recovery, with the impact to be felt for years to come. Land Rover Australia understands the importance of standing together when people and the communities they live in need it most. By partnering with the Australian Red Cross, the dedicated team are able to respond quickly in a crisis, and provide essential help during the recovery process.

Importantly as a community we raised $53.9m, which enabled the Red Cross to support 42, 275 people and provide assistance in over 55 evacuation centres and 48 recovery hubs across the region.

By making a tax-deductible donation, you can support the Australian Red Cross in the life-changing work they do, with the funding providing help to people during incredibly challenging and stressful times.