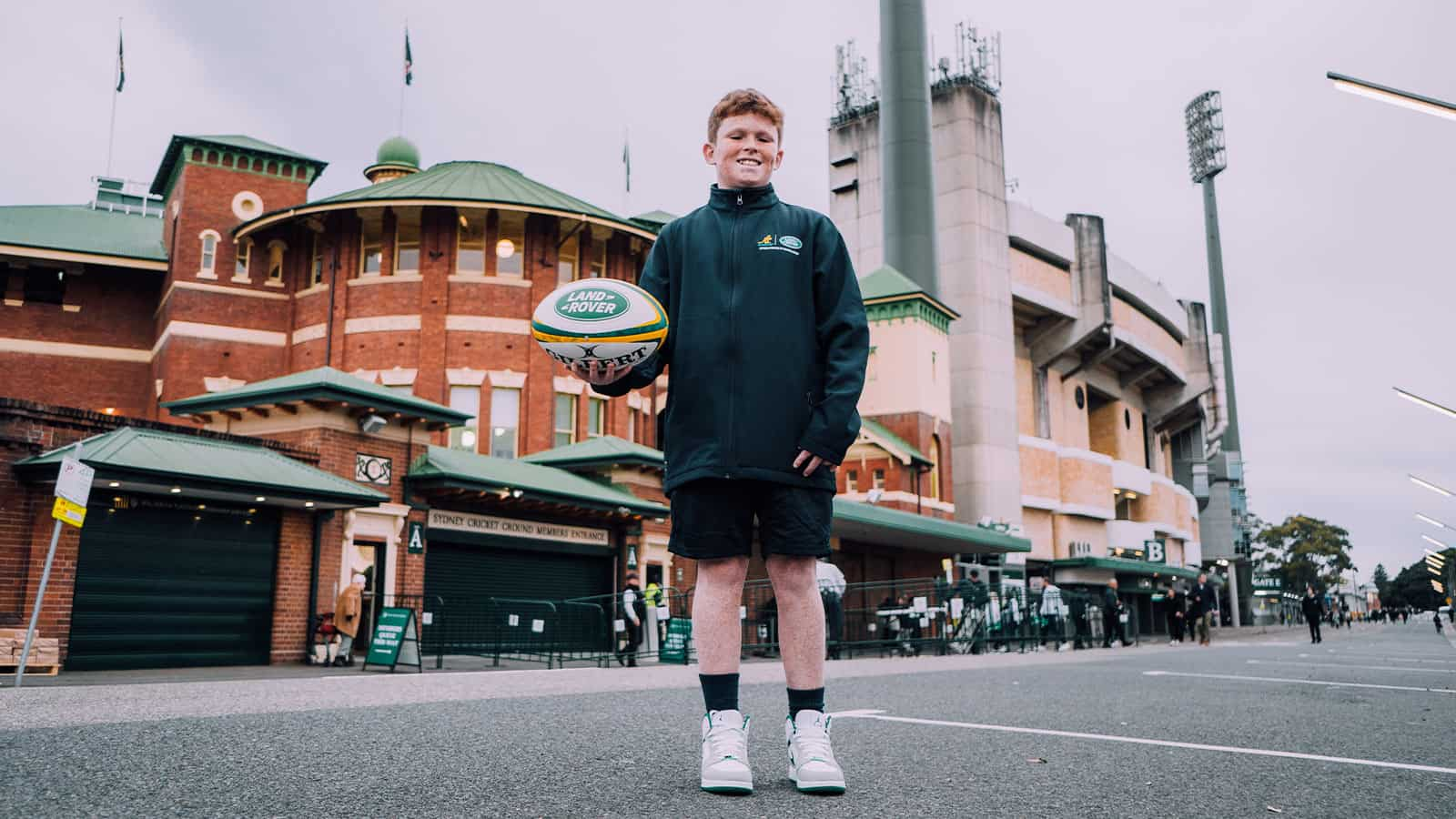 LAND ROVER CELEBRATES RUGBY YOUTH BUILDING A BETTER FUTURE
Land Rover has been a passionate supporter of global rugby for over 20 years, with a continued focus on inspiring the next generation of Rugby fans through grassroots and Rugby World Cup mascot programmes. Defenders of Tomorrow builds on the successful Wallabies ball kid programme from past seasons, but with a greater focus on recognising the positive impact driven by youth in their communities to build a better future.
Each mascot met the Wallabies team during an intimate training session before match day, including Captain and Land Rover Ambassador, Michael Hooper. The match day experience included running out onto the field at the start of the game, singing the national anthem with the team, and delivering the official ball at the start of play, receiving recognition for their achievements over the PA and big screen broadcast.
MEET THE DEFENDERS OF TOMORROW
A mascot was chosen for each of the three matches in Perth, Brisbane and Sydney.
Cooper Clayton, 11, from Perth, plays for Associates Rugby Club and he was nominated for his commitment to leadership. Cooper is passionate about sustainability and the environment, volunteering for coastal clean-ups in his local community.
Jack Berne, 14, from Sydney, plays rugby for the Manly Savers, and was nominated for his commitment to community service. Over the last four years Jack has raised over $1.8 million to help Australians impacted by natural disasters through his 'Fiver for a Farmer' campaign, and in January 2022 was awarded an Australia Day Award for Outstanding Community Service.
Clare White, 13, from Brisbane plays for her local club, the Gold Coast Eagles, and was nominated for championing cultural diversity in her local rugby community.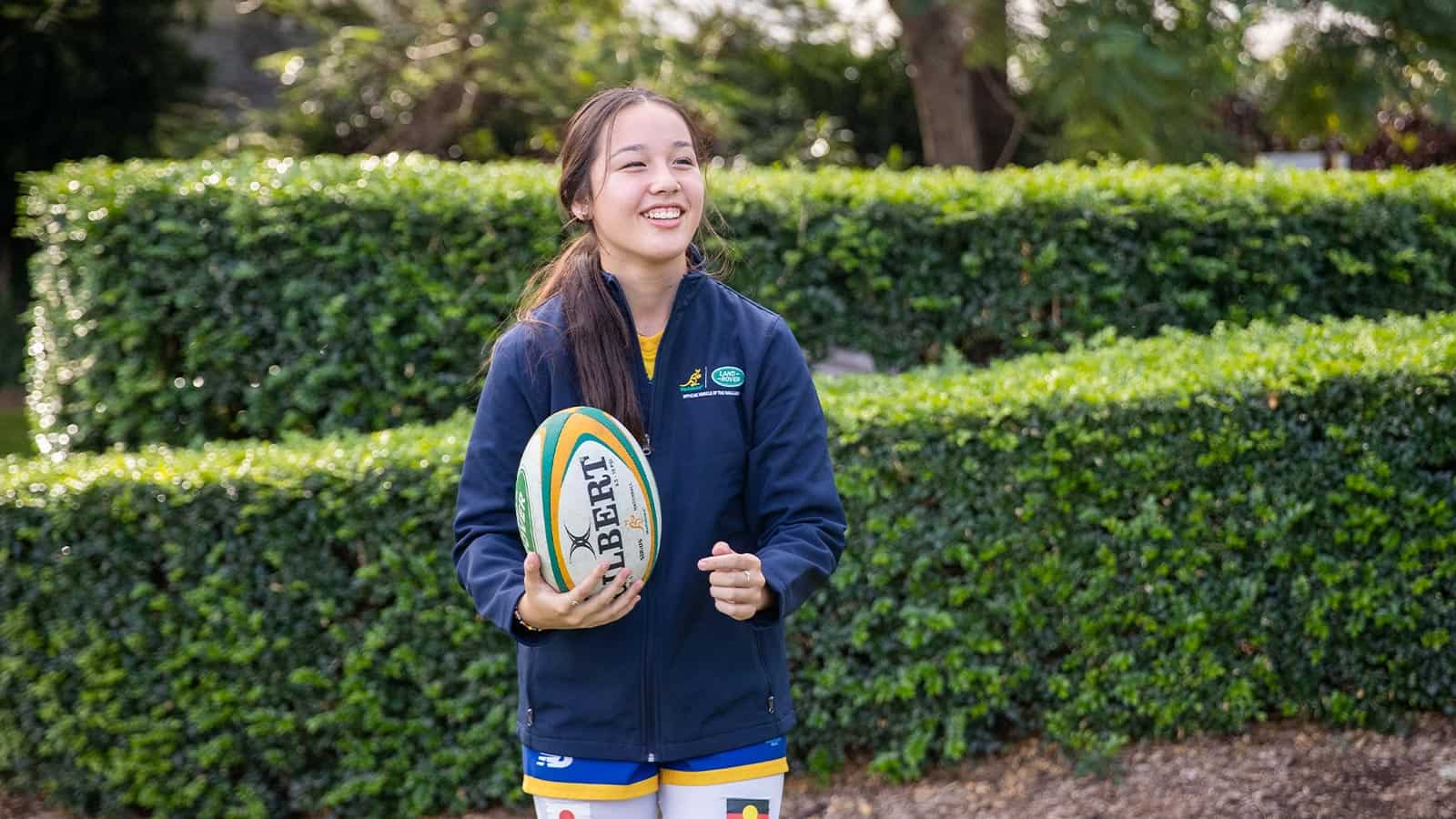 Shannon Edwards, Marketing Director, Jaguar Land Rover Australia, said, "our first three Defenders of Tomorrow have been selected for their passion and commitment to changing their worlds for the better. And like the Wallabies, they are capable of truly great things, making a positive impact in their communities and inspiring their teammates both on and off the rugby field. Together with the Wallabies, we're proud to recognise and celebrate them, and we look forward to discovering more Defenders of Tomorrow over the coming months."
For future tests, young rugby players will have the chance to nominate themselves or their teammates to become a 'Defender of Tomorrow', and even represent Australia as a global 'Defender of Tomorrow' at Rugby World Cup 2023, in France.