NEW RANGE ROVER SPORT SV A PERFORMANCE FLAGSHIP
New Range Rover Sport SV is the flagship of a refreshed Range Rover Sport line-up, showcasing a peerless sporting attitude and assertive presence on the road. The most powerful and dynamic Range Rover Sport ever, it offers supreme performance, backed by advanced performance-enhancing technologies, along with renowned Range Rover capability, refinement and reductive design.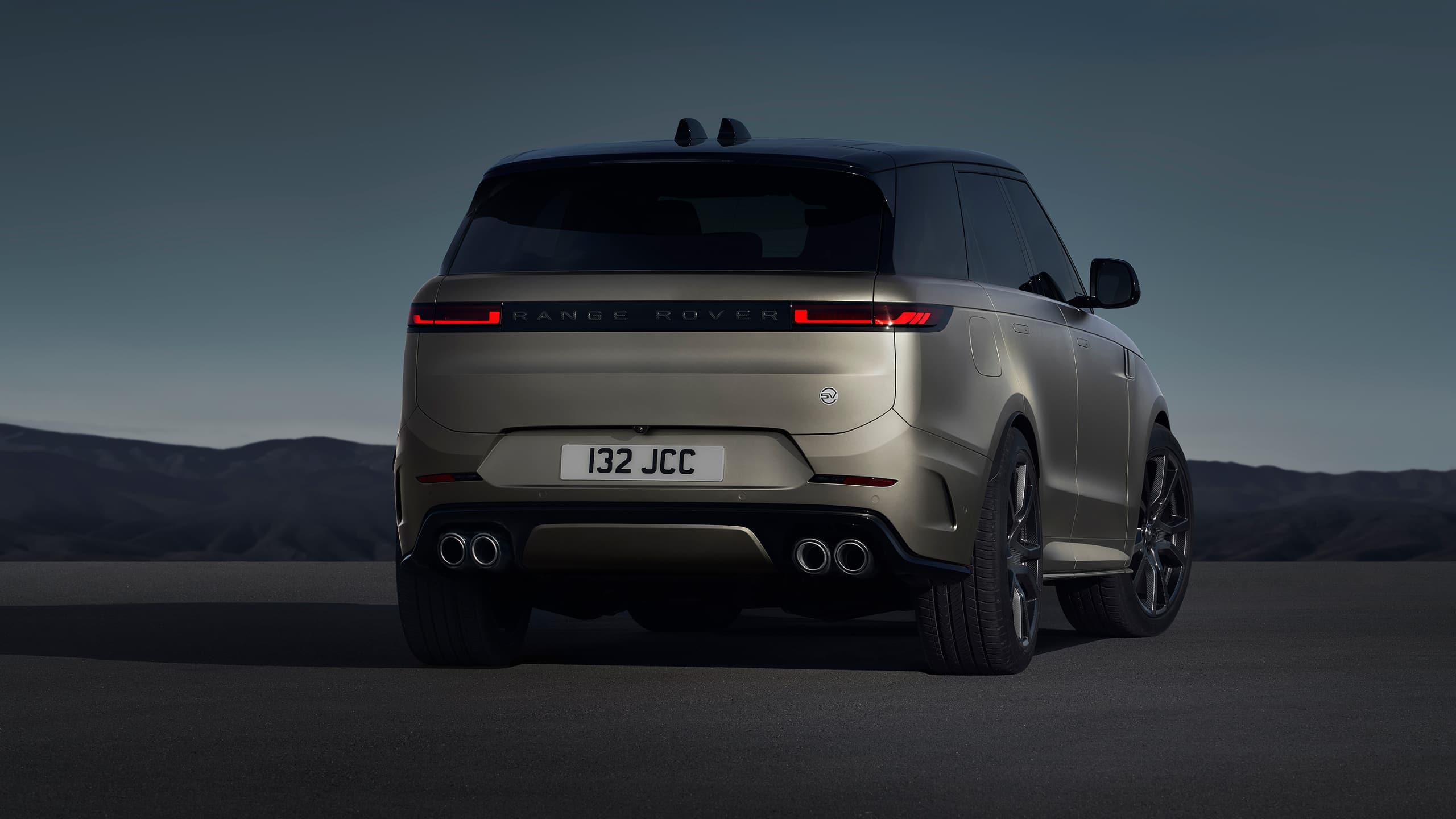 THE MOST POWERFUL RANGE ROVER EVER
This highly coveted vehicle is powered by a new 467kW, 750Nm 4.4-litre Twin-Turbo MHEV V8 petrol engine, and is capable of accelerating from 0-100km/h in a heart-racing 3.8 seconds. This incredible performance is facilitated with a combination of features that deliver a weight saving of up to 76kg, including the world's first 23-inch Carbon Fibre Wheel option on a production car, Carbon Ceramic Brakes, and standard-fit aerodynamic enhancements including a carbon fibre bonnet. These enhancements improve handling, acceleration and ride quality.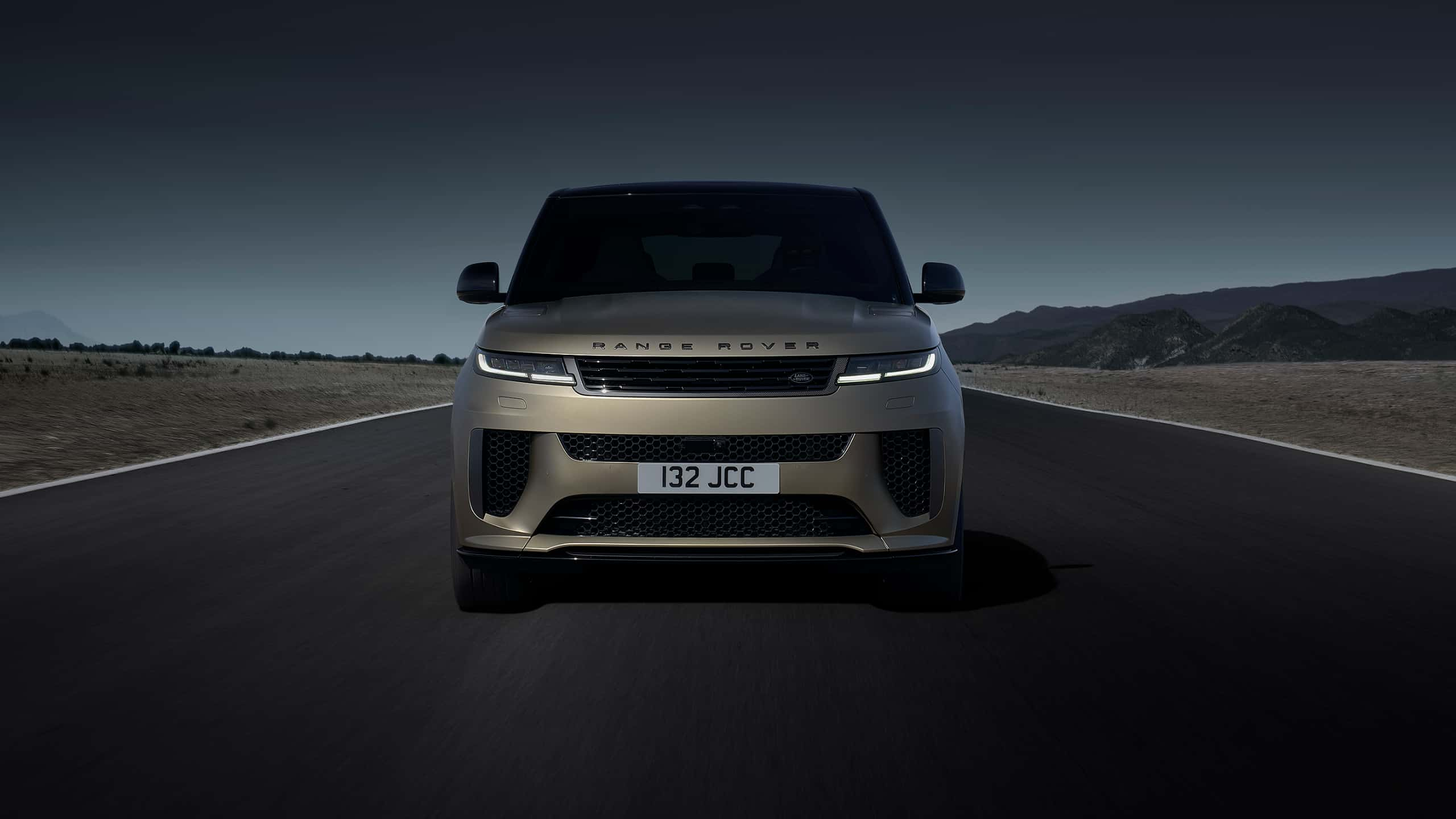 The 6D Dynamic suspension system is the most sophisticated in its class, featuring a world-first combination of hydraulic interlinked dampers, height-adjustable air springs and pitch control. The system enables the Range Rover Sport SV to maintain a near-level stance during extreme acceleration, braking and cornering.
Outside, the high-performance credentials of the vehicle are highlighted with a commanding design. An exclusive airflow-enhanced exterior design delivers a more assertive and grounded aesthetic, along with functional lightweight and technical material choices. In the interior, the performance-focused SV design reinforces the vehicle's incredible capabilities.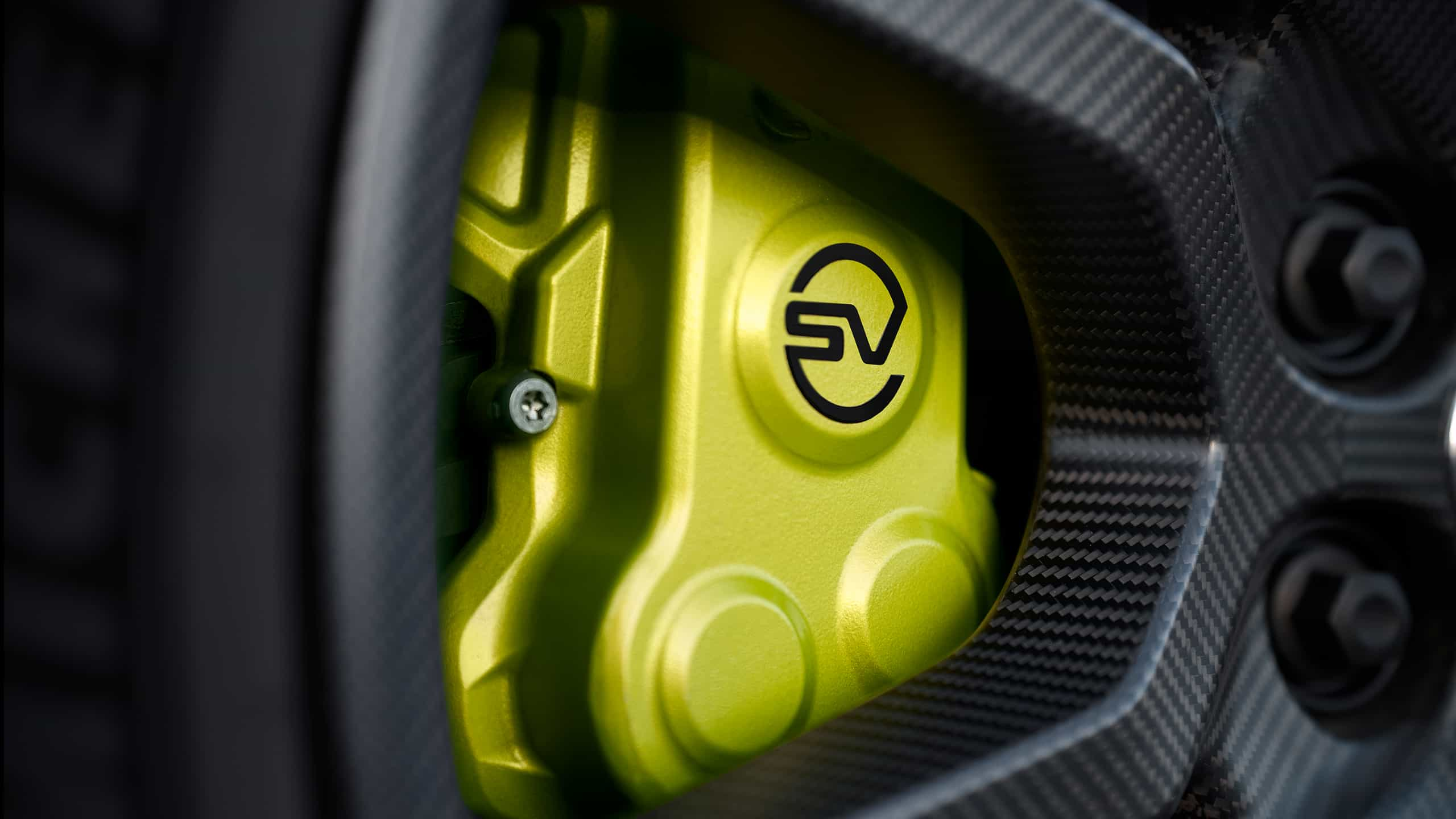 CALMING COMFORT WITH A FULL BODY AUDIO EXPERIENCE
New Range Rover Sport SV introduces Body and Soul Seat (BASS), a multi-dimensional audio experience with wellness benefits, allowing front seat occupants to feel the sound. Working in tandem with the 29-speaker, 1430W, Meridian Signature Sound System, BASS generates high fidelity audio vibrations to create the most engaging and immersive in-car audio. The system can also help enhance the front-seat occupants' mental and physiological wellbeing by influencing heart rate variability (HRV), with high HRV an indication of lower stress levels and relaxation.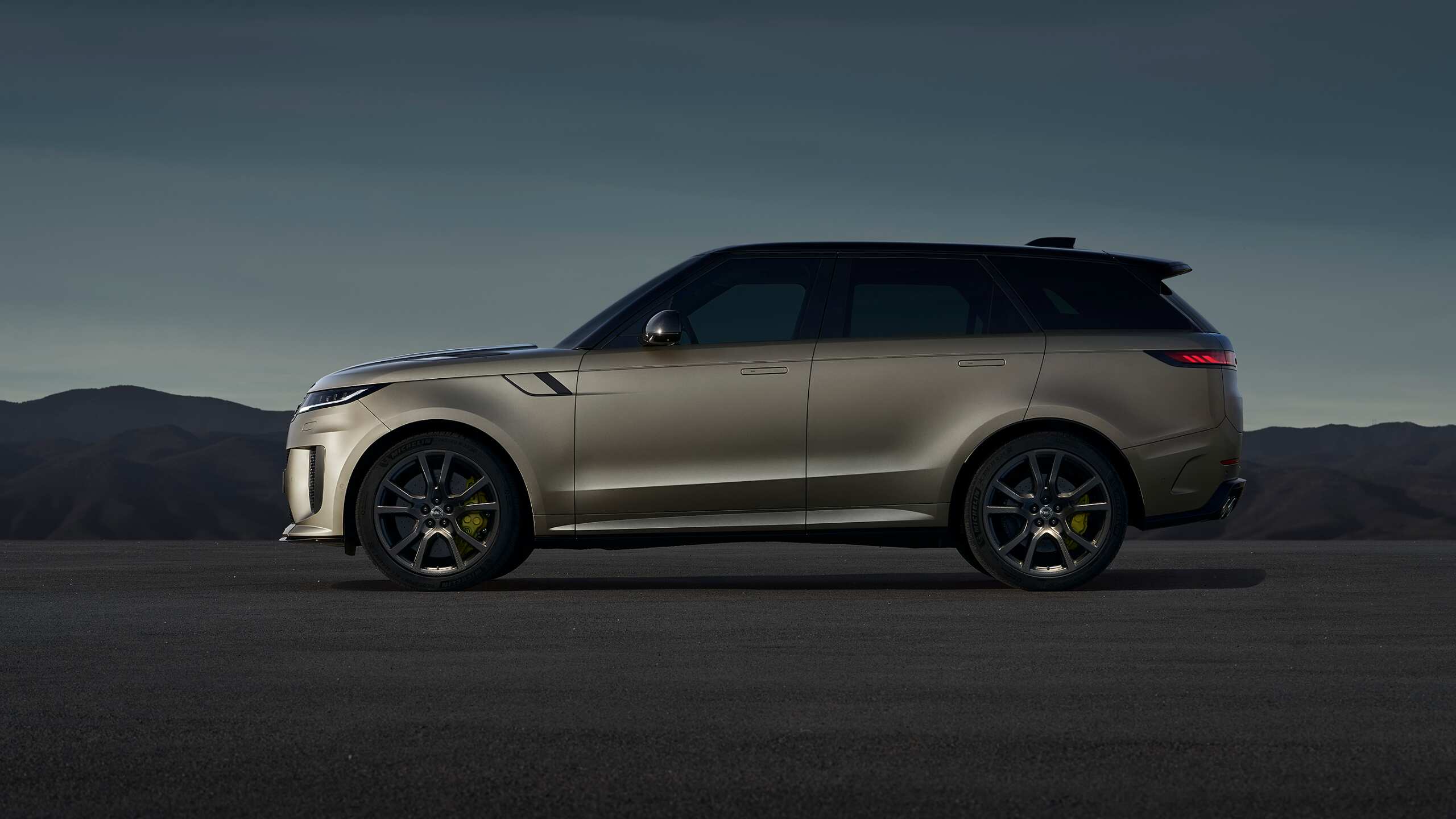 "LIKE NOTHING I'VE EXPERIENCED BEFORE"
Ben McKimm from Man of Many was fortunate enough to experience a track test from the passenger seat on a wet Goodwood Motor Circuit in the UK. Noting the original Range Rover threw the rulebook out when it created a vehicle that combined luxury and off-road prowess, he says, "We're seeing this level of innovation again with the new Sport SV." Even from the passenger seat, McKimm said it was clear "the SV was supremely quick. I can't understate the speed difference between the old car [Range Rover SVR with Supercharged 5.0-litre V8] and the new car".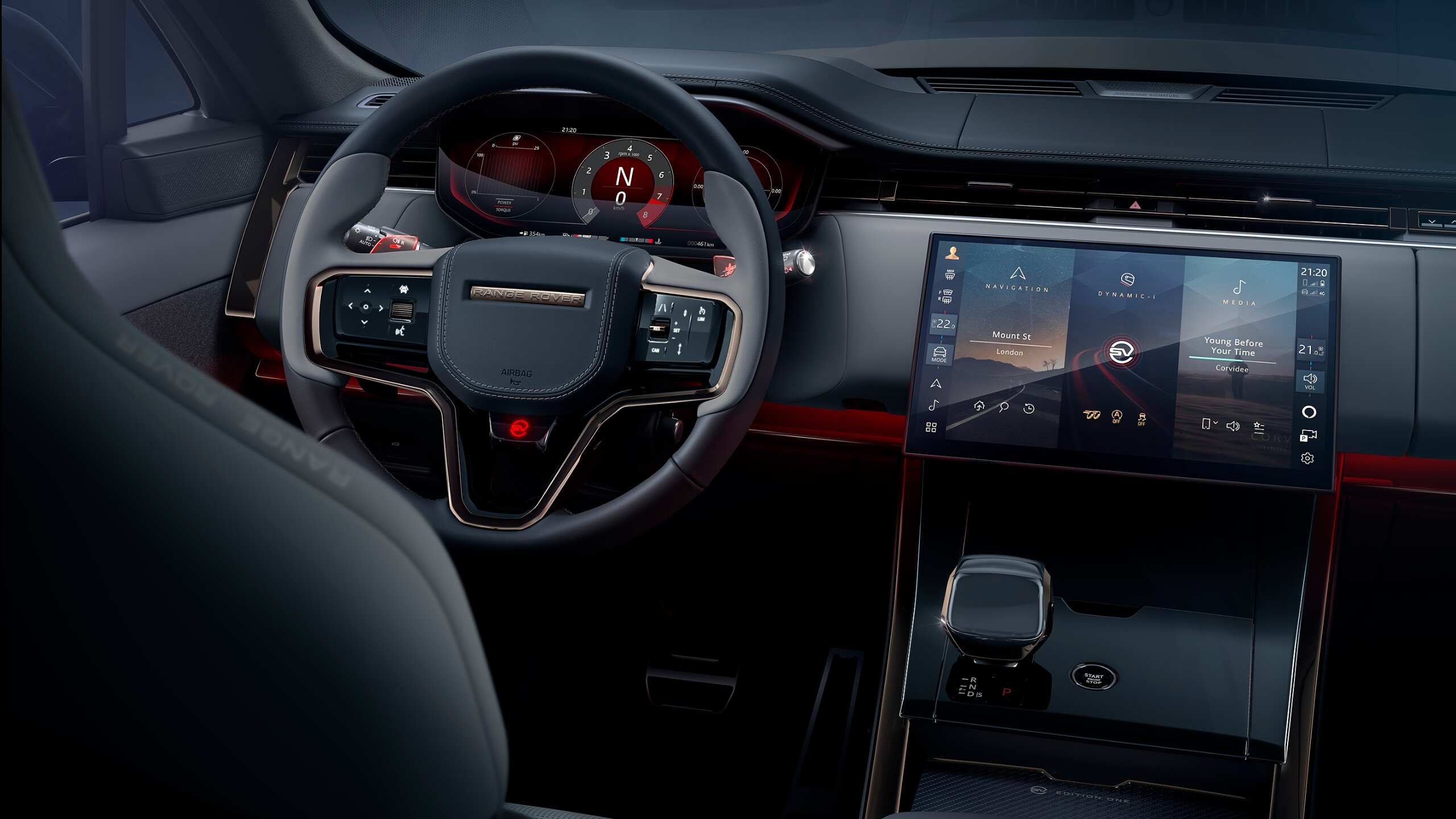 Inside, McKimm says, "Modern luxury is an understatement, with performance seats, a large touch screen Pivi Pro display, and the world's first translucent edge-lit gear shift paddles nestled behind a steering wheel with more pronounced thumb grips." Impressed with the BASS technology, he also found the Meridian Signature Sound System to be "on a different level".
Overall, he concluded, "The 6D Dynamics Suspension, 467 kW twin-turbo V8 engine, Body and Soul seats, Carbon wheels, and giant Brembo brakes come together to create a complete package that's like nothing I've experienced before."
For the first year of production, New Range Rover Sport SV is only available for select clients to order by invitation, in limited edition SV EDITION ONE specification. In the meantime, New Range Rover Sport is available to order now, priced from $143,600 plus on-road costs for the SE D250 with first deliveries expected from Q4, 2023.
Use the configurator to build your perfect Range Rover Sport.