NEW RANGE ROVER CLAIMS COVETED PRODUCTION CAR OF THE YEAR DESIGN AWARD
The breathtaking modernity of the most desirable Range Rover ever created has been recognised in the Car Design News annual Car Design Review Book, picking up the Production Car of the Year Design Award. Expert jurors from design leaders like Polestar, Lamborghini, Volvo and Lucid, praised the New Range Rover for its reductive design that incorporates a modern luxury aesthetic, with an iconic form highlighting its 50-year lineage.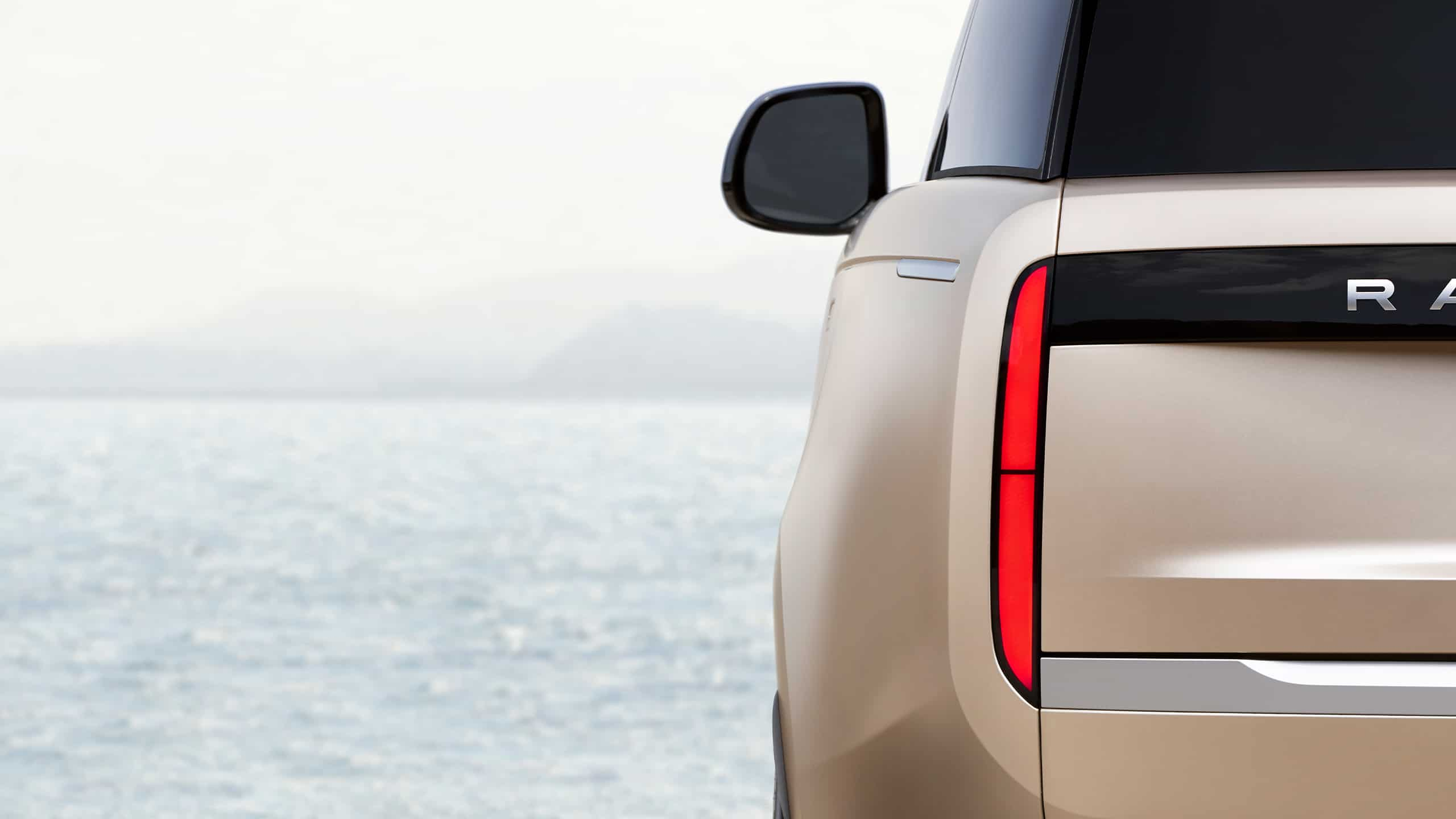 A clear winner among the shortlisted vehicles, the fifth-generation Range Rover is clean and elegant, with a floating roof graphic that is a key part of the Range Rover DNA. The split tailgate features hidden shut lines which showcase a new level of precision. The New Range Rover is built on the new mixed-metal flexible Modular Longitudinal Architecture, with a range of electrified powertrains and the lowest drag coefficient of any luxury SUV, an impressive 0.30.
"THE MOST ELEGANT LUXURY SUV"
The judging panel lavished praise on the New Range Rover, with SangYup Lee, Senior Vice President and Head of the Hyundai Global Design Centre, noting the vehicle was "simple, bold and the most elegant luxury SUV". Fellow judge Maximillian Missoni, Head of Design at Polestar, said, "For someone who knows what a challenge maintaining purity throughout the process can be, this car and its creators have my full respect."
The Colour, Material and Finish teams for the Range Rover SV and Defender were also recognised in the awards, jointly winning the Best CMF Team. The deserved win recognised their innovative use of materials and colour to create a strong aesthetic that unifies the exterior and interior design of their vehicles. In addition, Jaguar Land Rover Designer Ken (Yujian) Gan won the Undiscovered Talent Award for his exceptional work.
Chief Creative Officer of Jaguar Land Rover, Prof Gerry McGovern, said of the vehicle's design, "Range Rover is the original luxury SUV and a vehicle of peerless distinction. New Range Rover's exceptional form embodies modern luxury, and its elegant proportions and optimised volumes are hallmarks of our Reductive Design philosophy."
Use the configurator to build your perfect New Range Rover.