TOP GUIDED HIKES TO DO THIS SUMMER AT THREDBO
When most people think of Thredbo, they picture a snow-covered winter wonderland where skiing or snowboarding are the main reasons to visit. But this spectacular alpine region offers a range of hikes in summer across some of Australia's most breathtaking trails. As a vehicle designed to tackle any terrain with ease, Land Rover Defender is proud to sponsor a number of guided hikes, taking in unique flora and fauna and incredible views as far as the eye can see. Pack your hiking boots and put these top guided hikes on your must-do adventure list this summer.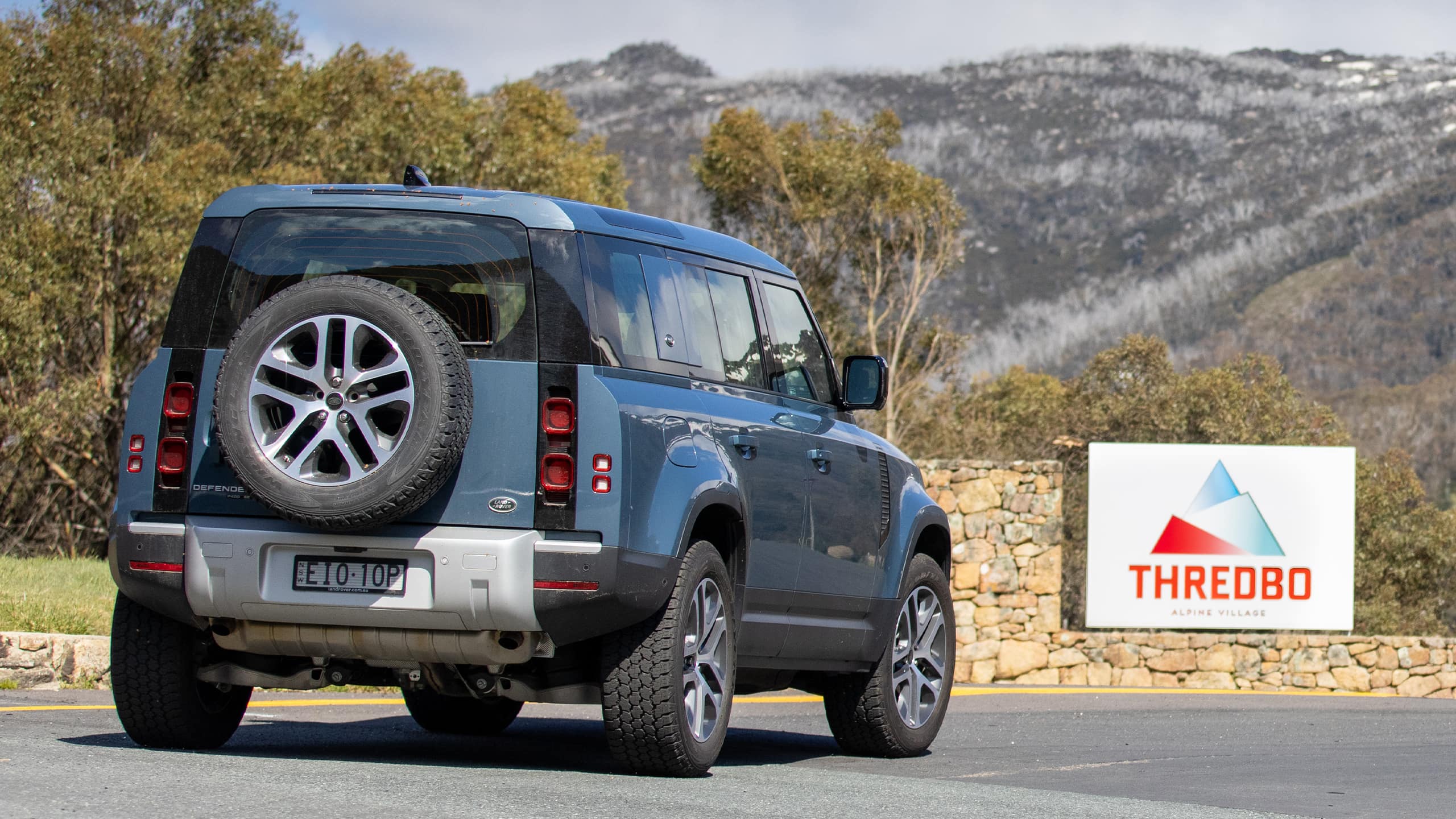 ALPINE LAKES
This 19km walk will take you past Australia's five highest glacial lakes. Learn how these stunning lakes were formed and their importance in the alpine region. Catch your breath as you take in the jaw-dropping views beyond the famous Western Faces and discover the rubble of lodges from the early days of skiing in Australia. Refuel with afternoon tea by beautiful Blue Lake, rock hop across the Snowy River, and finish this memorable walk among the gnarled snow gums at Charlotte Pass.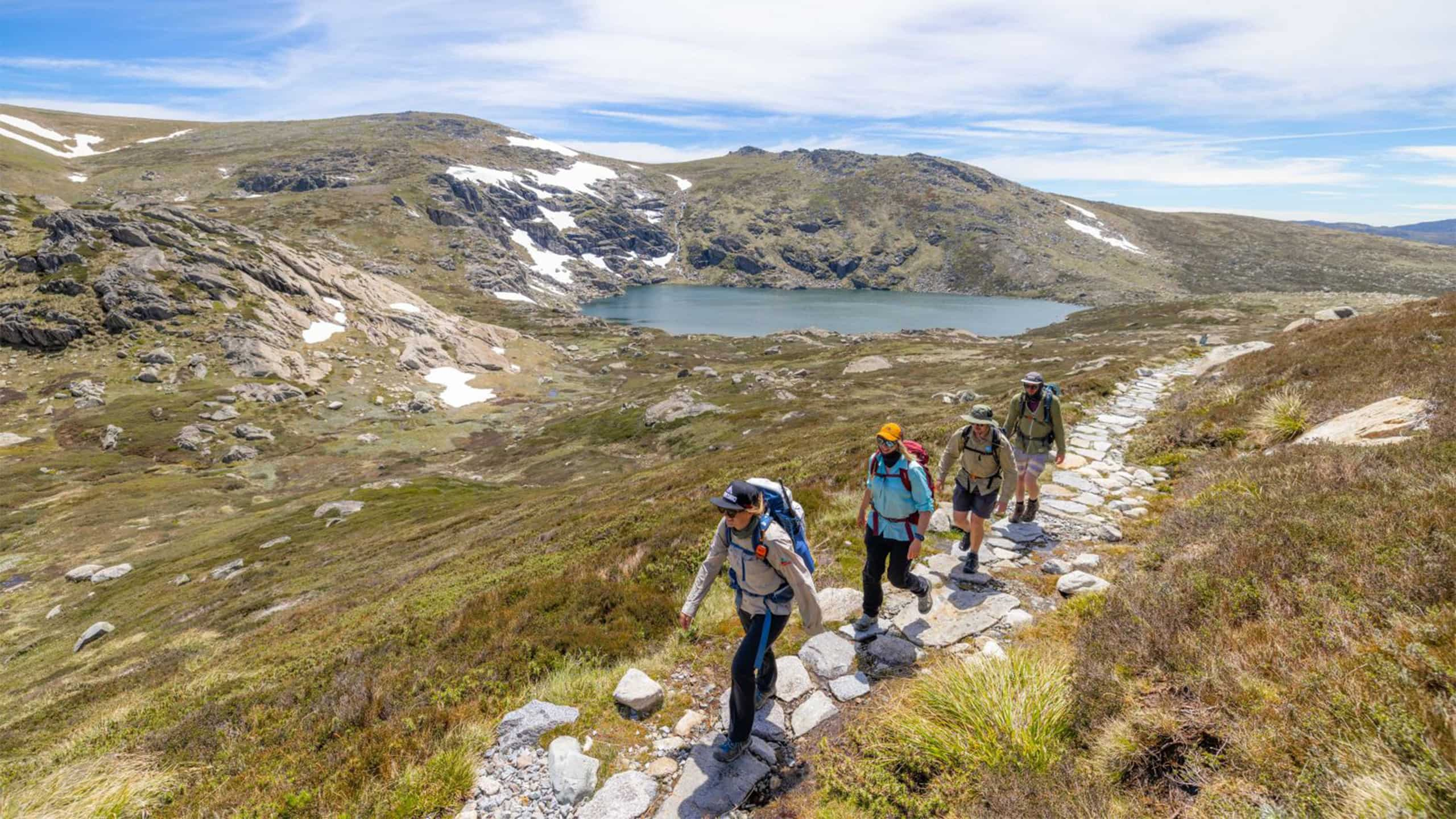 SUNSET HIKE - MT KOSCIUSZKO
An unforgettable bucket list experience, this 13km walk encompasses a varied landscape of granite tors, running rivers, alpine lakes and outstanding Snowy Mountains scenery. Capture photographic memories at Kosciuszko Lookout, Lake Cootapatamba and incredibly scenic spots during golden hour. Sip on a hot chocolate as the sun sets in an unbeatable natural show. Then head towards Eagles Nest under the glittering Milky Way before a 4WD transports you back to Thredbo Village.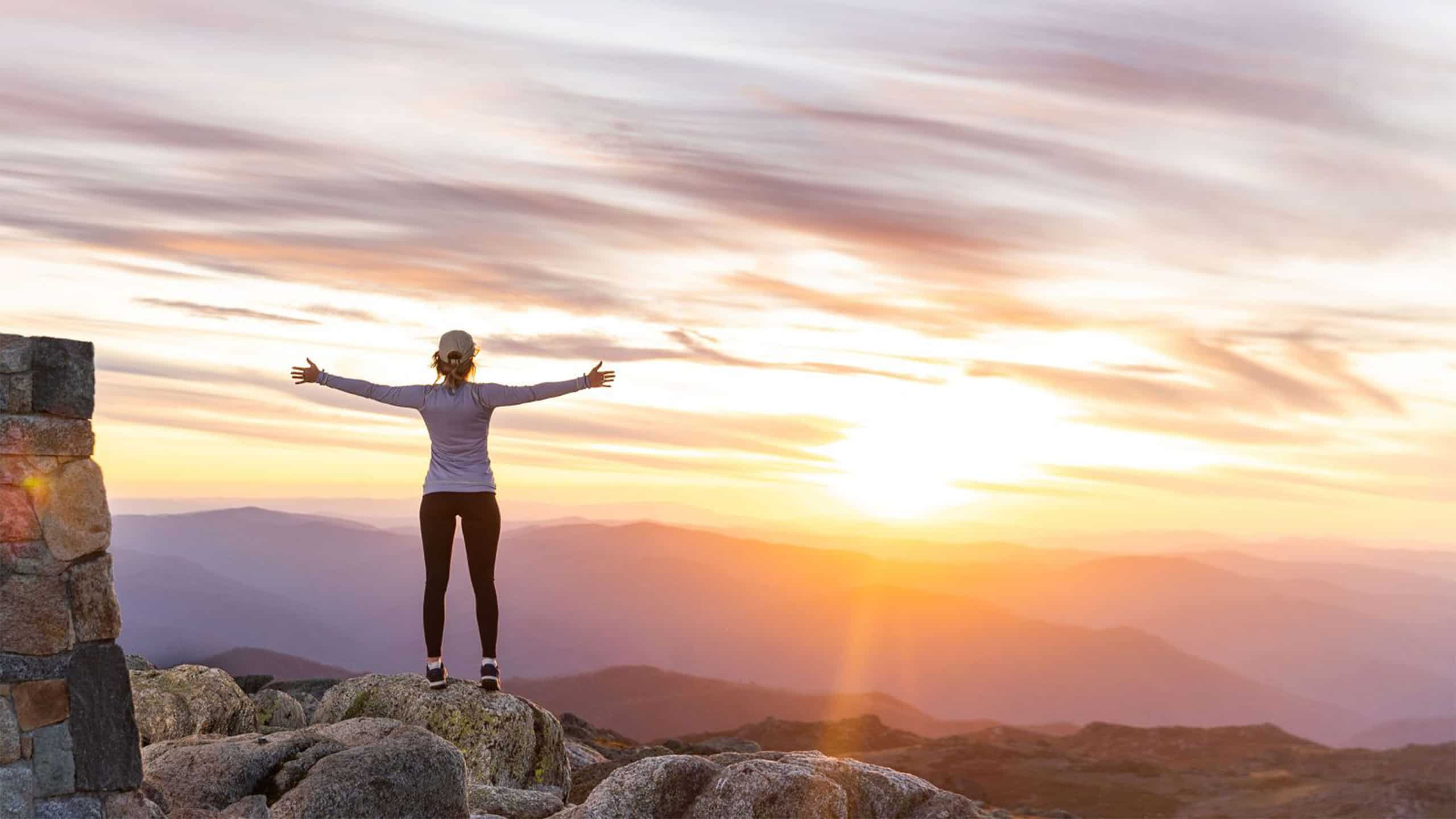 MT TOWNSEND
Climb Australia's second highest peak and take in the sweeping views on a walk that many consider the most striking in the Snowy Mountains region. Cross creeks and boulders and admire the vista beyond the Western Faces, with breaks along the way to learn about the flora and fauna. Enjoy lunch while you gaze out from the 2,209m elevation. You'll also discover how the landscape was once used and how it has been shaped over the years. Finish this 22km walk with the last chairlift ride back into Thredbo Village.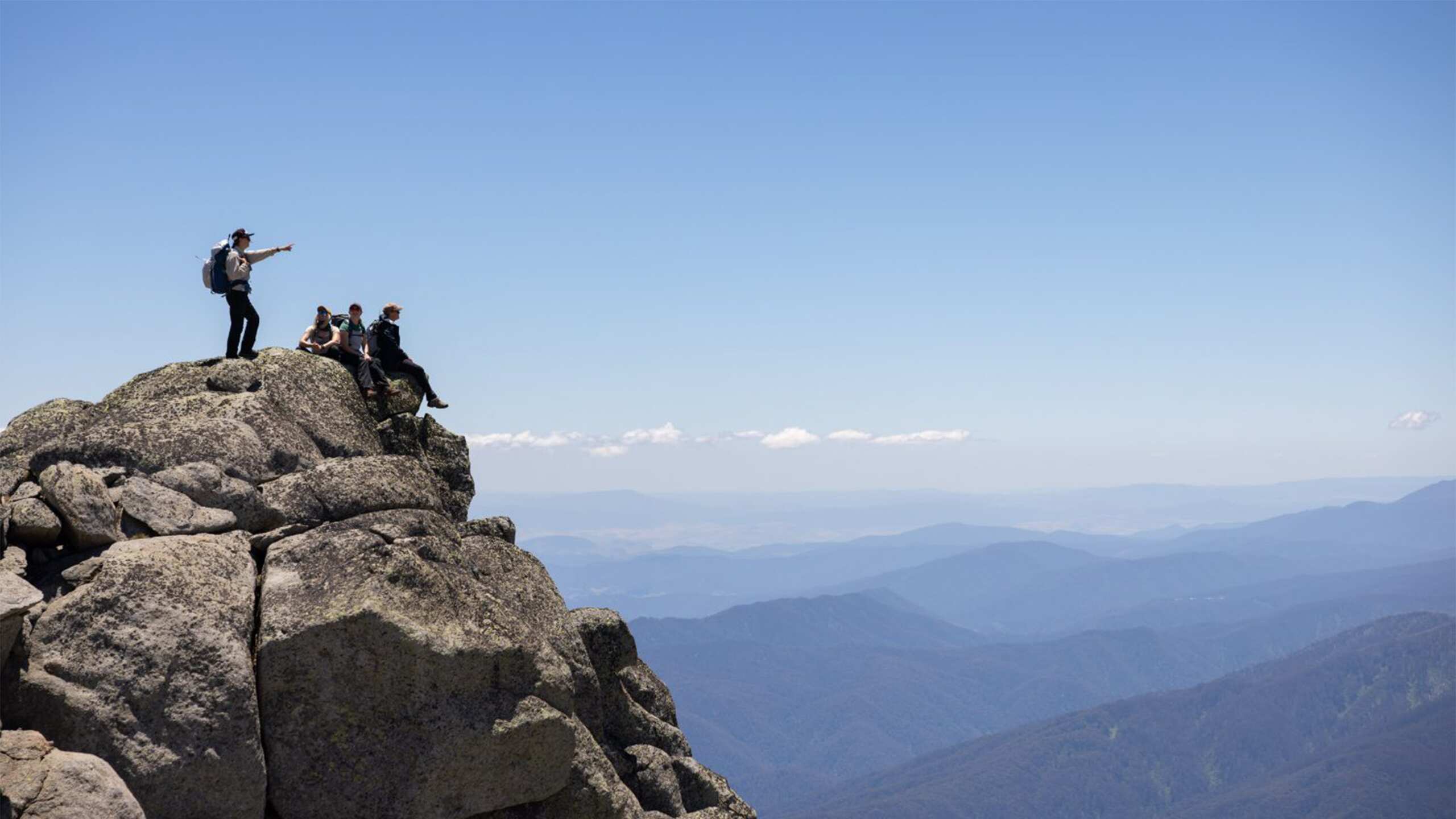 Start planning your favourite summer Thredbo hike, and even better, start your journey in the Defender.