DEFENDER SUPPORTS RED CROSS IN VITAL DISASTER RELIEF EFFORTS
Since 2014, Defender has been a proud partner of the Australian Red Cross, supporting the essential work they undertake providing disaster relief to communities across the country. The strong and capable Defender plays an important role in assisting emergency service efforts, including the recent tragic bus crash in the Hunter Valley that claimed 10 lives and injured numerous people.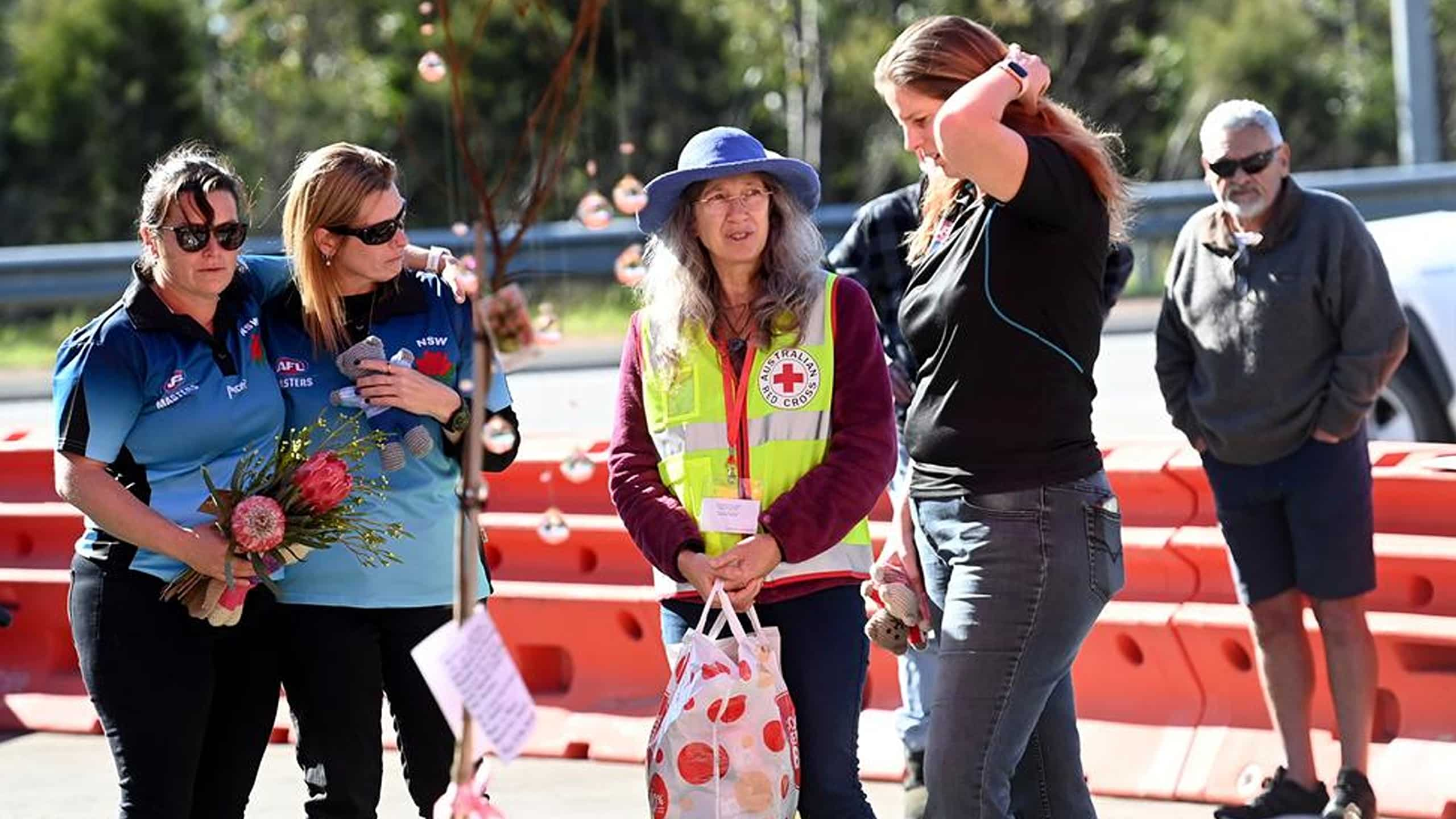 Image Credit: The Australian
The partnership enabled the Red Cross to access and positively impact a community in need by delivering their crucial work. Dedicated teams from Australian Red Cross NSW Emergency Services were deployed on the ground in Greta, offering support to those affected by this tragedy.

The teams were actively engaged in offering support at the memorial site, along with psychological first aid to community members. This aid includes both emotional and practical support, and helps in recovery by ensuring individuals feel safe, connected to others, and can receive further assistance with appropriate referrals. In addition to their local support efforts, the Australian Red Cross also offered a range of invaluable online resources and tools designed to guide individuals through crises and create a supportive environment for their recovery.
Supporting communities in need by helping to provide humanitarian aid sits at the heart of our values, and we will continue to support the Australian Red Cross as they help people prepare for, respond to and recover from disasters.

Learn more about Defender's partnership with the Australian Red Cross.