NEW RANGE ROVER EVOQUE REDEFINES MODERN LUXURY
Range Rover Evoque has always led by example, with a charismatic, sophisticated character that makes it a natural choice for buyers seeking effortless modern luxury. Now the New Range Rover Evoque becomes even more desirable, with its reductive design enhanced by the latest technologies and a range of luxurious materials.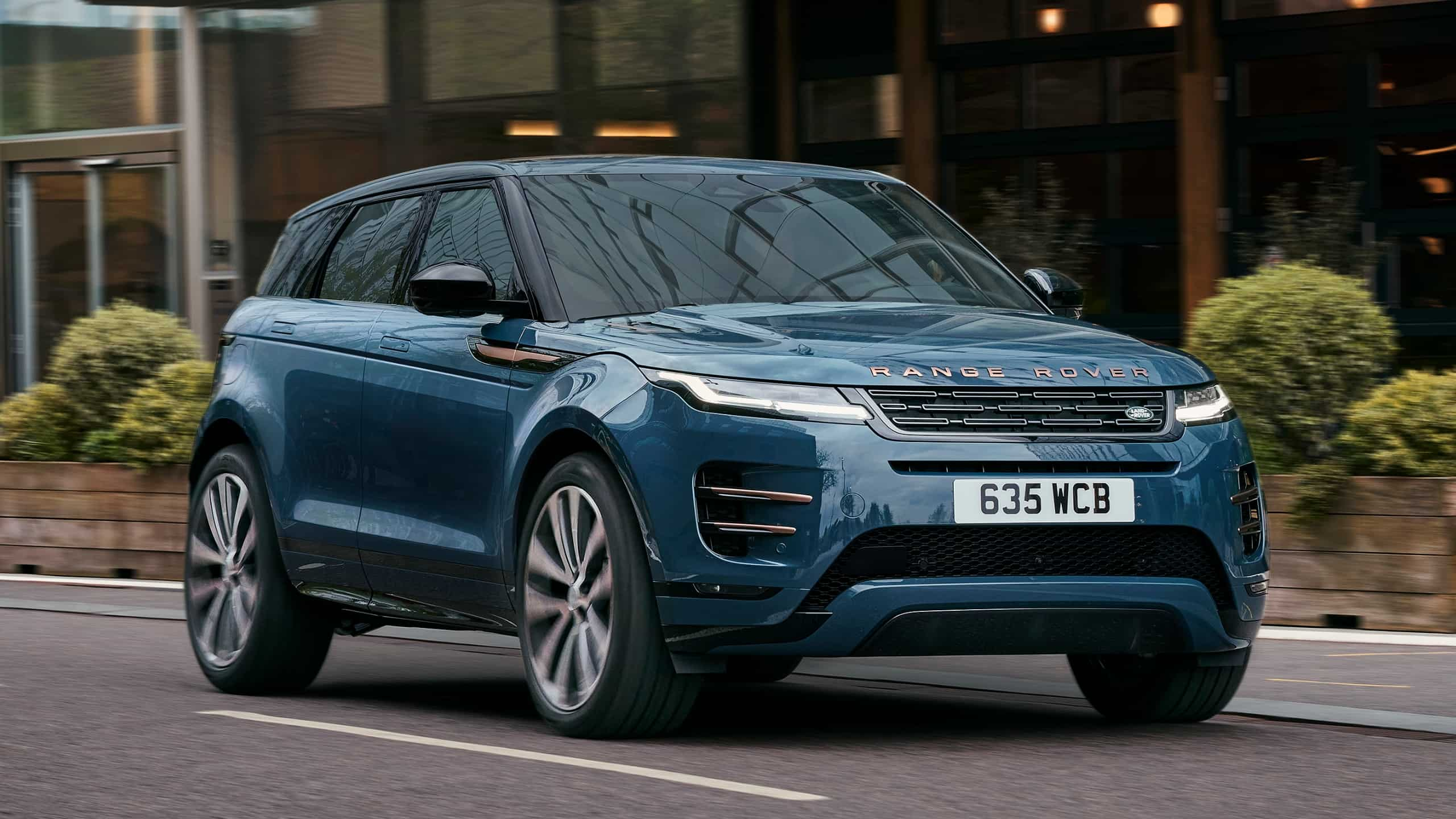 A SUBTLE EVOLUTION
The reductive exterior design of the New Range Rover Evoque has undergone a subtle evolution. Super-slim Pixel LED headlights with signature daytime running lights deliver a jewel-like effect and crystal clear vision. These striking headlights frame a new grille, which provides a unified look across the Range Rover lineup. New exterior accents and colours complement the design characteristics that define Range Rover's DNA.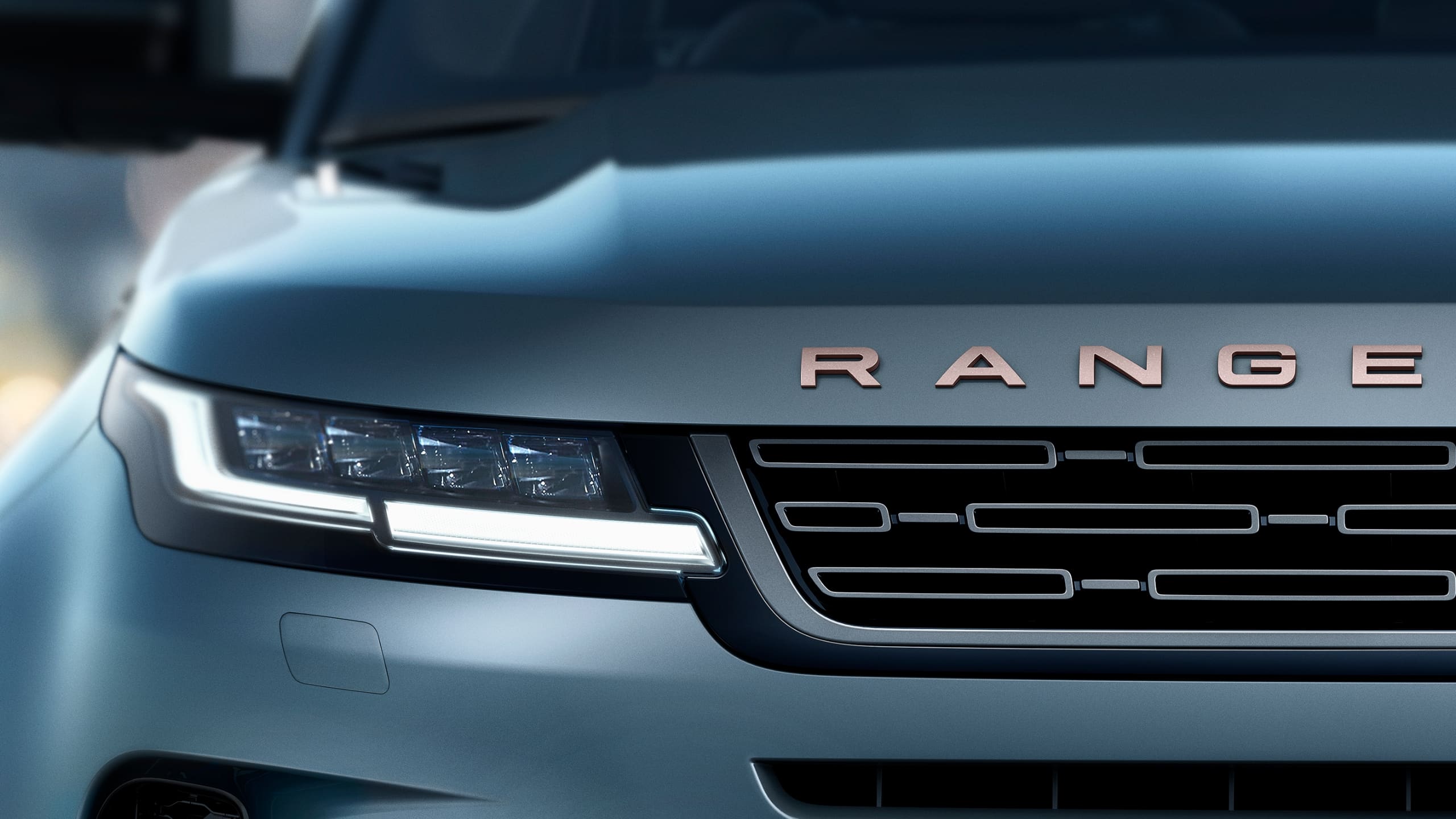 Step inside and the reductive design philosophy is amplified with a new 11.4-inch curved glass touchscreen. The touchscreen offers seamless control of key vehicle functions, along with improved visibility as it seemingly floats in the driver's eyeline. Automatic transmission models feature a tactile new gear shifter, while the panoramic roof bathes the cabin in natural light. Tactile leather-free options are also available in the interior, with the Range Rover Evoque the only SUV in its class to offer the luxurious KvadratTM wool blend fabric. Sophisticated new detailing – including Moonlight Chrome found on the steering wheel, centre console trim and air vents – creates an air of refinement.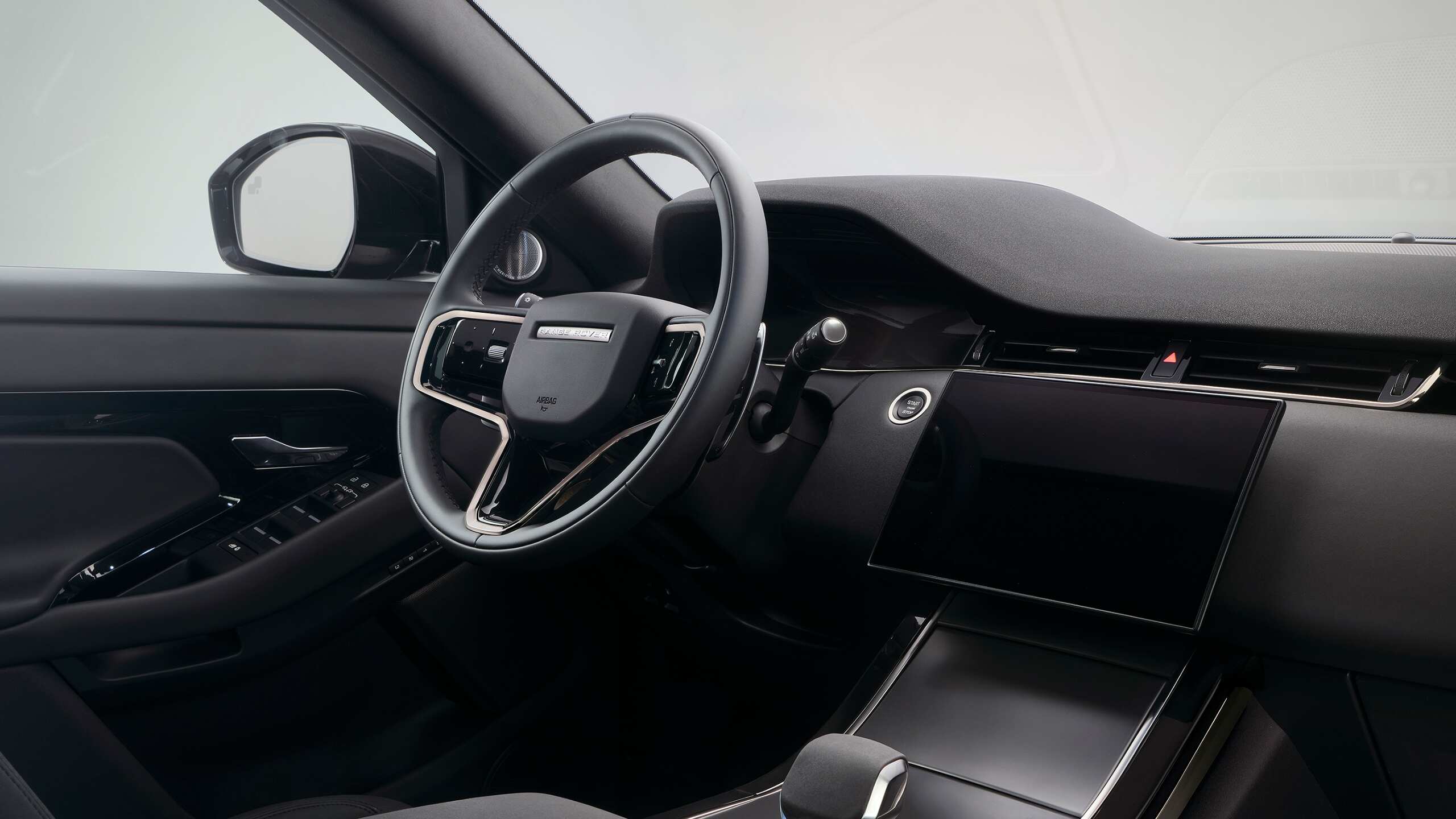 EQUIPPED WITH THE LATEST TECHNOLOGIES
The Range Rover Evoque features the latest generation Pivi Pro infotainment system, which is controlled by the glass touchscreen. Controls for the climate, seating and audio volume are always visible via new sidebars, providing immediate access to frequently used features. Pivi Pro has been designed to be the most user-friendly experience possible, with approximately 80% of tasks able to be performed within two taps of the homescreen. Smartphone connectivity is supported with Wireless Apple CarPlay™8 and Wireless Android Auto®, while Wireless Device charging from a new stowage area in the centre console delivers fast charging. Amazon Alexa enables various settings to be controlled using natural voice commands.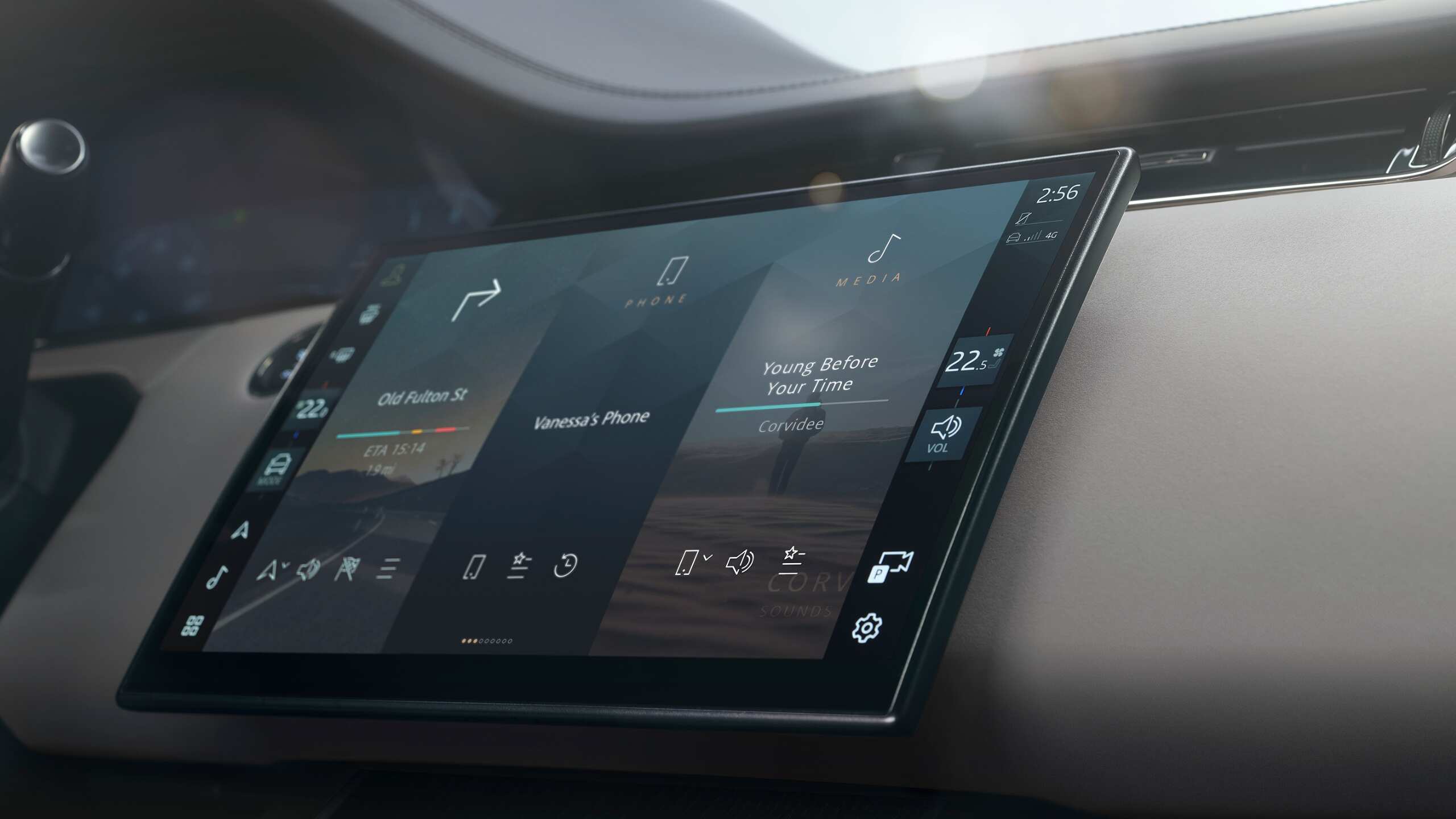 Meanwhile, the driver enjoys greater reassurance with one of the most sophisticated suites of camera technologies in its class, including 3D Surround View, ClearSight Ground ViewTM and ClearSight Interior Rear ViewTM. Cabin Air Purification Plus is available for the first time on Evoque, with the aim to provide the healthiest cabin environment possible.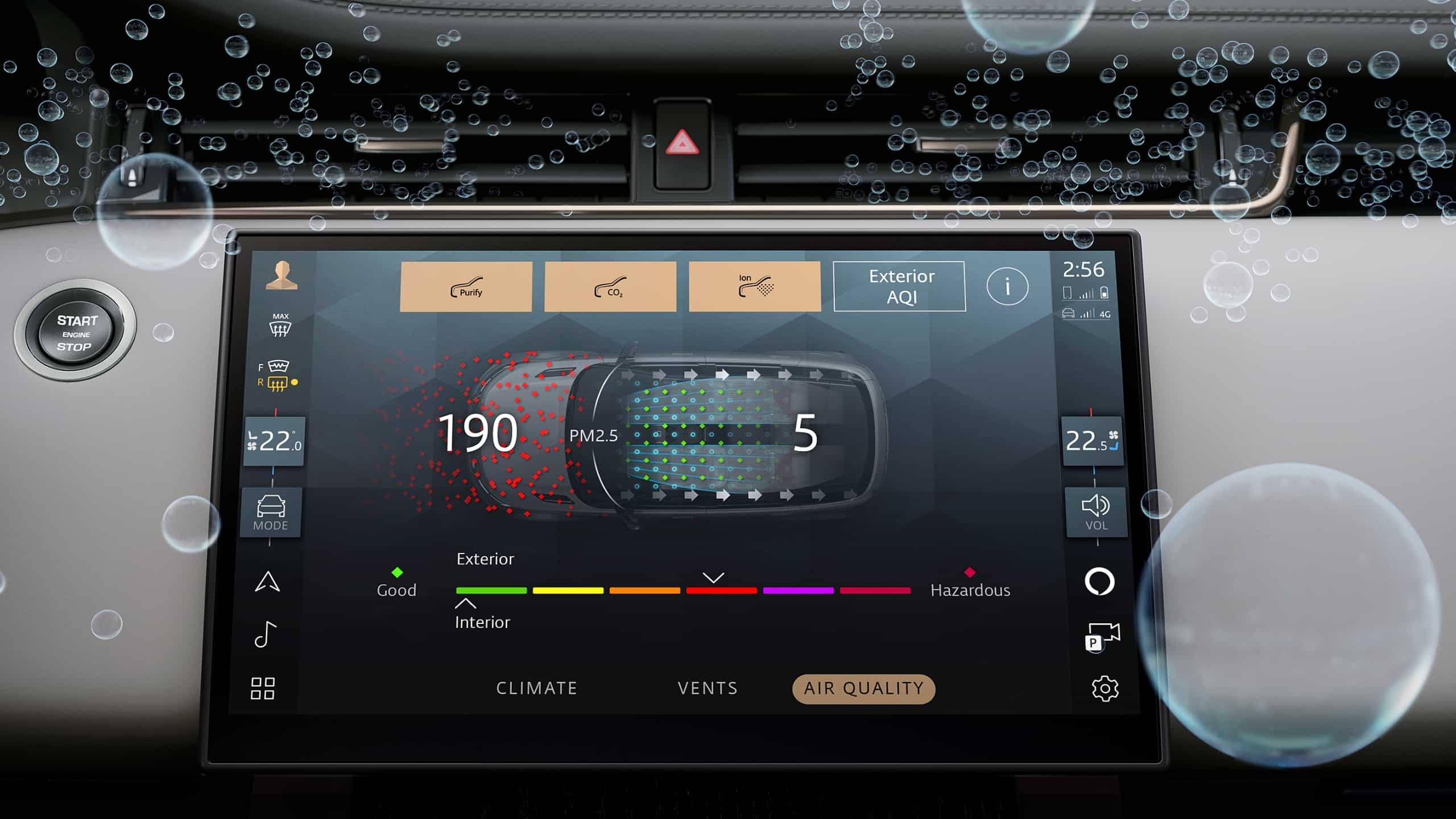 ELECTRIFIED PERFORMANCE
New Range Rover Evoque continues to offer the advanced P300e plug-in electric hybrid, along with the existing P250 Ingenium petrol engine. With an electric-only range of up to 66km, the P300e electric hybrid enables drivers to complete their average daily journeys with zero tailpipe emissions. The electric hybrid powertrain combines an efficient three cylinder Ingenium petrol engine with an 80kW electric motor, accelerating to 0-100km/h in a breathtaking 6.4 seconds. Rapid DC charging means you can charge the Evoque P300e away from home in as little as 30 minutes, and from 0-100% charge at home in around two hours using a 7kW home charger.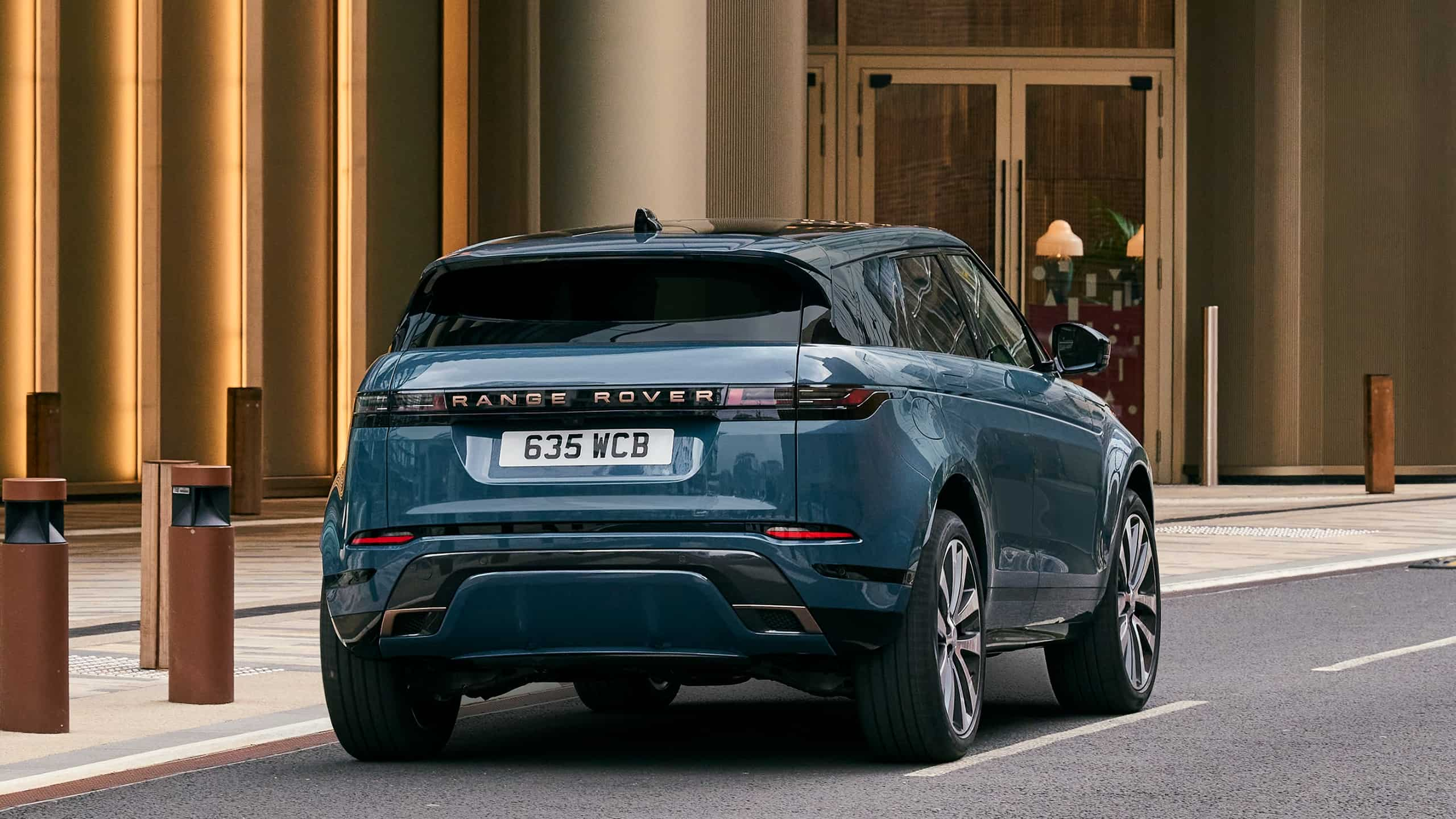 New Range Rover Evoque is available to order now, priced from $81,800 plus on-road costs in Australia, with first deliveries expected from December 2023.