DEFENDER 130 MAKES LIGHT WORK OF DUBAI'S DESERT DUNES
The new Defender 130 is a vehicle built for shared adventures. With best-in-class space for up to eight passengers, its expansive, commanding design doesn't sacrifice ride quality, performance and pure driving enjoyment. Drive's Sam Purcell headed off-road to the sand dunes surrounding Dubai to discover the exceptional capabilities of the Defender 130.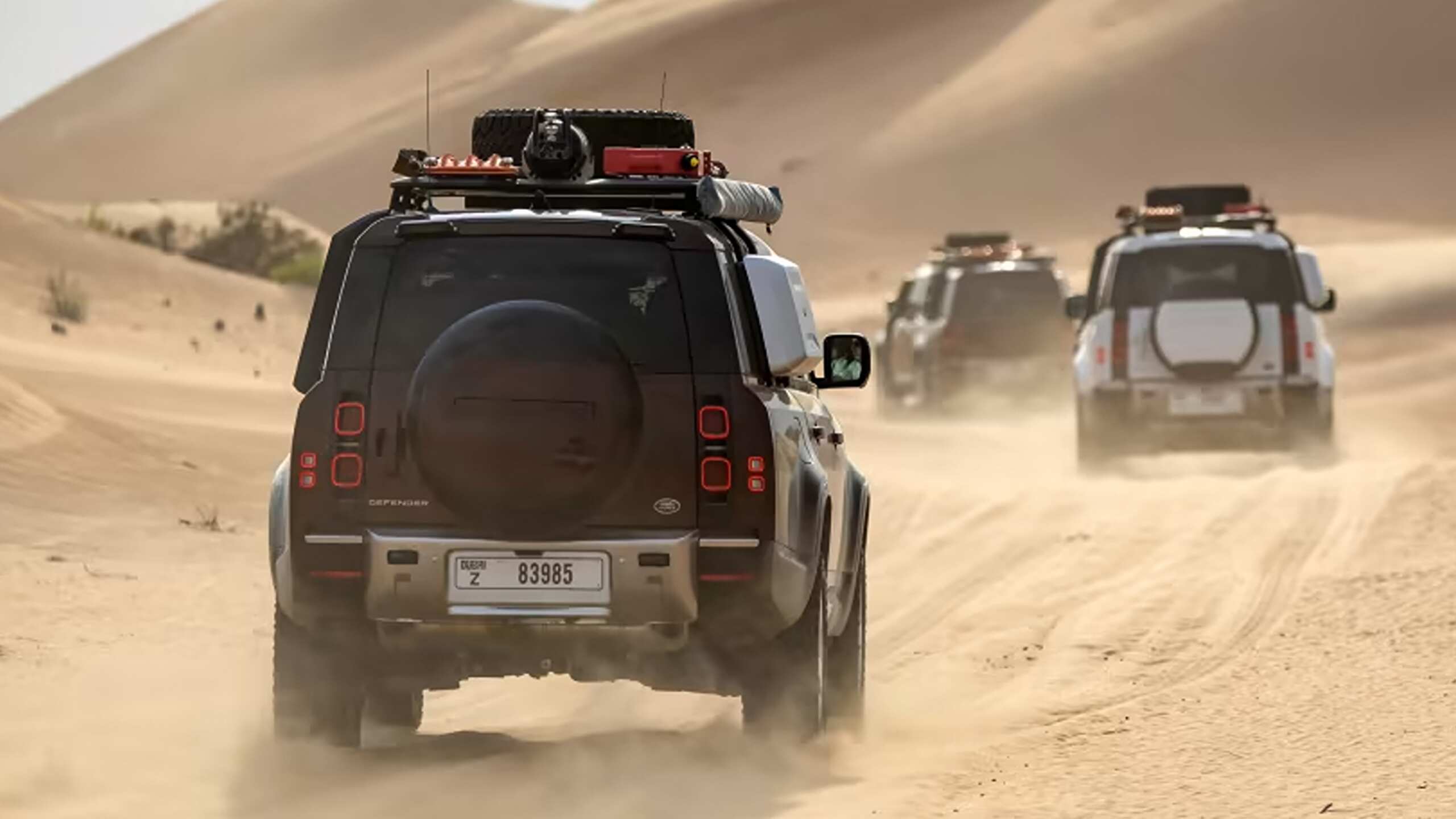 IMPRESSIVE SPACE
As Purcell noted, "The important changes for the Defender start at the second row and beyond, so that's where we'll start." With 5.3 metres of overall length, the big boot offers "extra load and luggage space inside, but also turns the Defender into a proper three-row vehicle". The second row has a 60/40 split, with a sliding function to maximise space allocation. It's "spacious and comfortable…with good visibility". Back in the third row, Purcell said it's "impressive", and because passengers are sitting behind the rear wheels, the arches don't eat into their legroom or headroom.
POWERFUL AND RESPONSIVE PERFORMANCE
The Defender 130 comes in two "fantastic" powertrains, both featuring 3.0-litre, six cylinder turbocharged engines, in petrol or diesel. Purcell's drive was in the petrol P400 variant, and in undertaking "some fairly serious sand driving…the P400 petrol engine proved to be fantastic. It's powerful and responsive, feeling especially muscular in the lower and middle rev ranges". An electric supercharger reduces any lag and "when you're punching your way up sandy dunes… it's a wonderful companion". Purcell was reminded of how nice "an inline six can be, for response, power, smoothness as well as noise". He also found the eight-speed automatic gearbox to be a seamless and perfect companion. Overall he praised the Defender as feeling "hugely capable and competent, thanks to the punchy powertrain, good levels of clearance and electronic smarts".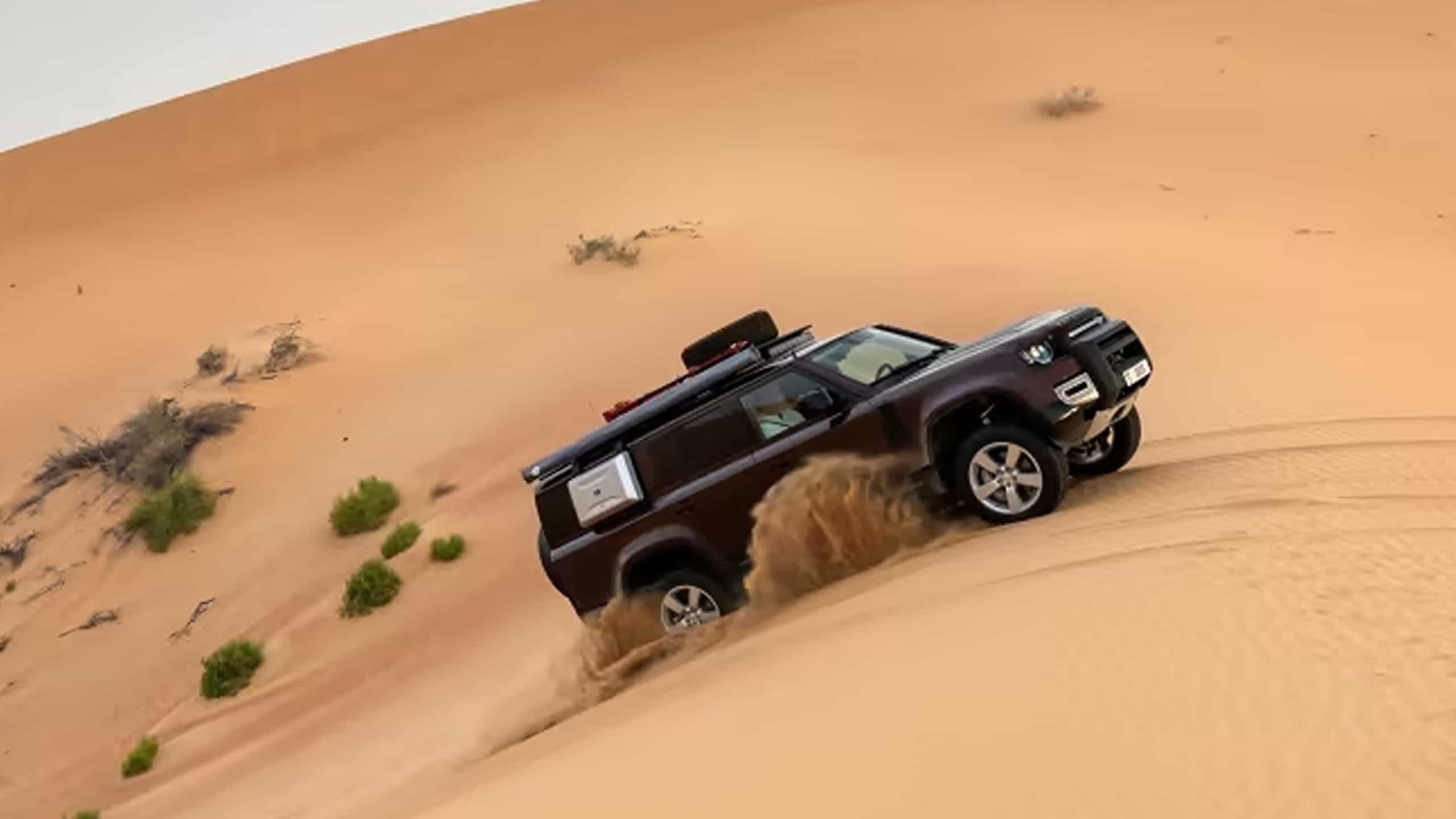 MORE TO LOVE
Up front, the 130 is "the same Defender we all know and love already. It's a charismatic design, which does an impressive job of being practical, premium and with a hard-wearing edge all at the same time". The 11.4-inch infotainment system was a standout and the operating system "a cracker". The "well-stacked" safety equipment includes autonomous emergency braking, blind-spot monitoring, lane-keep assistance and lane-departure warning.
After navigating the challenging dunes of Dubai, Purcell felt the Defender 130 was still one of the best off-roaders out of the box. In his view all the important elements are well sorted, the third row is a proper one and, "It's the same Defender that we all know and love, but with this 130 variant, there is just more of it to love."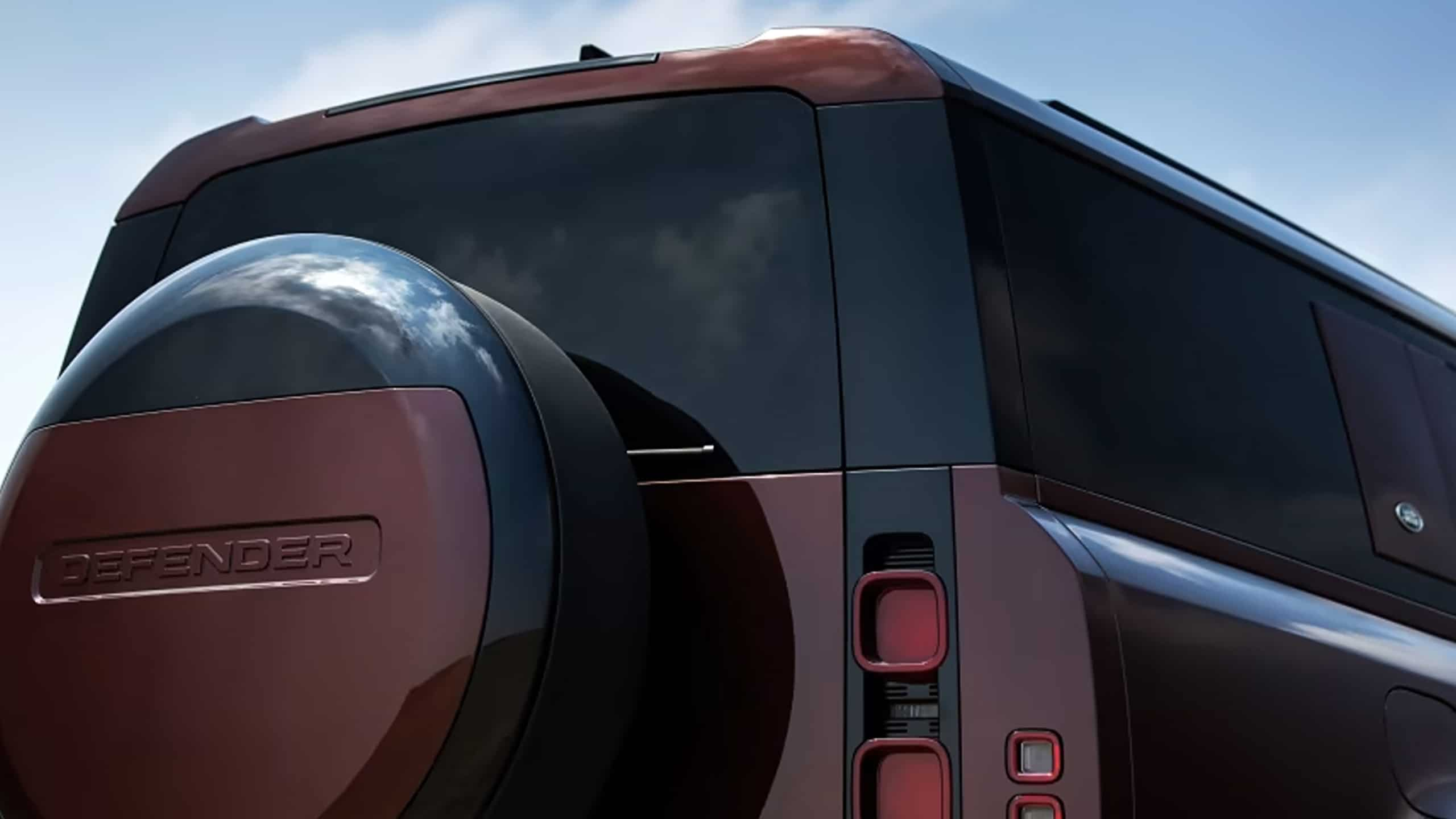 Explore the Defender 130 and start planning your own off-road adventure, with expansive space for up to seven fellow explorers.