MEET THE AMAZING DEFENDERS OF TOMORROW
As a passionate supporter of global rugby at all levels, Defender is committed to inspiring the next generation of fans through grassroots and Rugby World Cup mascot programmes. Meet the winners of the ultimate Rugby World Cup 2023 Mascot Experience, four amazing young people making a difference in their community. 
The Defenders of Tomorrow programme encourages kids to take action and change their worlds to build a better future. To celebrate the dedication of these trailblazers, Defender was offering a once-in-a-lifetime Wallabies experience at Rugby World Cup France 2023 to four lucky entrants.
"HOW ARE YOU CHANGING THE WORLD AROUND YOU FOR THE BETTER?"

Young people between the ages of 7 - 13 were invited to submit a 90 second video or a 90 word written entry, answering the question, "What makes you a Defender of Tomorrow, and how are you changing the world around you for the better?" Choosing just four winners from hundreds of applicants was a challenging process. Congratulations to the unstoppable winners, who represented Australia on a memorable trip to France where they joined the teams as they walked out onto the pitch.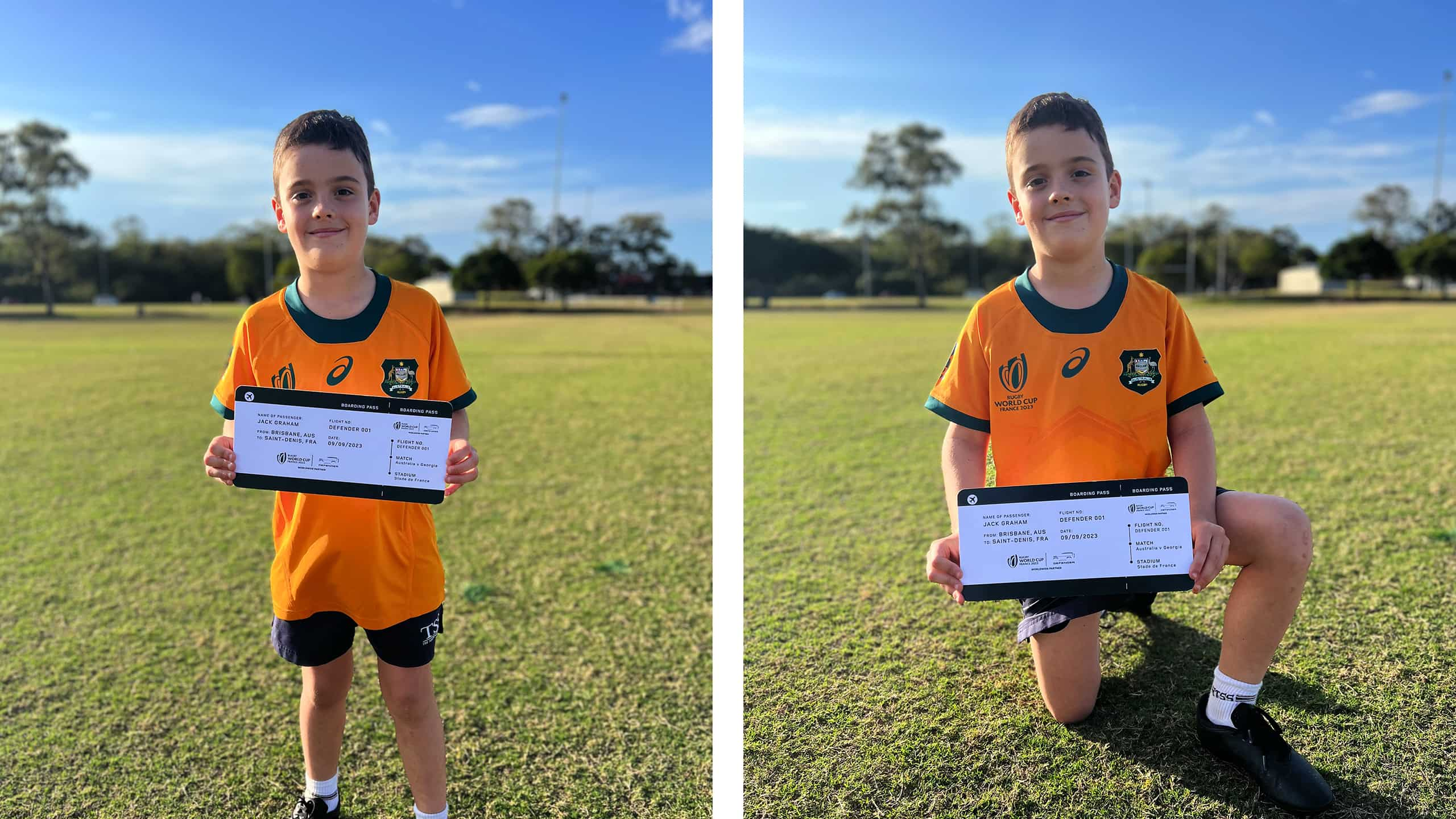 Jack Graham: Eight year old Jack from the Gold Coast is making a difference in his community and beyond, having raised $10, 044 for Cancer Council Australia. Not content to rest on his laurels, he'll be taking part in the Noosa Triathlon with his dad to raise more funds for cancer, with a goal of $3,000, this time for the Mater Hospital in Brisbane. Jack was thrilled to walk out onto the pitch with the Wallabies in their match against Georgia, on 9 September at the Stade de France, Saint-Denis.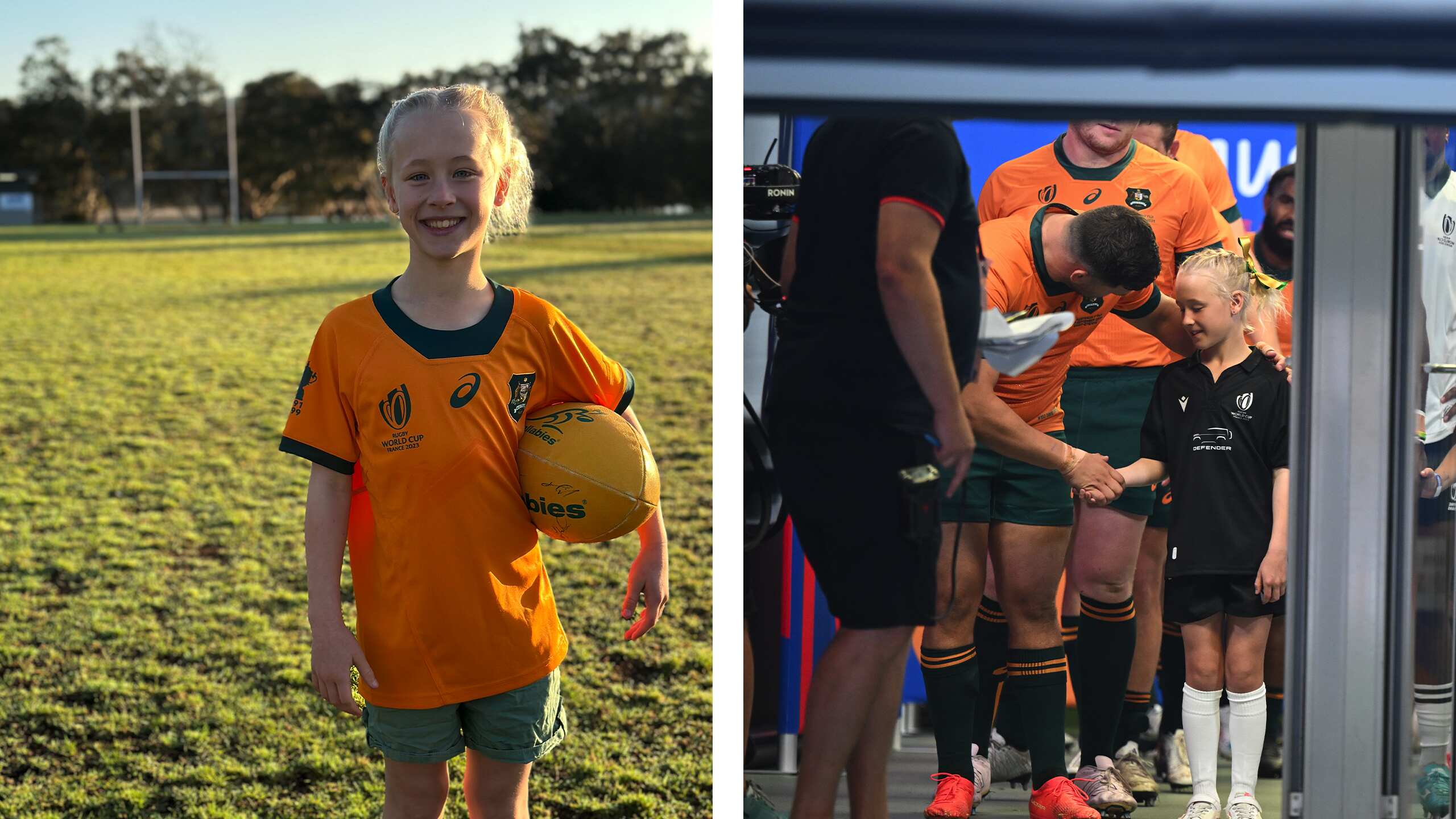 Amelia De Ruiter: Ten year old Amelia has been raising funds for charity since she was four years old, inspired by the help her family received when her sister was sick. Since 2015 Amelia has been the ambassador for the charity, helping to raise over $150,000. Her selflessness and determination set an incredible example within her community on the NSW Central Coast. Amelia was excited to be a part of the Rugby World Cup at Stade Geoffroy Guichard, Saint Etienne, in the Wallabies' match against Fiji on 17 September. 
Charlie Lacey: For a ten year old, Charlie has been very busy making a positive impact in his community of Kenmore, Queensland. Whether he's collecting essential items outside Woollies for families affected by the Queensland floods, organising football boot collections for remote Indigenous communities and blankets for the homeless, or filling handbags with essential items for domestic violence victims, Charlie is passionate about helping others. This passion was rewarded when he joined the Wallabies at Parc OL, Lyon on 24 September, where they competed against Wales.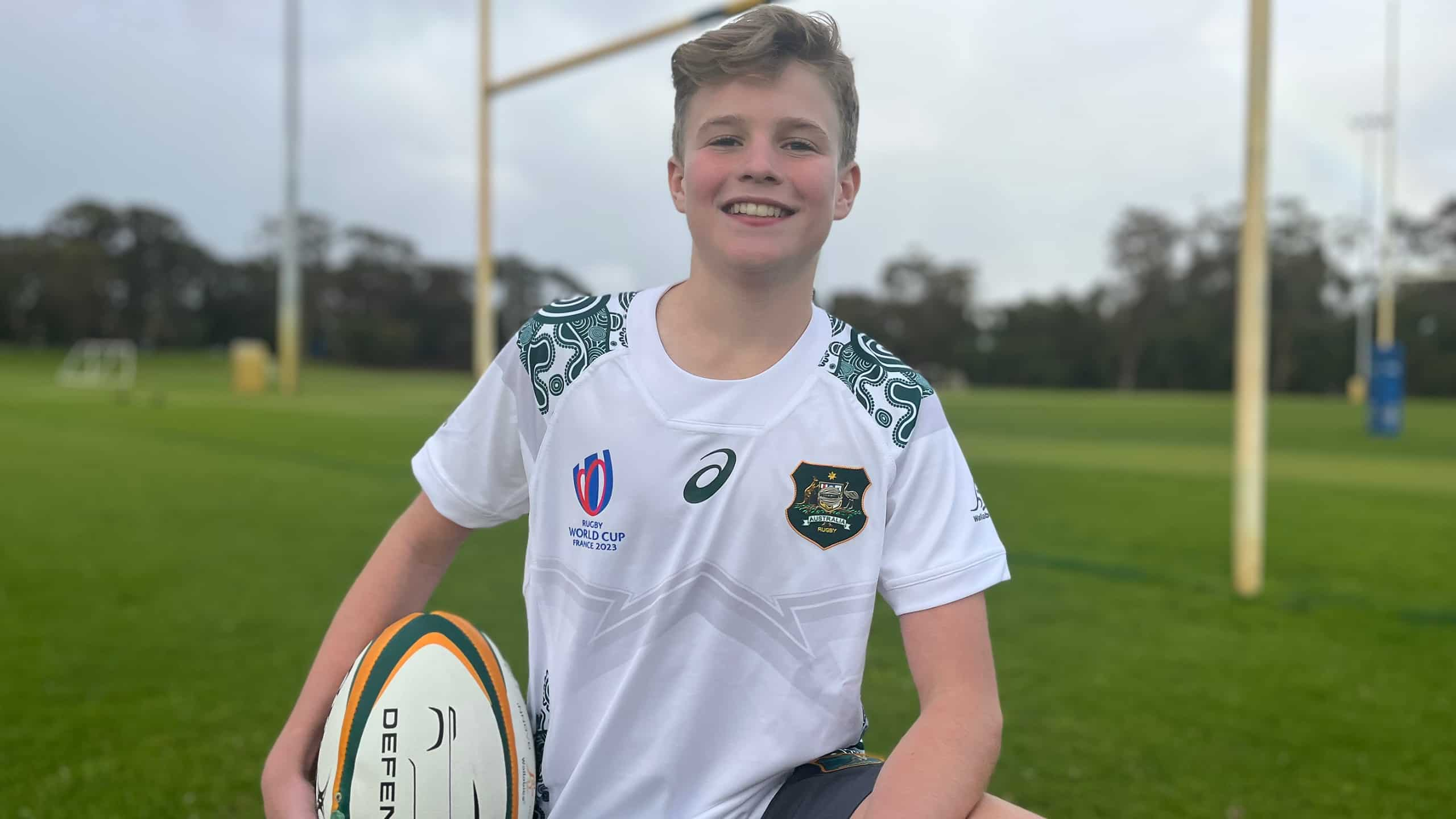 Chris Lisle: Eleven year old Chris understands the importance of standing up against bullying and inequality. As a house captain at his school in Perth, as well as captain of his school and club rugby teams, he demonstrates strong leadership skills around his peers. As a leader he always makes sure to include everyone, regardless of their abilities. As a Defender of Tomorrow, Chris joins the Wallabies in their match against Portugal on 1 October at Stade Geoffroy Guichard, Saint Etienne.
Congratulations to Jack, Amelia, Charlie and Chris, four very deserving Defenders of Tomorrow, and fantastic examples of young people making a lasting impact in their communities.