"Pivi Pro integrates seamlessly with your vehicle."

Technology should be seamless – in your home and car – and ready to go whenever you are. Pivi Pro1, our all-new infotainment system features a fast start-up, so by the time you take your seat, it's ready to go.
The smartphone-like interface is the star of the show. Pivi Pro's flat menu structure makes finding the features you want and need as straightforward and intuitive as using your smartphone.

Its new navigation system also learns and adapts as you use it, providing a more personal experience.


A customisable home screen

Pivi Pro's new home screen is focused on providing the right information – such as directions and traffic information1 – when you need it, along with direct access to the features you use the most.

Setting your destination is quick and easy with one tap of the screen. You can access your favourite and most frequently used features from the home screen.

When you first use Pivi Pro, you'll find it set up for navigation, entertainment and phone, but you can easily customise this to your personal preference and requirements.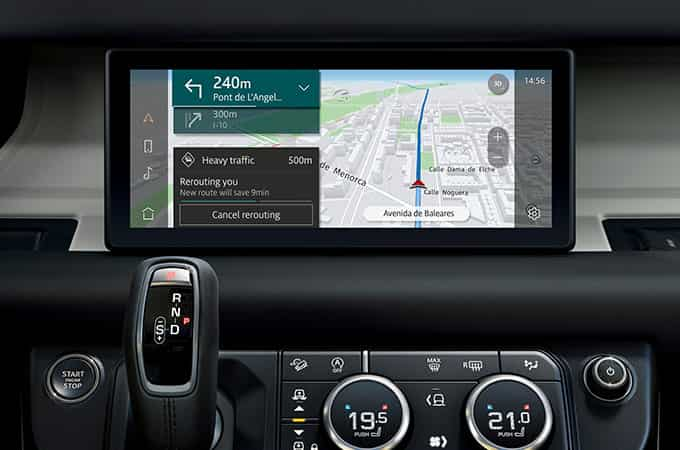 Navigation1

You'll find no traditional menus in Pivi Pro's navigation system. We've done away with list after list of buttons before you can set your destination. Instead, everything is directly accessible with just a tap of the Touchscreen. It also:

• Lets you pinch and zoom the map as you would on your smartphone

• Adapts and makes recommendations based on your preferred routes

• Shows you a traffic summary and estimated time of arrival for your regular destinations

• Uses voice guidance for unfamiliar routes, and mutes them automatically for regular commutes

• Suggests the fastest journey through real-time traffic information and dynamic routing

• Displays availability of parking spaces and suggests points of interest and restaurants along the way

Stay connected
Land Rover Remote App2

Your InControl Account gives you access to connected services such as SOS Emergency Call and Land Rover Optimised Assistance. It will also allow you to control some vehicle features remotely with the InControl Remote App, which is compatible with most smartphones and watches. It can:

• Control your central locking

• Control your climate control

• Keep track of your journeys

• Monitor your vehicle's status

• Request assistance

• Search and send destinations to your Pivi Pro navigation system

Online Pack1&3

Combine Pivi Pro with a the Online Pack, and you can access even more.

• Stream music and podcasts through Online Media connected services

• Access live weather updates with AccuWeather

• Use additional features such as parking services

• Connect to your favourite apps easily via email or by scanning a QR code

Secure Tracker & Secure Tracker Pro3 

Be alerted and track your vehicle in case of theft with Secure Tracker and Secure Tracker Pro.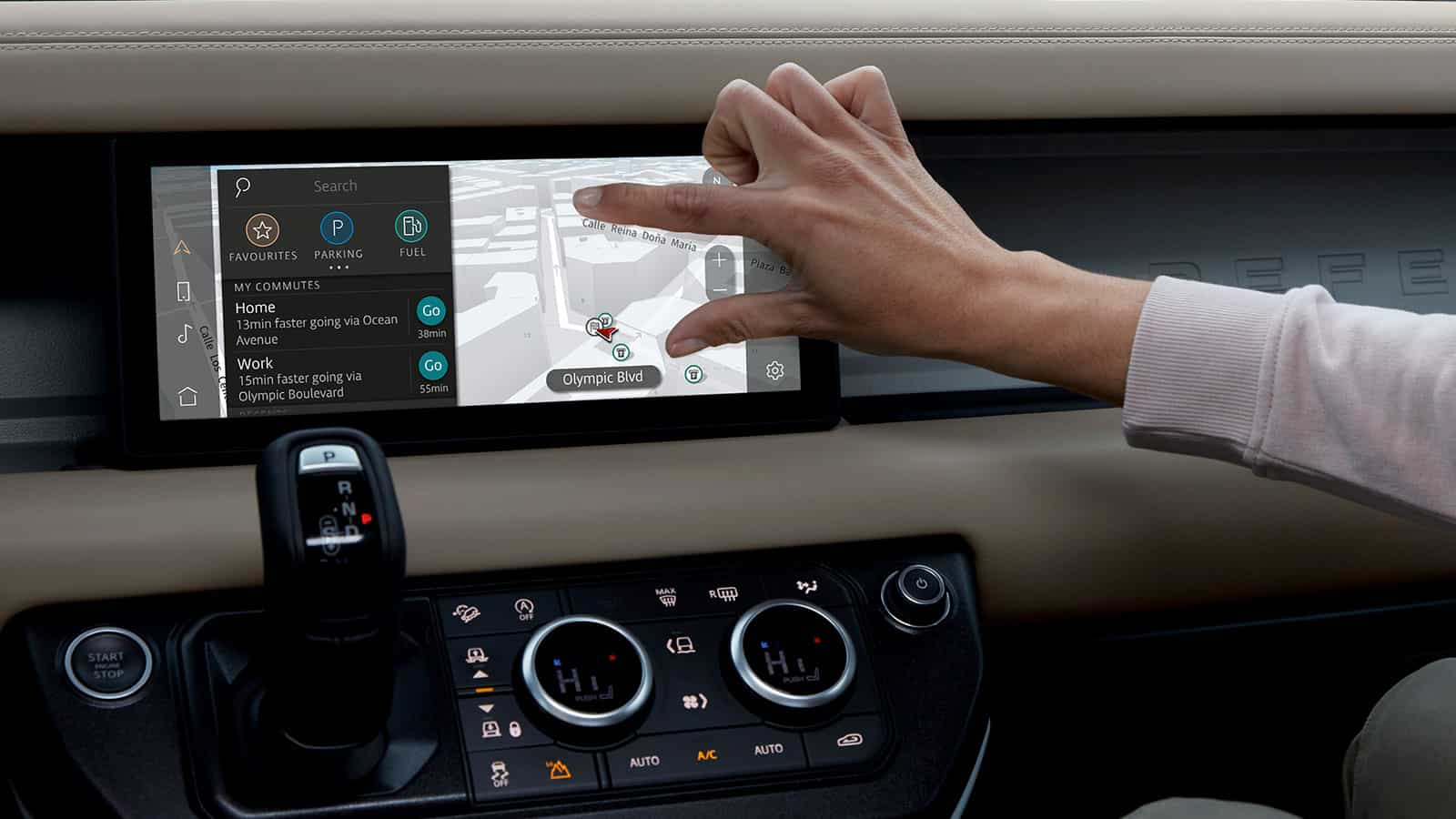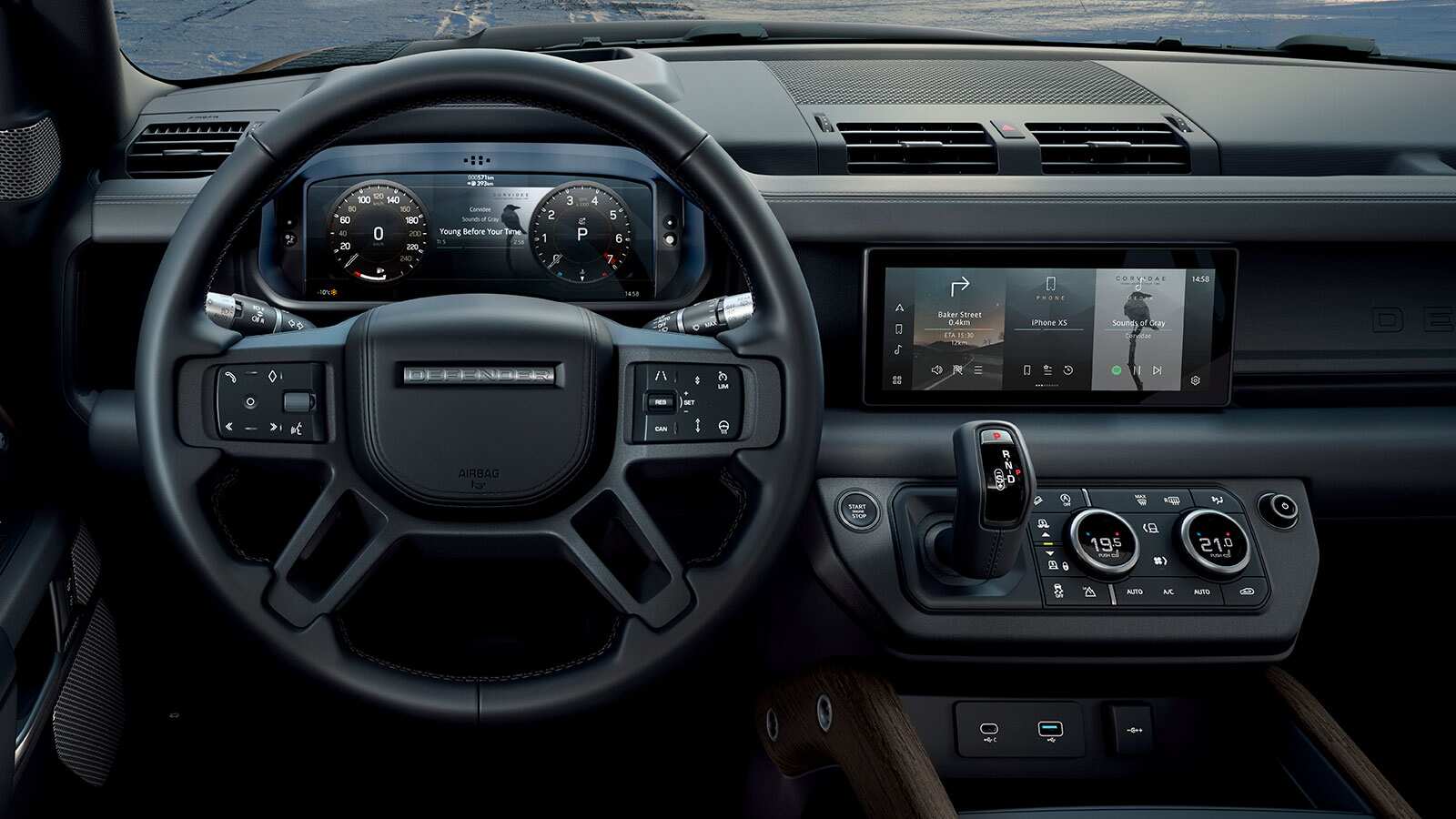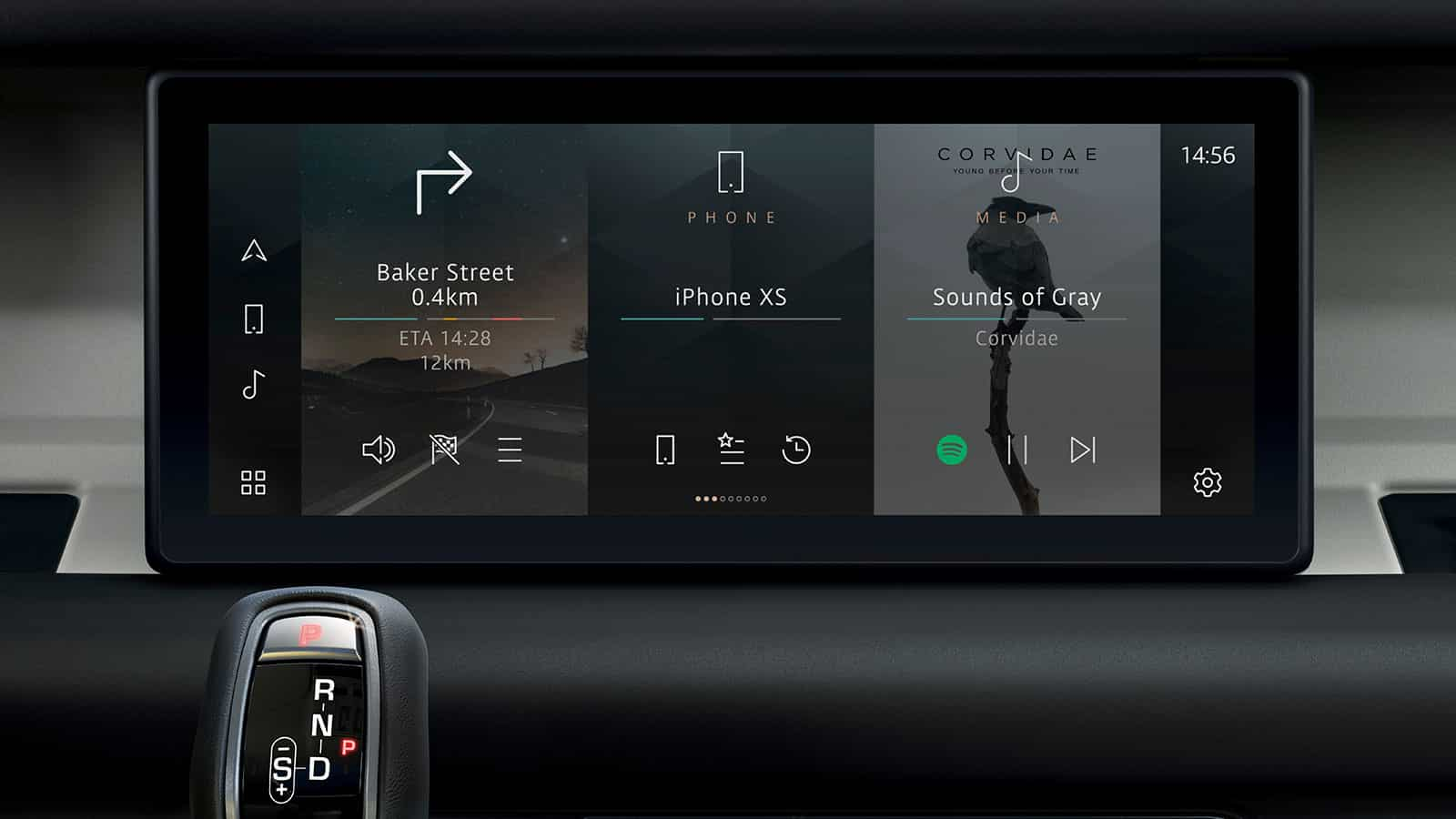 Integrated 

Pivi Pro integrates with all the screens in your vehicle. The Interactive Driver Display includes a new standard layout, which features the traditional pair of instrument dials with space for selected information in the middle. Alternatively, there are other views to choose from, including filling the screen with navigation, media player or driving assistance information.

And when you need to focus on the road ahead, the Head-up Display allows you to view vital information, such as your speed or off-road driving information, in your line of sight. It also:

• Provides a mini navigation map as you approach your next turn

• Notifies you of any incoming calls

• Shows the title of the next audio track on your playlist
"Everything is directly accessible with just a tap of the Touchscreen. It's hi‑tech made easy."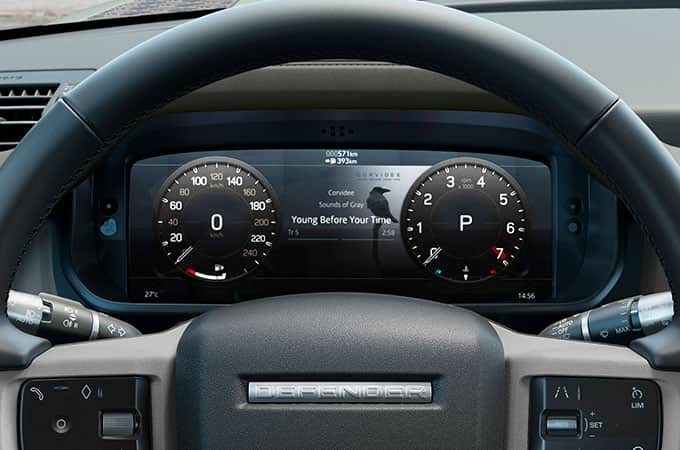 Always up to date1

Pivi Pro will keep itself up to date, free of charge, while your vehicle is under warranty. This will include updates to maps, your vehicle's software, as well as new features and services.

When connected, updates will occur wirelessly. For added convenience you can schedule when the software updates are installed. We have designed vehicles for the 21st century, which means that with Pivi Pro, you'll enjoy our most intuitive technologies to date.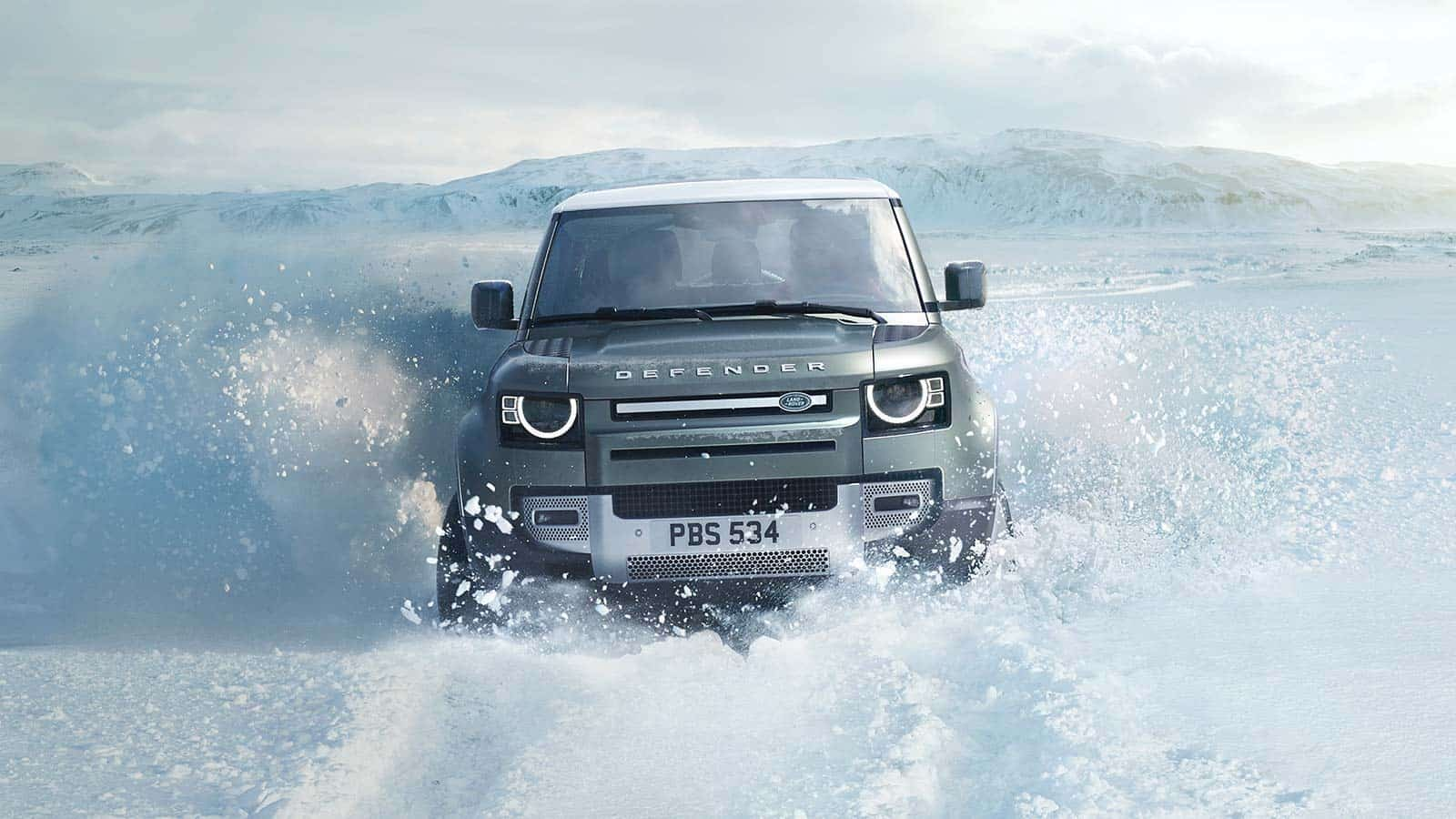 PIVI PRO IS AVAILABLE NOW ON
1Mobile network connectivity required, connectivity cannot be guaranteed in all locations. Connected Navigation Pro, Online Pack, Remote, Secure Tracker & Secure Tracker Pro are limited term subscriptions services as advised by your preferred Land Rover retailer and can be renewed after the initial term.​ The Land Rover Remote app will need to be downloaded from the Apple App Store/Google Play Store.
2Fair use policy may apply. Includes 1-year subscription which can be extended after the initial term advised by your Land Rover Retailer. For details of the Fair Usage Policy associated with this feature, please refer to the InControl Pivi Pro Terms at www.landrover.com/pivi-pro-terms. Playback time is dependent on streaming provider and the definition of the video content. HD video will significantly increase data usage.
3Not all features are available on all vehicle models or may only be available as an optional extra or in conjunction with other features. Click here to complete the online vehicle configurator for your model of choice to find out which features are available as standard and optional extras on that model, or contact your preferred Land Rover or Land Rover Retailer for more details.​

In car features should be used by drivers only when safe to do so. Drivers must ensure they are in full control of the vehicle at all times.​ ​

Pivi and InControl features, options, third party services and their availability remain market dependent – check with your Land Rover Retailer for local market availability and full terms. Certain features come with a subscription which will require further renewal after the initial term advised by your Retailer. Mobile network connectivity cannot be guaranteed in all locations. Information and images displayed in relation to the InControl technology, including screens or sequences, are subject to software updates, version control and other system/visual changes depending on options selected.