As a leader of British engineering and innovation, Land Rover shares Meridian's drive for quality, performance and dedication to the recreation of the most authentic and immersive sound possible.
MERIDIAN CHIEF TECHNOLOGY OFFICER
IMMERSIVE CAR HIFI
TrifieldTM* blends channels seamlessly to distribute authentic surround sound throughout your Land Rover.
CABIN CORRECTION
Technology that tailors audio to Land Rover's varied cabin surfaces for believable music reproduction.
SUPERB AUDIO TECH
Meridian†† lets you feel the rhythm of the music, with exceptional definition, crystal clear highs and full, deep bass.
AN EMOTIONAL EXPERIENCE
Meridian's state-of-the-art British audio system brings an authentic taste of original performance to your Land Rover.
*Trifield is only available on certain audio systems, please ask your retailer for details.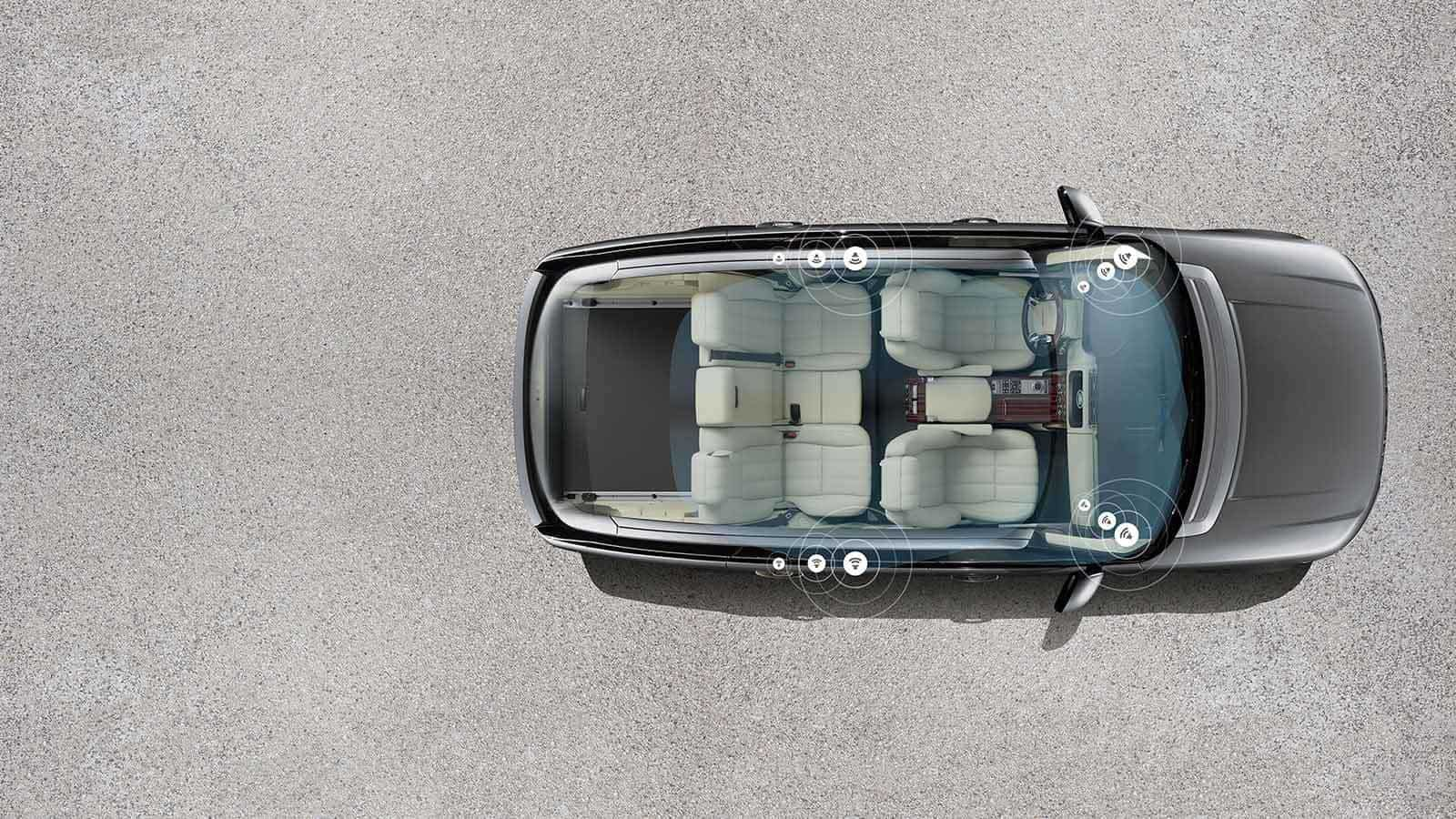 Your Land Rover's cabin is the ideal place to experience your personal choice of music. Meridian Sound System delivers music through up to 12 speakers*, 380 watts and a dual channel subwoofer. There are 2 versions available depending on your infotainment system; InControl Touch or InControl Touch Pro.*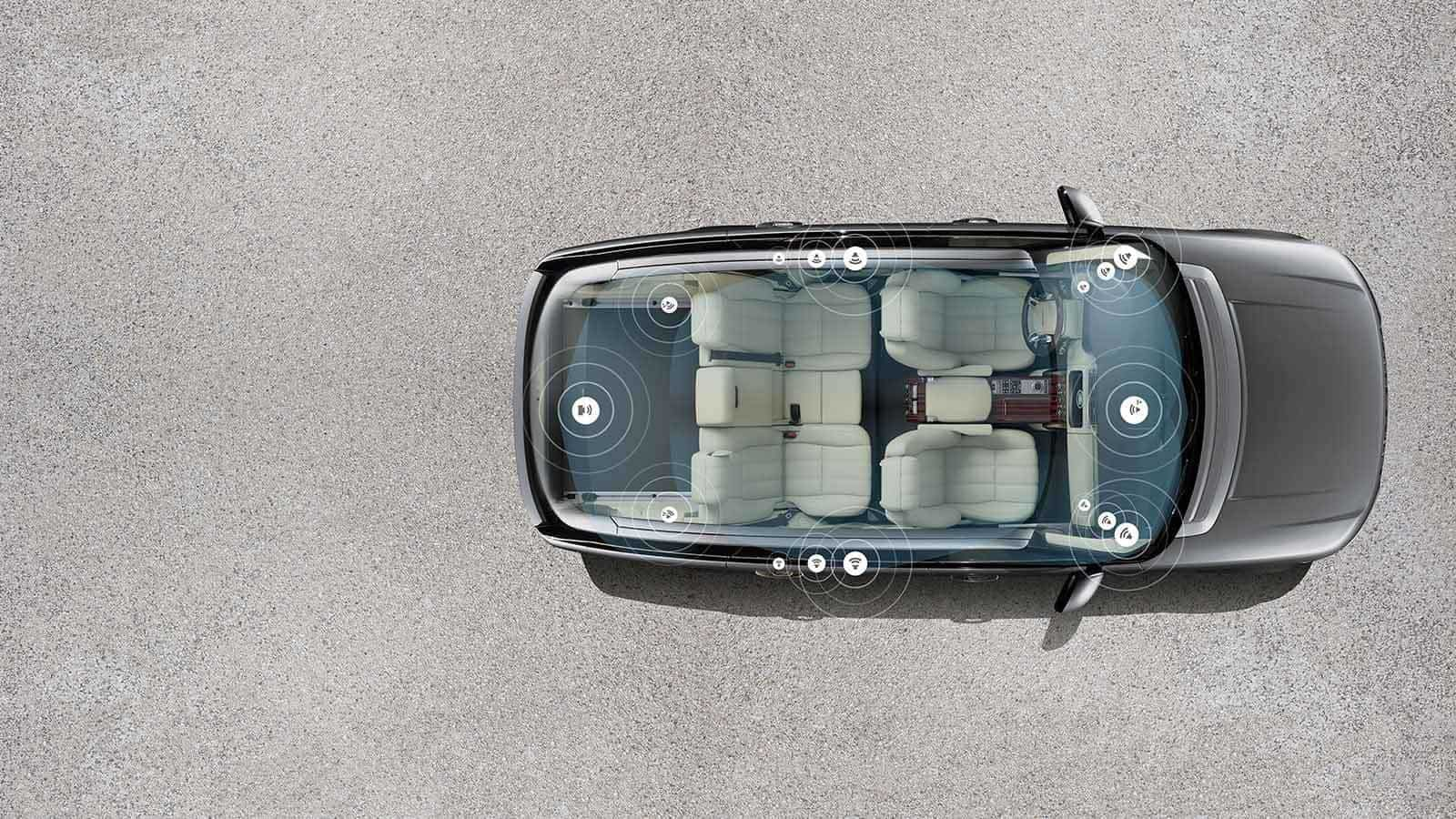 MERIDIAN SURROUND SOUND SYSTEM
Meridian Surround Sound System delivers all the fullness and clarity of a live performance through up to 18* front, side and rear speakers, 825 watts and a dual channel subwoofer – seamlessly brought together using Meridian's exclusive Trifield technology.*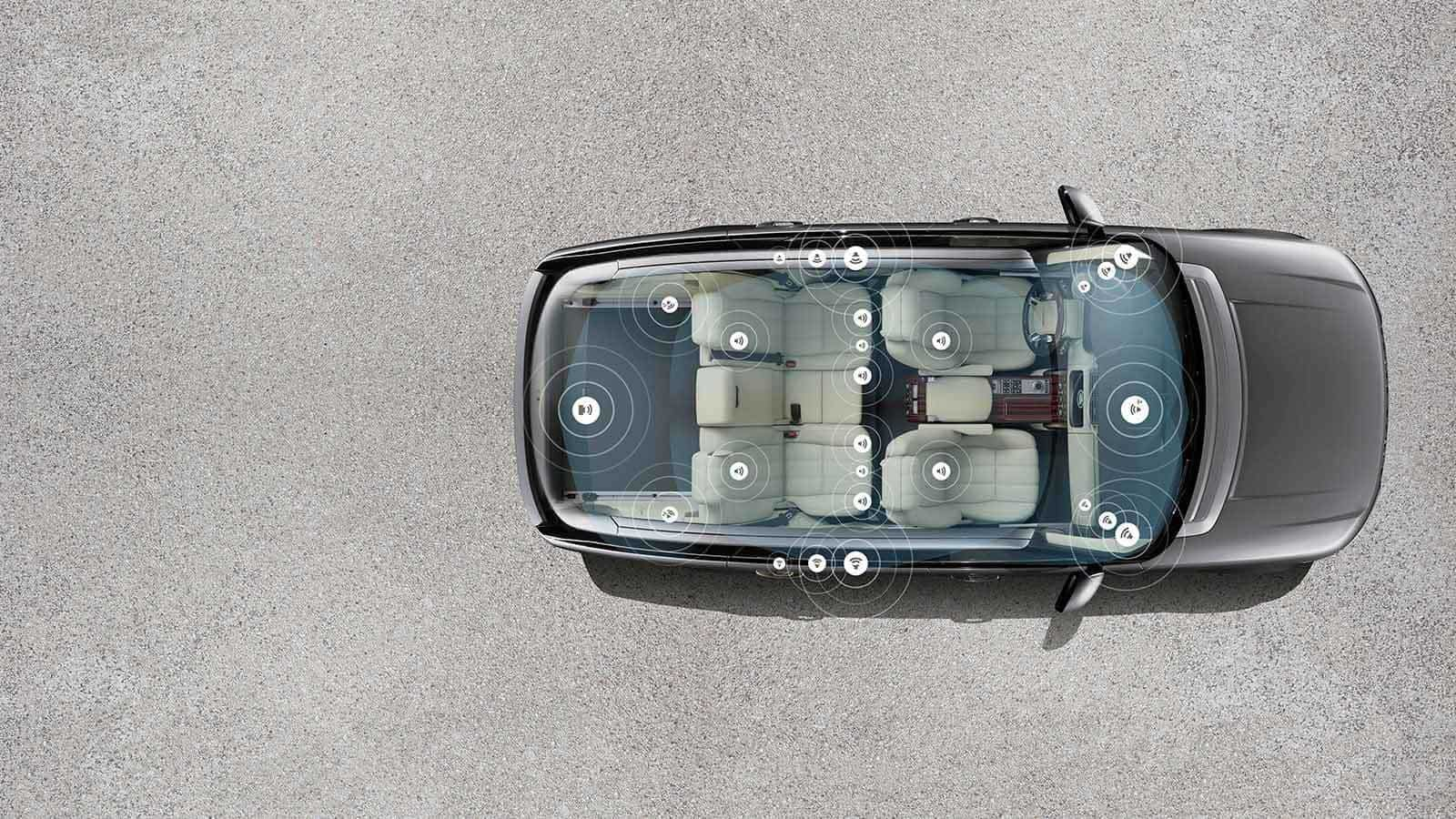 MERIDIAN SIGNATURE SOUND SYSTEM
Meridian Signature Sound System delivers life-like music reproduction through up to 28 speakers* and 1700 watts, including a dual channel subwoofer and world-first in-car Trifield 3D technology, to surround you with a sense of the original performance.*
MERIDIAN AUDIO TECHNOLOGY
Experience the difference. Meridian develops unique technologies to deliver believable musical performance on the move.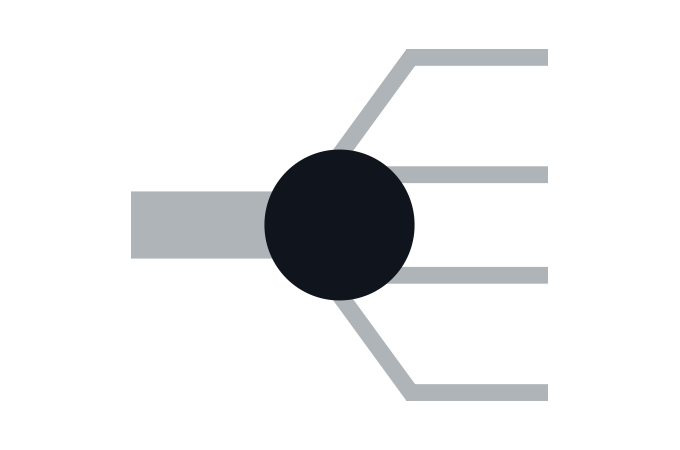 DIGITAL SIGNAL PROCESSING
Brings all elements of the audio system together as one, for performance that would otherwise require significantly larger speakers.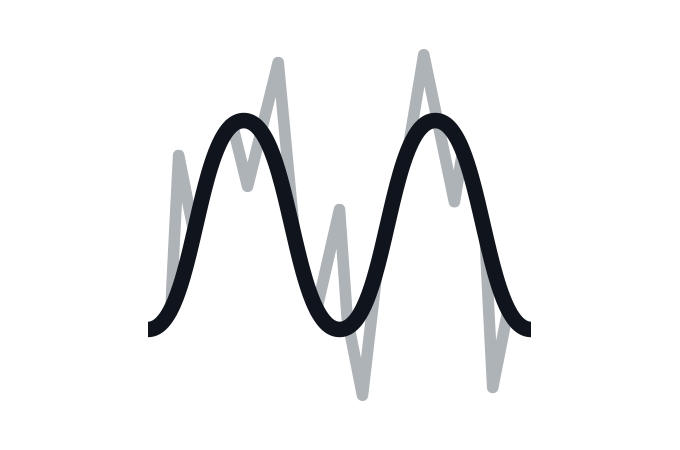 MERIDIAN CABIN CORRECTION
Meridian Cabin Correction's advanced algorithm tailors the sound experience to the precise acoustics of your Land Rover's interior.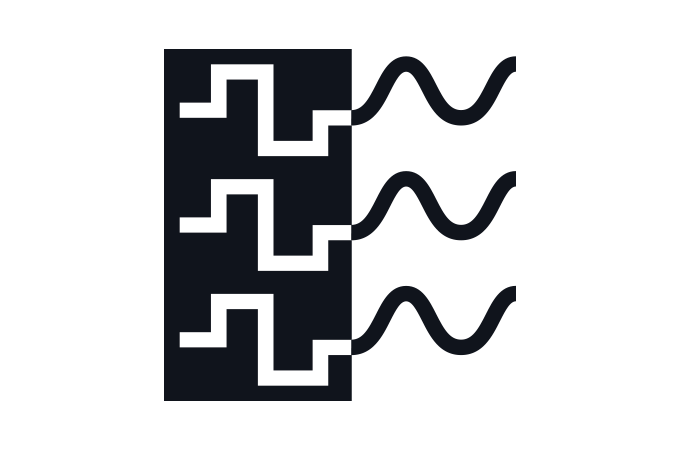 MERIDIAN DIGITAL DITHER SHAPING
Meridian Digital Dither Shaping ensures that digital signal conversions are made smoothly and seamlessly, preserving the finest details of the audio performance. The result is authentic musical conversion, evoking the emotions of the original recording.
TRIFIELD†
Exclusive to Meridian, Trifield blends the centre and surround channels seamlessly with left and right channels, delivering a consistent, concert-like experience for all occupants.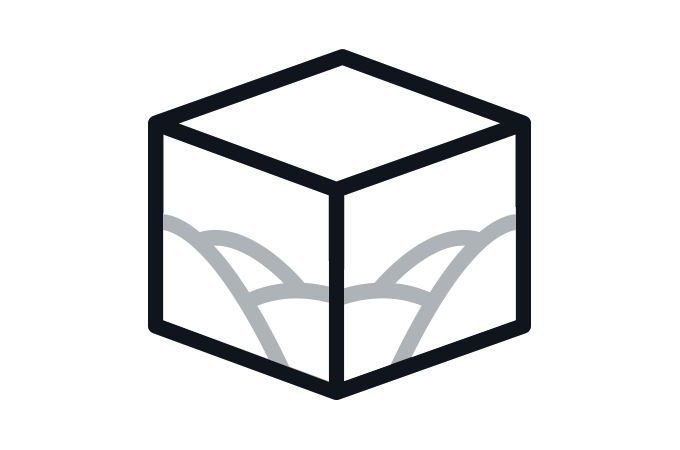 TRIFIELD 3D
Building on Meridian's proven Trifield surround sound technology – world-first in-car Trifield 3D truly brings musical performances to life. Through the addition of dedicated height channels, the sense of cabin space is expanded to a 3D experience, for a supreme sense of scale and definition to your music.
MERIDIAN AND LAND ROVER 
Meridian's partnership with Land Rover celebrates the finest in British luxury, refined capabilities and custom car audio. The three Meridian audio systems feature advanced technology to create superb stereo or surround sound throughout the Land Rover cabin, and to enhance musical clarity and authenticity.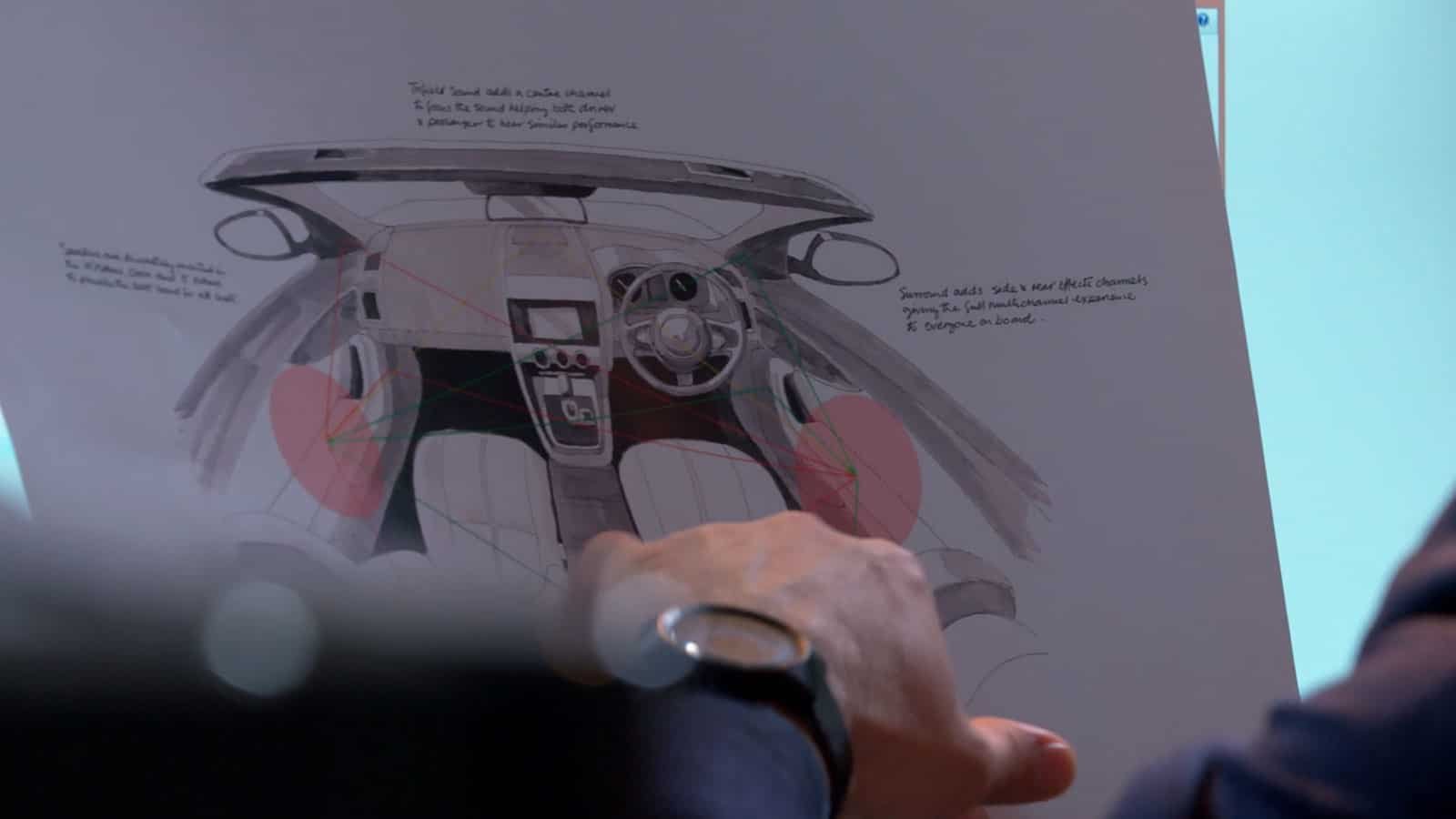 THE HISTORY OF MERIDIAN
Founded in 1977 in Cambridgeshire, UK, Meridian Audio creates high-performance, car hifi sound systems in partnership with Land Rover. Meridian has pioneered many firsts including active speakers and the world's first digital surround sound processor. Meridian's audio tech input has helped ensure that Land Rover cabins deliver the most superb space within which to enjoy music.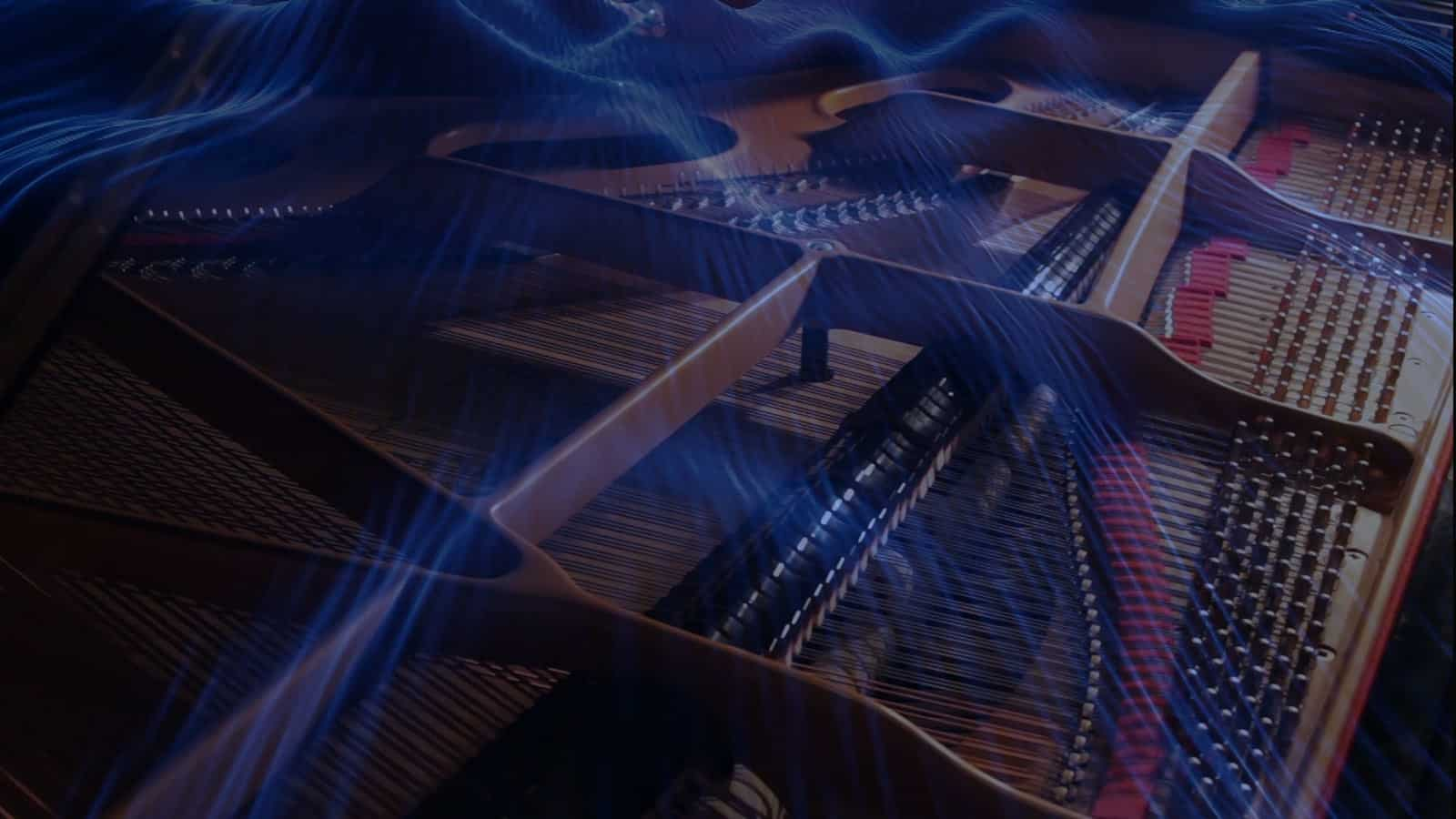 †Trifield and the "three fields" device is a trademark of Trifield Productions Ltd.
††Meridian is the registered trademark of Meridian Audio Ltd.
*The number of speakers and watts depend on which Land Rover you choose. The vehicle shown is Range Rover. Please ask your retailer for details. This Land Rover visual is for representation purposes only.
The position of the speakers may vary according to vehicles.
Subject to market availability.