DEFENDER HOUSE MAKES AUSTRALIAN DEBUT AT SXSW SYDNEY
Defender House made its Australian debut at the world's most exciting futurist conference and festival, SXSW Sydney, in October. Along with a blend of specially curated events and exclusive driving experiences that offered a unique insight into the Defender lifestyle, Defender House also saw the official unveiling of the unstoppable Defender 110 plug-in electric hybrid.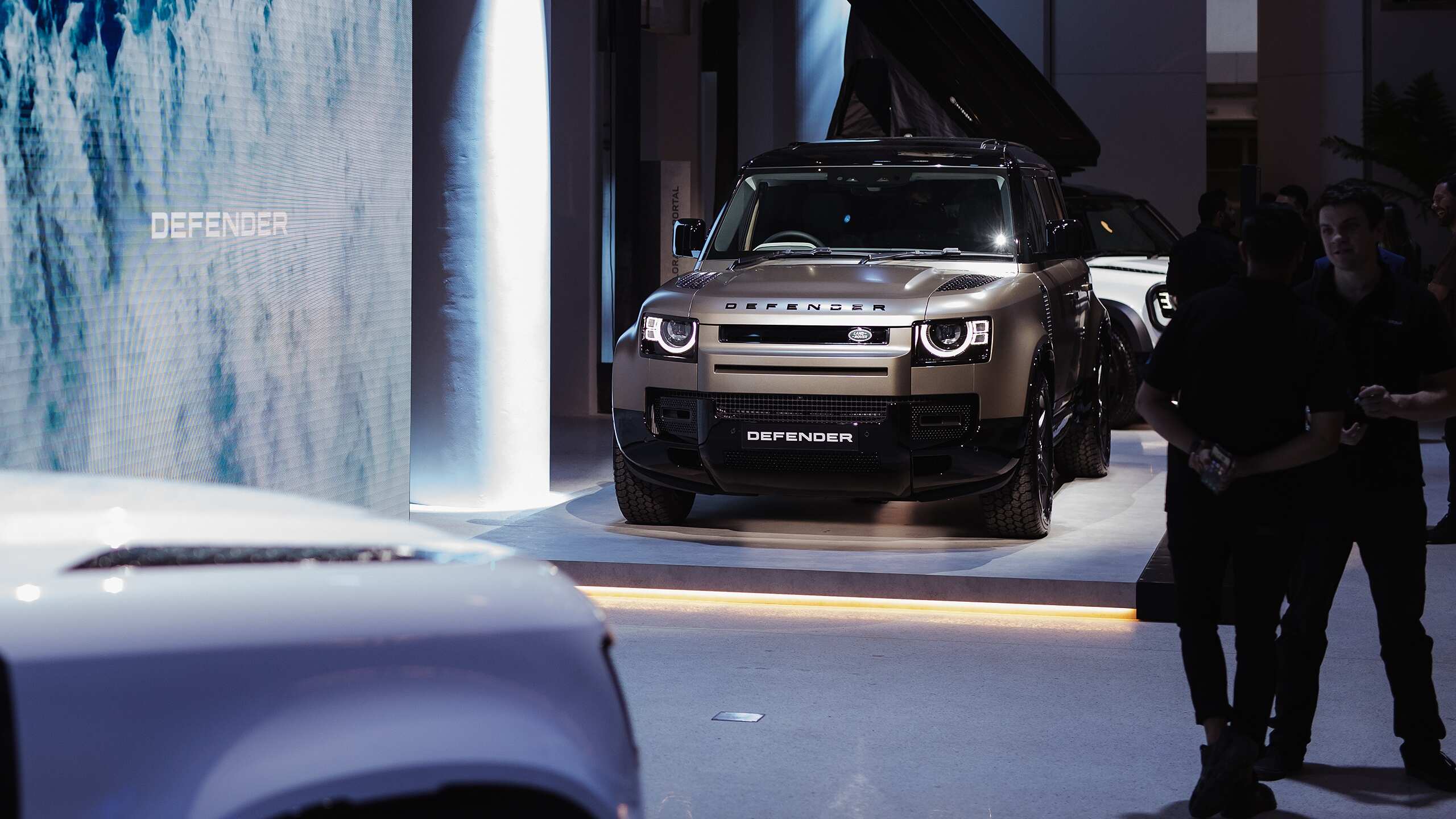 SXSW Sydney brought together inspired thinkers, creators and innovators from around the globe for a series of conferences, festivals and parties. Started in Austin, Texas, in 1987, it has become a must-attend event for people wanting to shape and discover future trends and emerging technology. This made its second home in Sydney the ideal location for the first Australian Defender House, with the Defender brand consistently breaking new ground with innovative technology and its focus on the future of sustainable motoring.
BESPOKE SENSORY EXPERIENCES
Defender House delivered a range of bespoke sensory experiences for guests. Defender owners and enthusiasts are known for their love of music and, like the best music, driving a Defender allows you to lose yourself in the moment. Talented ARIA award-winning singer-songwriter and rapper Tkay Maidza brought the worlds of music and design together by performing a killer set for one night only. Guests at Defender House also enjoyed a sustainable menu from NEL founder and chef Nelly Robinson, which took their taste buds on a culinary odyssey.
THE PERFECT VEHICLE FOR THE AUSTRALIAN LANDSCAPE
With the Defender 110e plug-in electric hybrid on site, guests were able to experience this future-focused vehicle and explore its integrated connectivity. Unique test drives around the city showcased its impressive performance, power and fuel efficiency, and it became clear to guests why the Defender is the perfect vehicle for the Australian landscape. The Defender 110e plug-in electric hybrid also offers the ultimate zero-emissions off-road capability, with its ability to harness its incredible power and control on any terrain when operating in electric-only mode.
With Defender House at SXSW Sydney, Defender continues to connect and engage with owners and enthusiasts by offering one-of-a-kind experiences and embracing all types of adventures.