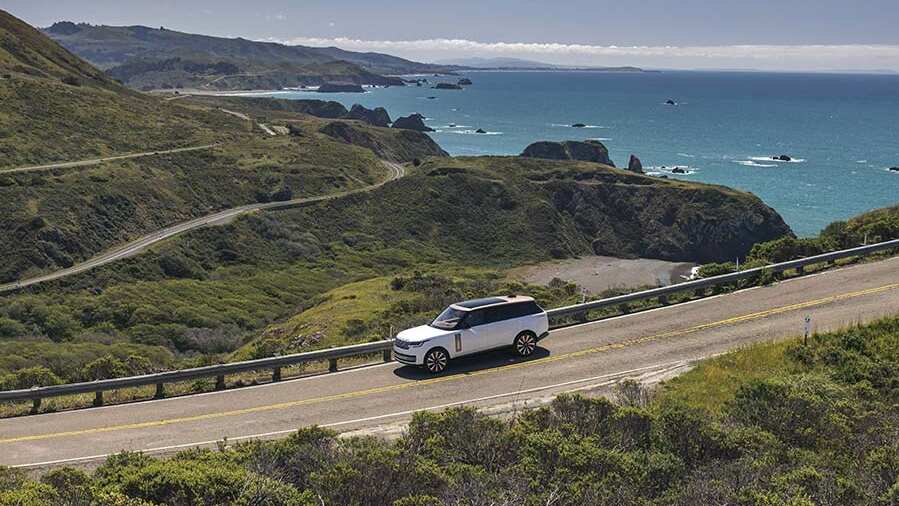 NEW RANGE ROVER THE MOST DESIRABLE EVER CREATED
As the original luxury SUV, the Range Rover has long set the standard for others to follow. It's no surprise that the New Range Rover raises the bar once again with a vehicle that embodies breathtaking modernity, peerless refinement and unmatched capability. The most desirable Range Rover ever created, the fifth generation of a motoring classic takes this coveted vehicle to the next level.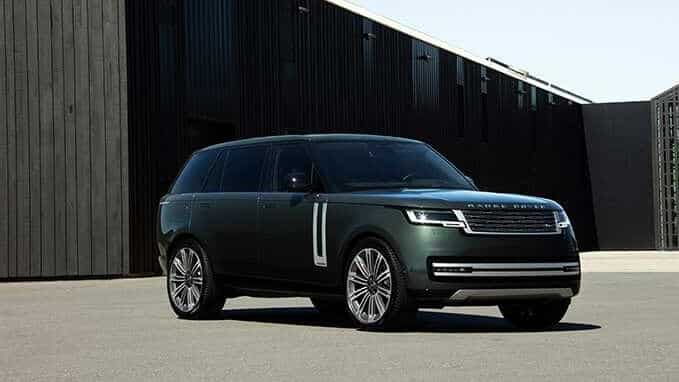 SUBLIME AND CAPTIVATING DESIGN
Every exterior detail has been carefully considered, with a streamlined, modernist design aesthetic that is free from superfluous detail. The result is a contemporary interpretation of Range Rover's trademark profile, showcasing a sublime and captivating statement of design. Inside, the finest materials create a tranquil, refined sanctuary, with space for up to seven adults. The interior can be customised to your personal style with a range of fine veneers, materials and finishes. Choose from a number of graded leathers or luxurious alternatives made of soft, sustainable materials with a contemporary look.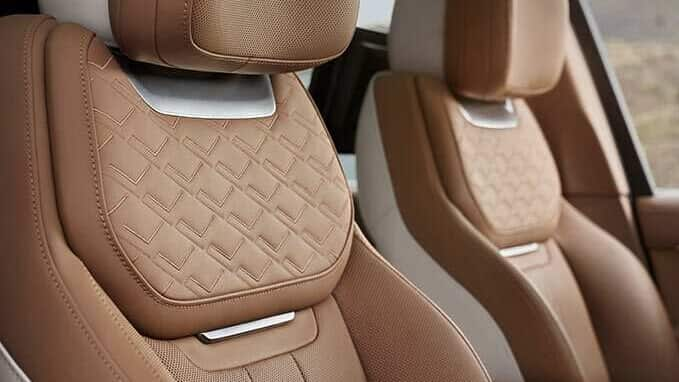 AESTHETICS WITH ETHICS
Offering sustainable and responsible material options to our customers underpins our philosophy of 'materiality', and is one of the ways Land Rover is reimagining the concept of sustainable modern luxury. We take an innovative approach to materials and redefine what luxury can be, like a leather-free interior made from the fibres of a eucalyptus tree, and our groundbreaking satin protective wrap with embedded scratch recovery technology. Materiality offers aesthetics with ethics.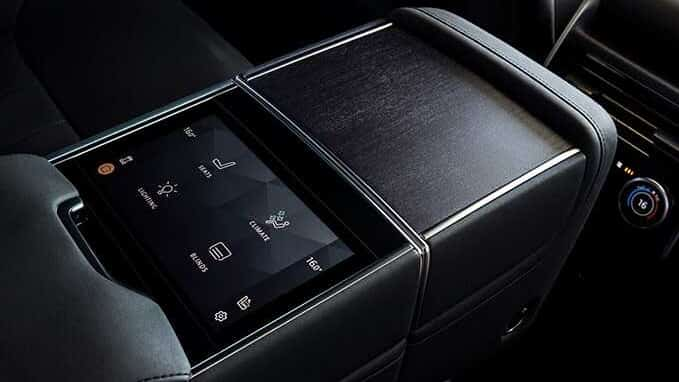 SEAMLESSLY INTEGRATED TECHNOLOGY
Intuitive technology is seamlessly integrated throughout the New Range Rover. The advanced Pivi Pro infotainment system features a smartphone-like interface. It is accessed through a beautiful curved 'floating glass' 13.1" touchscreen with haptic controls, making it simple to navigate and control the vehicle's systems. With Apple CarPlay and Android Auto built-in, you'll always stay connected. A high-resolution 13.7" Interactive Driver Display offers a variety of layouts, including full-screen 3D navigation and driving information.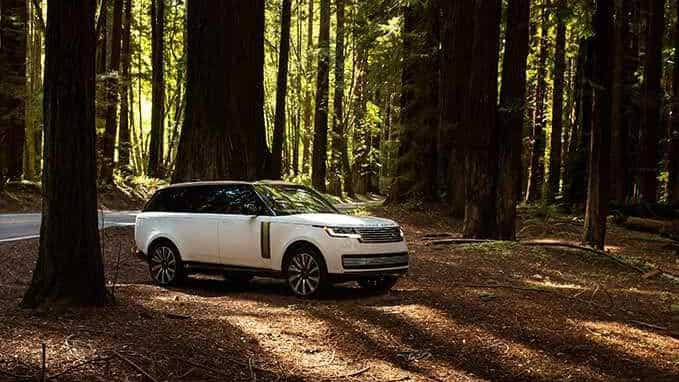 POWERFUL AND CAPABLE
The New Range Rover features our most advanced powertrains yet. The petrol V8 engine has 390kW and 750Nm of torque and can reach 0-100km/h in 4.6 seconds with Dynamic Launch engaged. A clean and efficient mild hybrid (MHEV) is also available in a range of diesel and petrol powertrains, along with a new extended-range electric hybrid. Adaptive Dynamics ensure a smooth ride with optimum control, while All Wheel Steering offers high-speed stability and enhanced low-speed agility both on and off road. An SUV of exceptional capabilities, there are eight terrain modes to choose from, with the New Range Rover intelligently adapting the vehicle's systems to match the selected environment.
After more than half a century, Range Rover continues to offer an unmatched driving experience, with its leading combination of design, luxury, technology, performance and capability.