The New Range Rover Sport leads by example. From focused on-road performance and world-renowned all-terrain capability, a host of exciting and innovative technologies make Range Rover Sport the definition of sporting luxury.
DESIGN-ENABLING TECHNOLOGY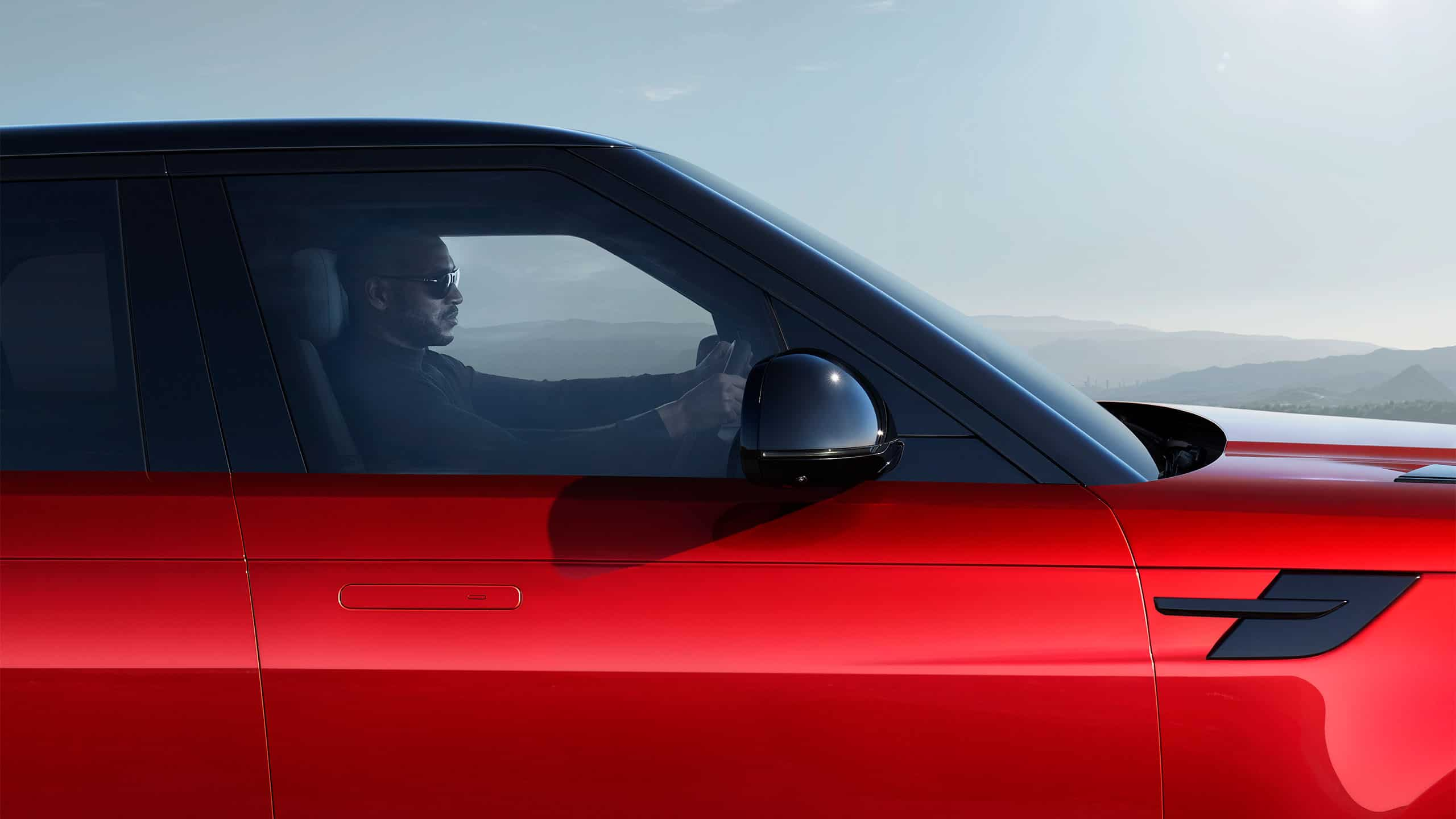 A design that has refinement at its core, with flush glazing and high levels of precision. Design‑enabling technologies enhance the clean lines and aerodynamic performance of the New Range Rover Sport, with the hidden waist rail finisher and laser-welded roof creating a modern, seamless appearance.
ACTIVE NOISE CANCELLATION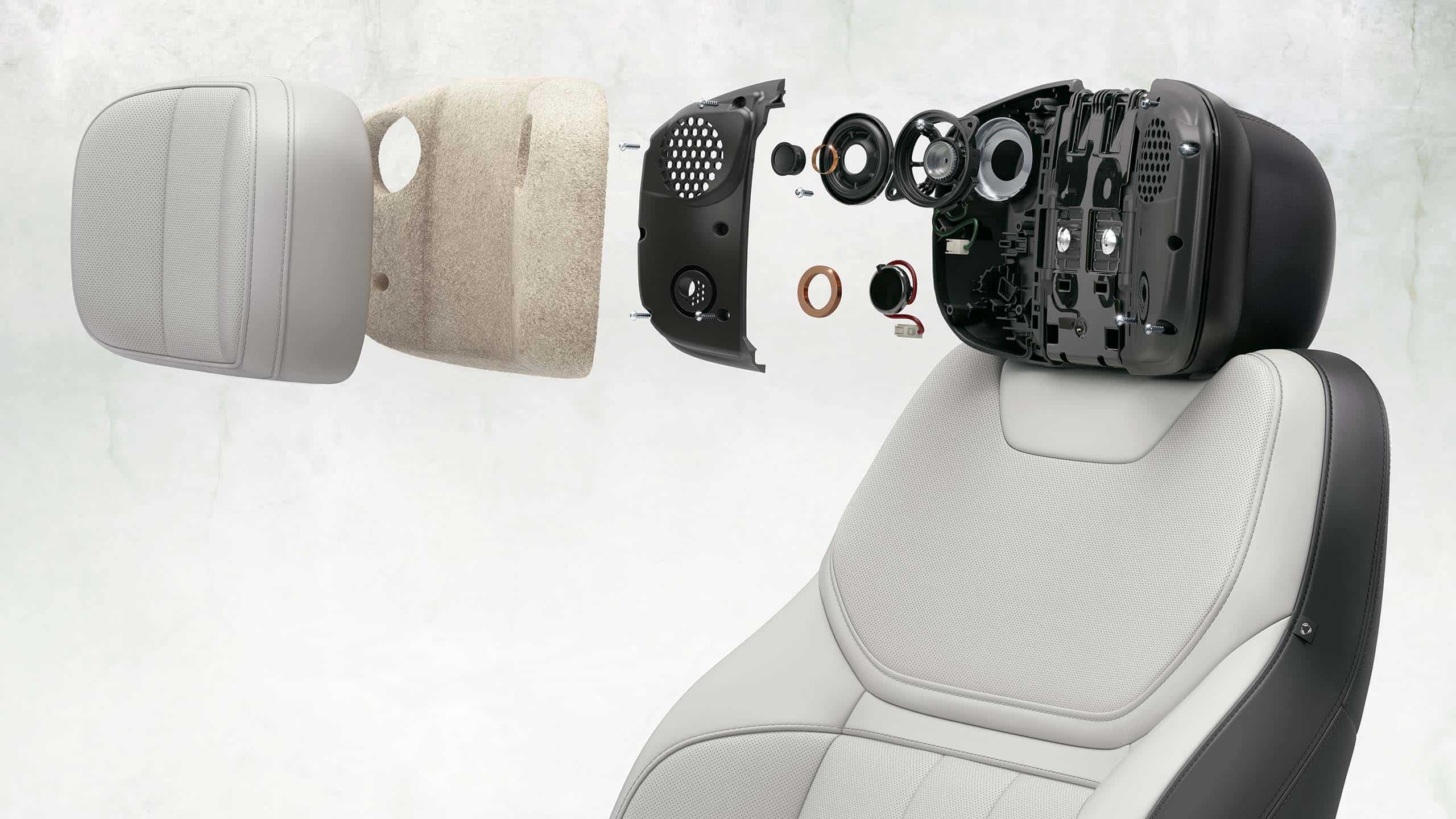 ACTIVE NOISE CANCELLATION
Next generation Active Noise Cancellation filters out unwanted noise, leaving you to focus on enjoying the journey. Microphones inside each wheel arch detect noise. Digital processors calculate the sound required to remove these unwanted frequencies using the interior and headrest speaker.
MERIDIAN SIGNATURE SYSTEM
Dial up the sound quality. The powerful Meridian Signature Sound System delivers high-fidelity music playback with up to 29 speakers, a subwoofer and 1,430W of amplifier power – creating a personal sound environment and one of the finest automotive audio experiences for four occupants.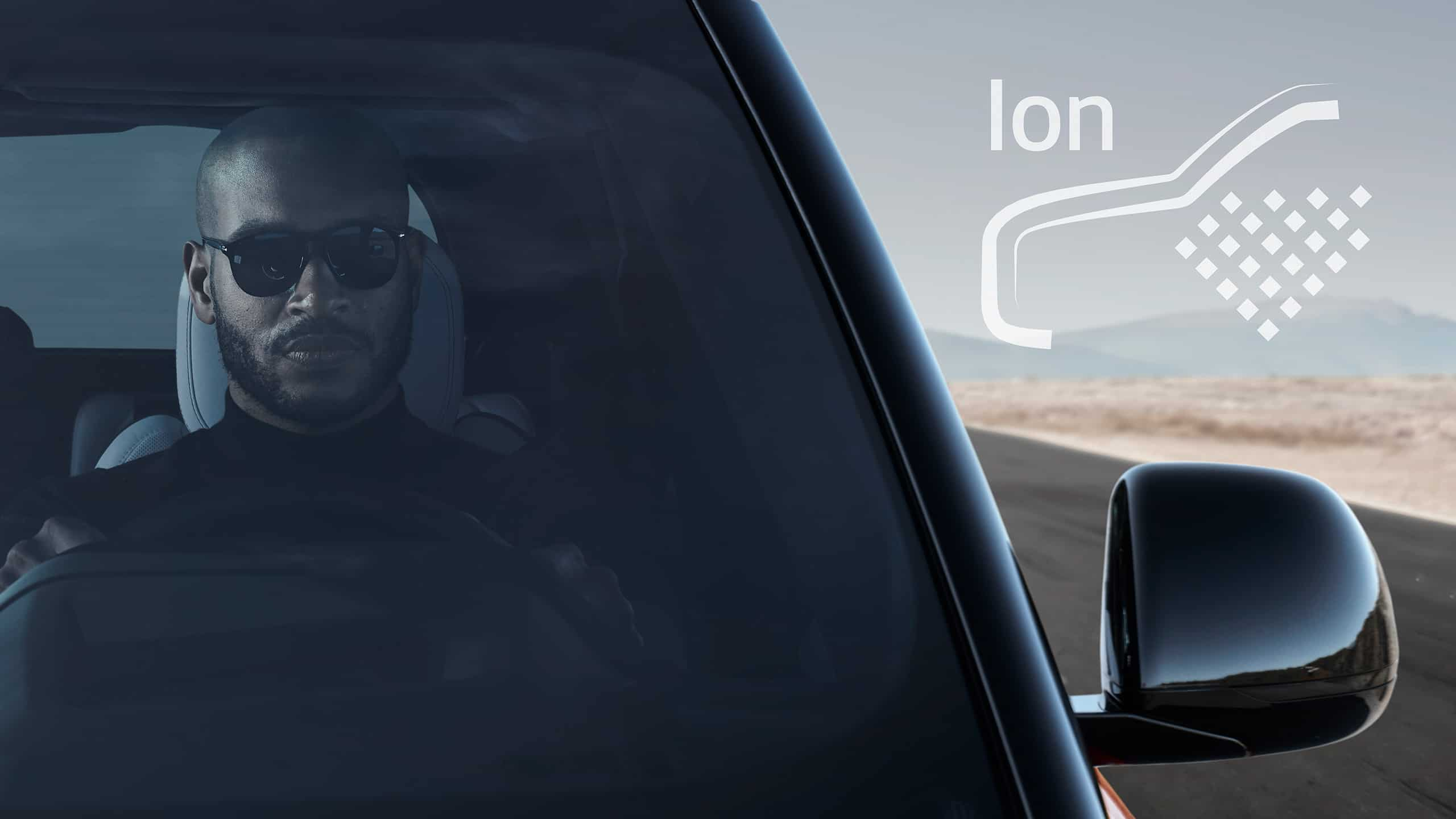 Interior air quality is taken to the next level with the Cabin Air Purification Pro System. The PM2.5 filtration and nanoe™ X technology significantly reduce odours, bacteria and allergens, while CO2 management enhances the wellbeing and alertness of all occupants by monitoring and controlling CO2 levels. You can operate the system remotely to prime the cabin before a journey.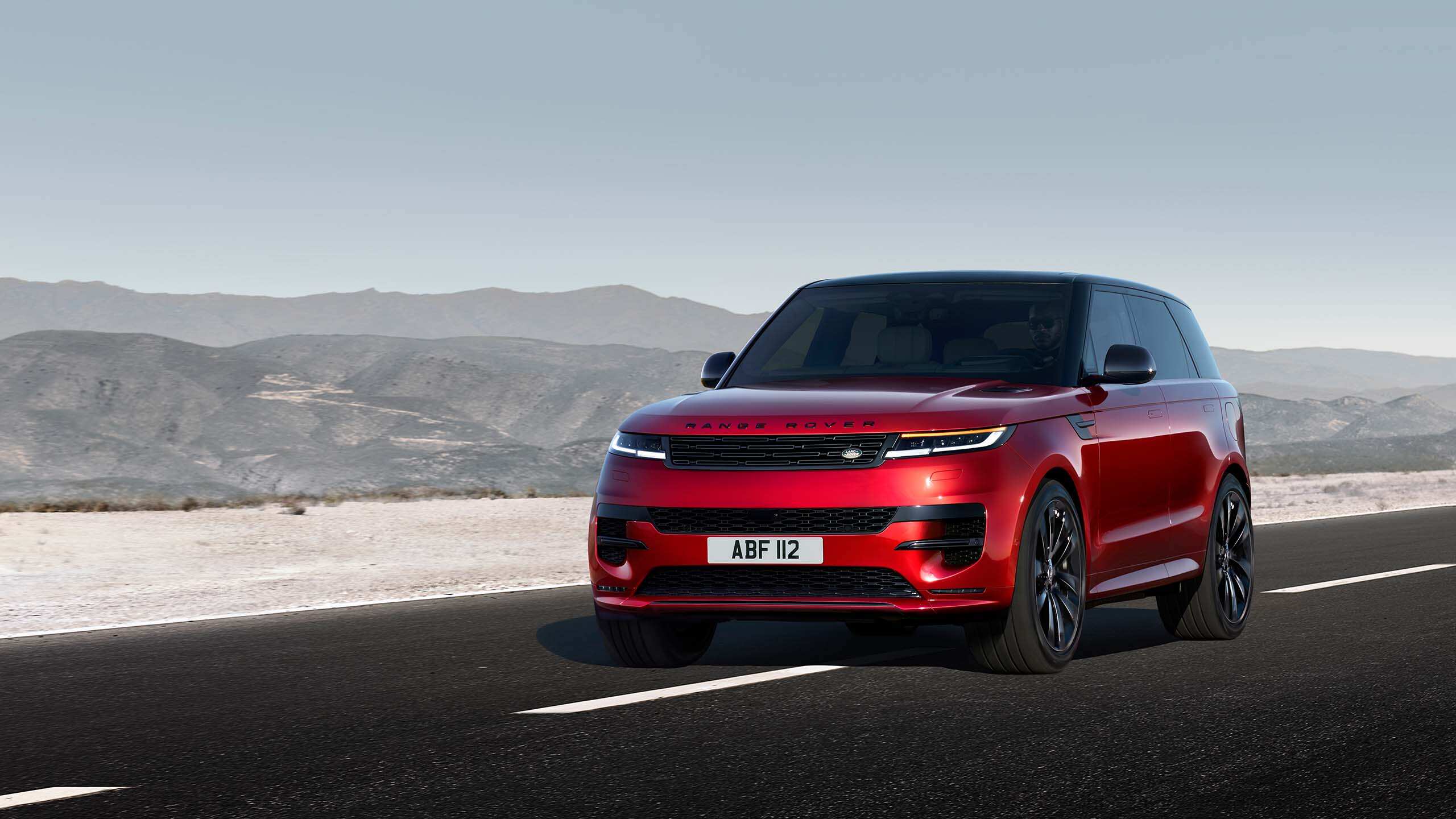 With All Wheel Steering, the rear wheels steer up to 7.3 degrees, enhancing the stability of New Range Rover Sport at higher speeds by turning in the same direction as the front wheels.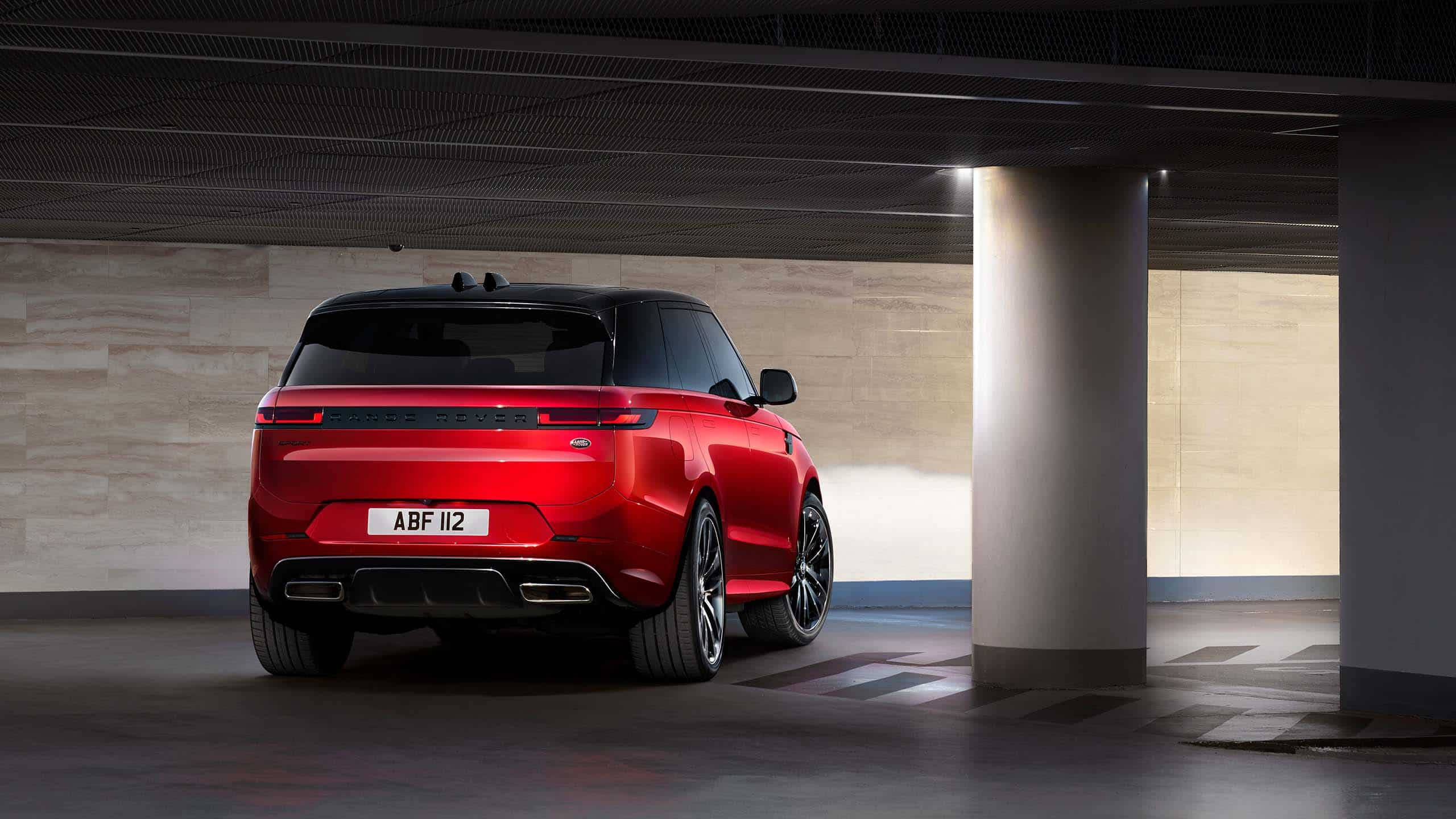 At lower speeds, All Wheel Steering turns the rear wheels in the opposite direction to the front wheels for superior manoeuvrability. New Range Rover Sport has a turning circle of less than 11m – comparable to a compact family hatchback.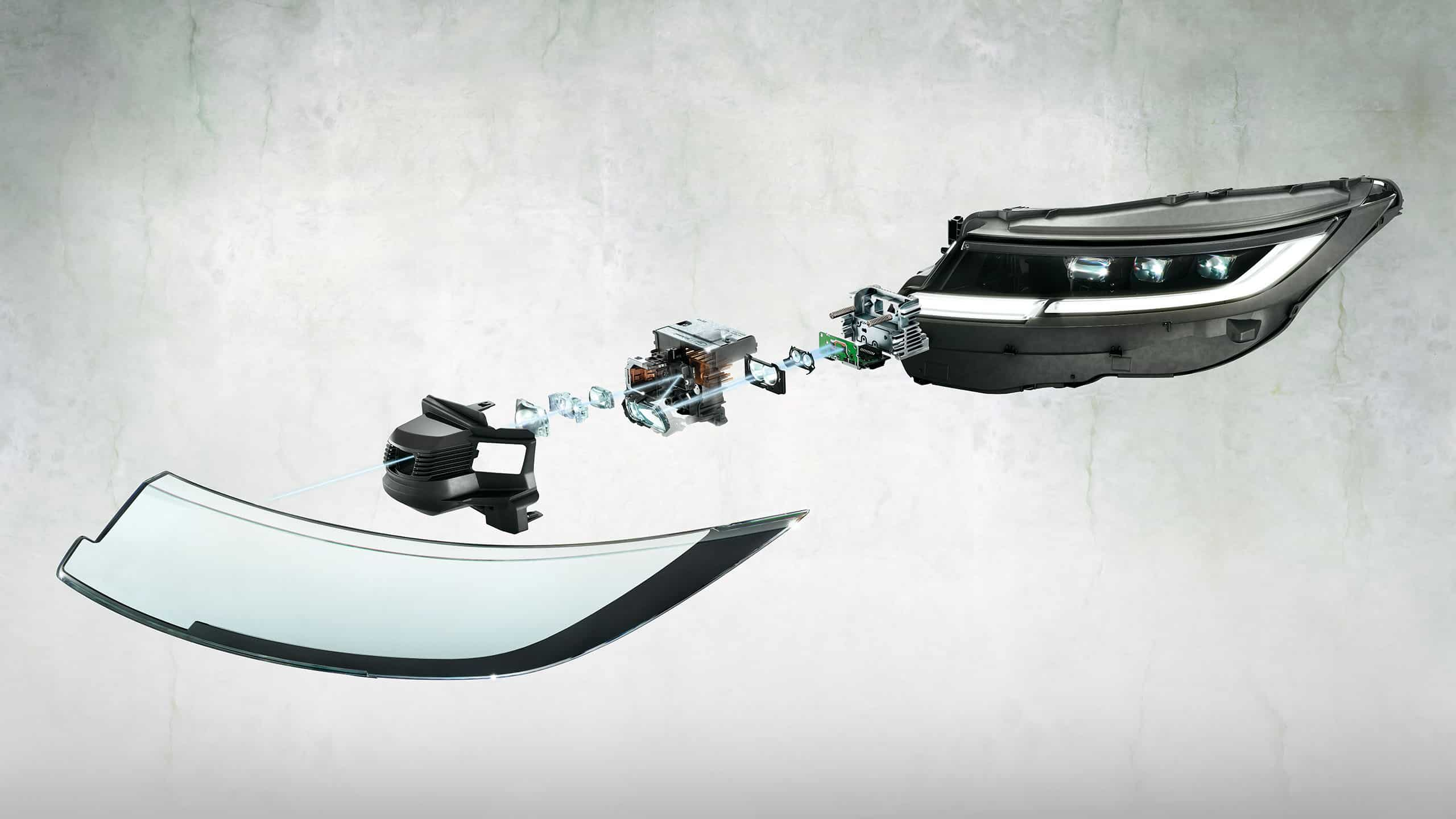 Digital LED Headlights with signature Daytime Running Lights provide brilliant visibility on night drives with a range of up to 500m. Each headlight features 1.3 million Digital Micromirror Devices which tailor the beam to mask up to 16 objects, optimising illumination and minimising the risk of dazzling other road users.