THERE'S NO PLACE LIKE HOME
With a Land Rover plug-in electric hybrid (PHEV), most of your charging is done from the comfort of home.
It's usually the cheapest, most convenient way to charge – as easy as plugging in your phone – and you'll never need to visit the fuel pumps for local trips around town.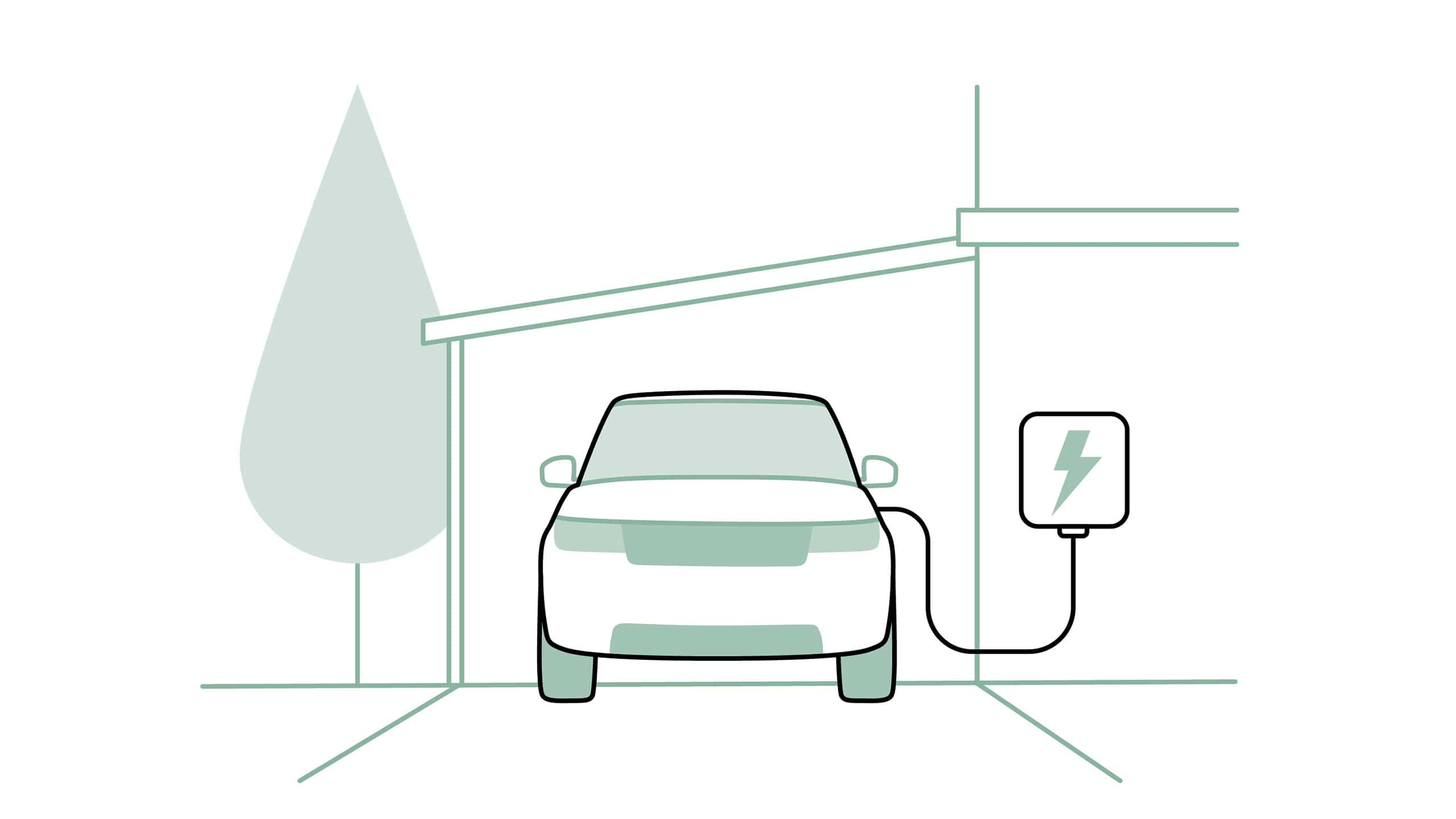 SPEED THINGS UP WITH A HOME CHARGER
The fastest way to charge your electric hybrid at home is with a professionally installed home charger. Check with your local government for potential compensation and support for EV vehicles and home installation implementation.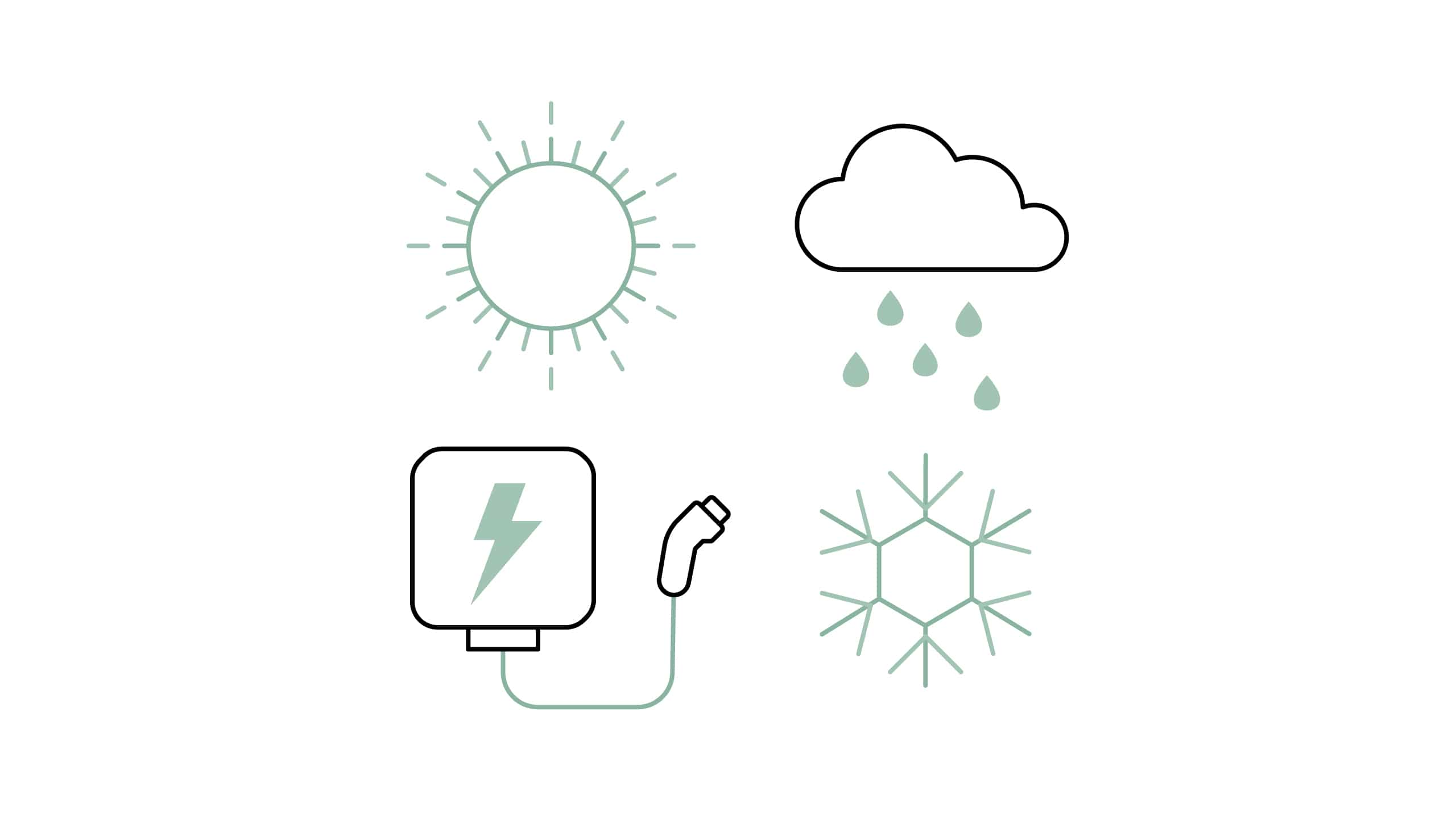 SAFE TO CHARGE, WHATEVER THE WEATHER
Our recommended home chargers are safe to use in all weathers. Come rain or shine, you'll always be ready to go electric.
HOME CHARGING CAN SAVE YOU MONEY
Plugging in is not only incredibly convenient, it's cheaper than running a petrol or diesel car every day. You will also typically save more money charging at home than charging away from home. Using an off-peak electricity tariff can reduce your costs further still.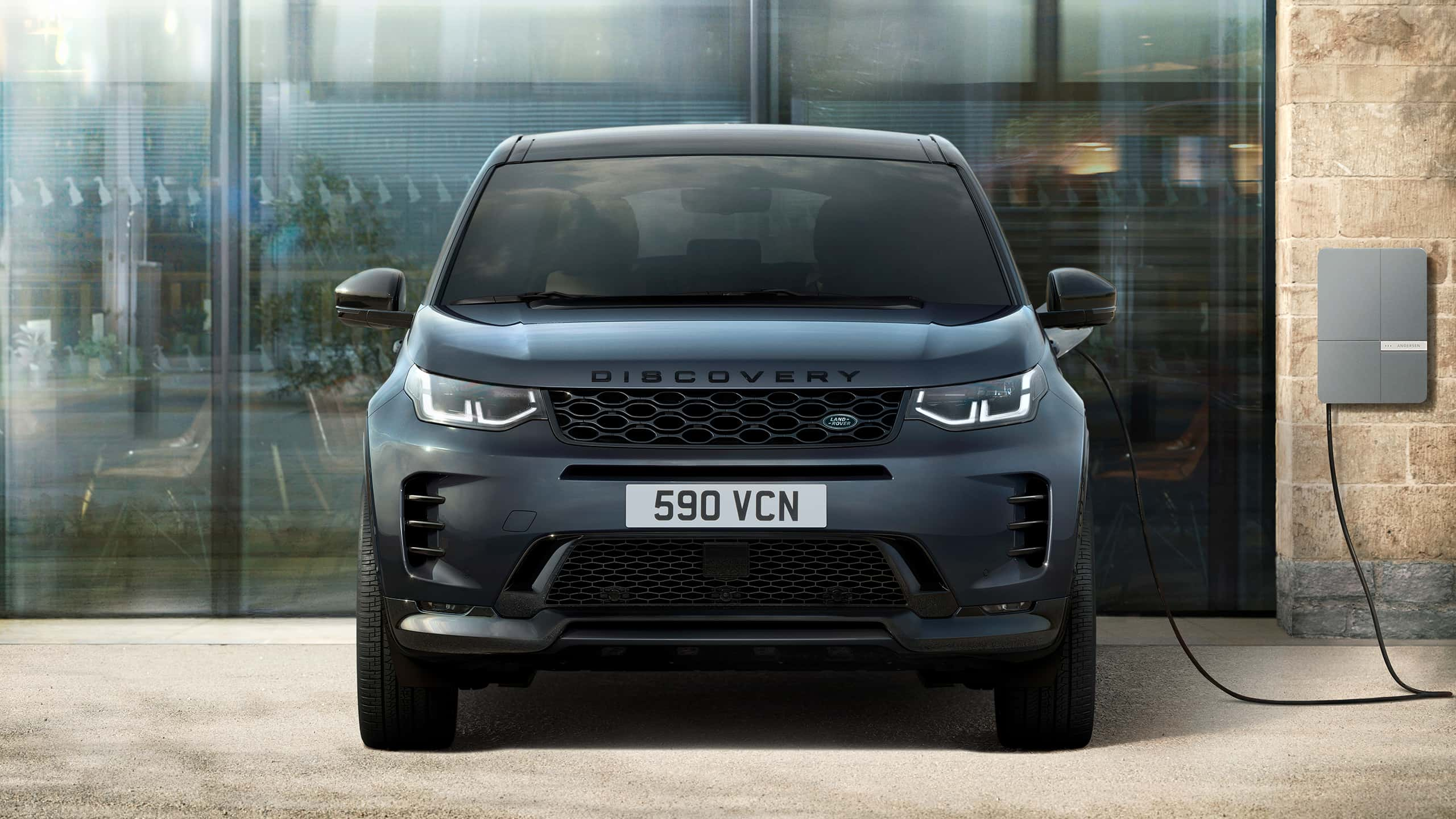 TOP UP AT YOUR NEXT STOP
As the public charging infrastructure continues to grow, there are now more places than ever to conveniently charge your electric hybrid away from home.
Charging points at many public car parks, shopping centres and motorway services make it easy to top up while you're parked up. And if you're spending a few hours in the office, workplace charging can have you fully charged by lunchtime.
The majority of destination charging points around towns and cities require the use of your own charging cable. This is included with your Land Rover electric hybrid as standard. And just like at home, it can be used in all weathers.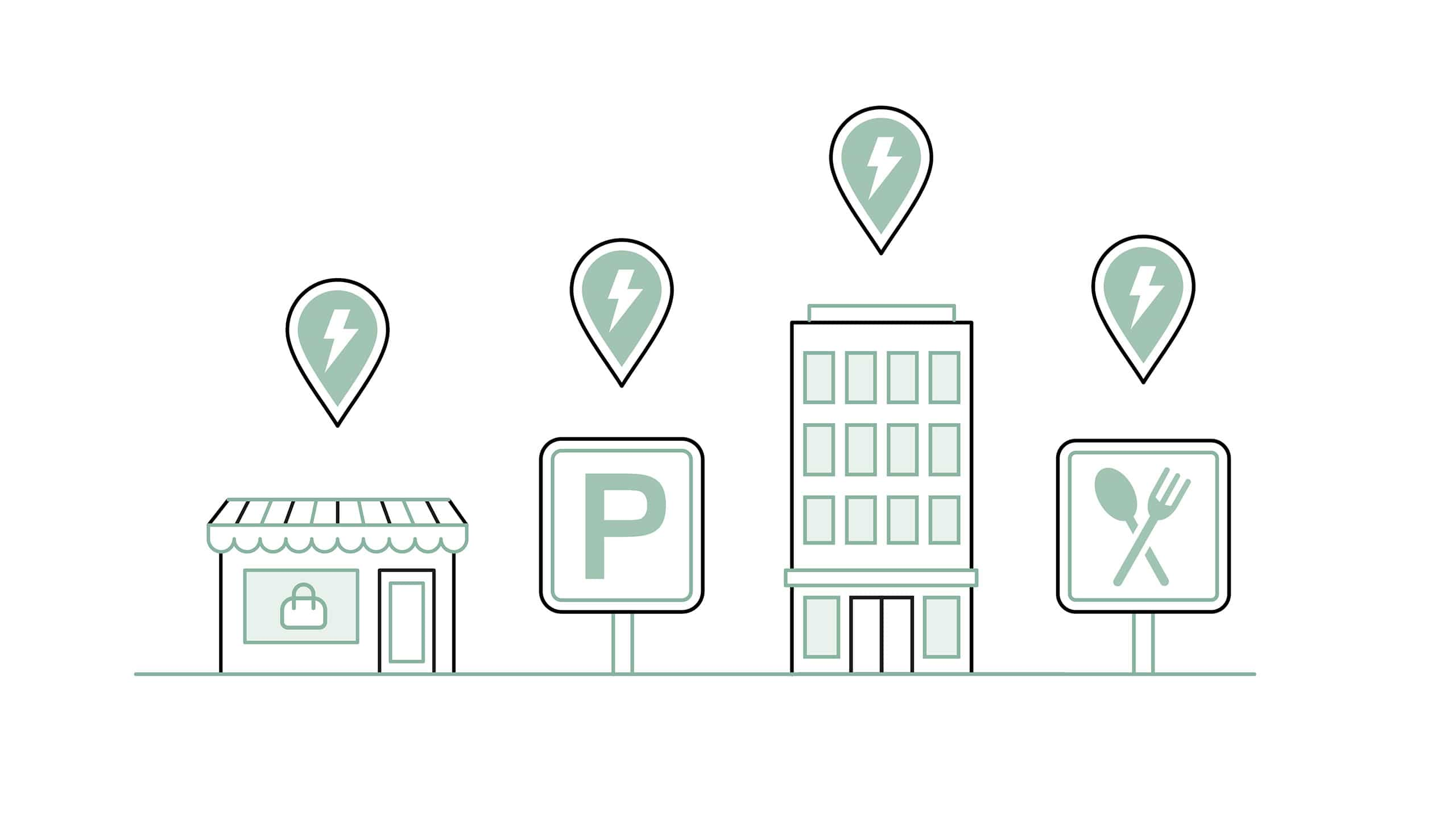 TRACK YOUR CHARGING PROGRESS ANYWHERE
MONITOR AND CONTROL FROM YOUR PHONE
Once you've simply plugged in and walked away, your Land Rover's InControl App1 neatly sends your charging status to your mobile. So wherever you are, you can plan your time productively and be ready to get back out there without missing a beat.
At home, your app's timed charging feature can even be used to lock into the daily window of off-peak electricity and substantially cheaper EV tariffs offered by many home energy providers.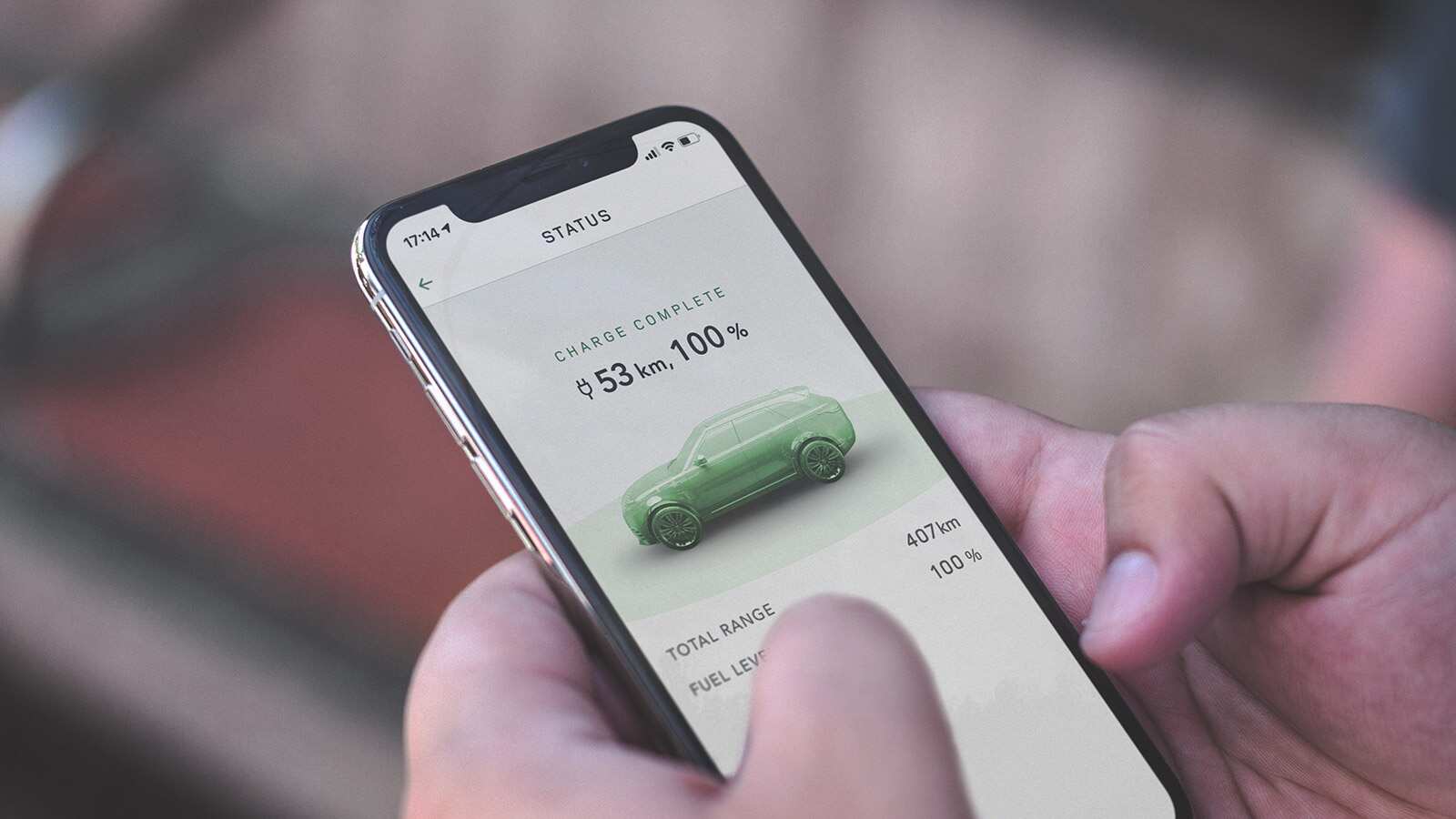 CHARGING TIMES FOR ELECTRIC HYBRID
Our figures for rapid DC charging points – typically found at motorway service stations and main roads – are quoted up to 80%. This is because the charging speed slows down significantly above 80% to protect the battery and optimise its life.
| | | | |
| --- | --- | --- | --- |
| Vehicles | Maximum electric range | AC home and public charging (7kW) 0 – 100% | Rapid DC charging (50kW) 0 – 80% |
| Range Rover Electric Hybrid | EV range up to 126 km†† | From 5 hours2 | Less than 60 minutes2 |
| Range Rover Sport Electric Hybrid | EV range up to 126 km†† | From 5 hours2 | Less than 60 minutes2 |
| Range Rover Velar Electric Hybrid | EV range up to 69 km†† | From 2 hours 30 minutes2 | From 30 minutes2 |
| New Range Rover Evoque Electric Hybrid | EV range up to 66 km†† | From 2 hours 12 minutes2 | From 30 minutes2 |
| Discovery Sport Electric Hybrid | EV range up to 66 km†† | From 2 hours 12 minutes2 | From 30 minutes2 |
| Defender Electric Hybrid | EV range up to 52 km†† | From 2 hours 30 minutes2 | From 30 minutes2 |
DOMESTIC SOCKETS PROVIDE ADDED REASSURANCE
If you're away for longer periods and no home charger is available, your standard domestic plug socket used for household electrical items will also charge your vehicle at a much slower rate – typically 0-100% from seven hours.
For charging your vehicle using a domestic socket, an optional Mode 2 cable is available to purchase separately.
††Fuel consumption, CO2 emissions and EV Range figures are determined by testing under standardised laboratory conditions and to comply with ADR 81/02 and ADR 79/04. These figures should only be used for the purpose of comparison amongst vehicles. Actual figures will generally differ under real world driving conditions and will vary depending on factors such as (but not limited to) driving style, vehicle's equipment and road, traffic, and weather condition.
††The figures provided are NEDC calculated from official manufacturer's tests. Figures may vary according to environment and driving style. For comparison purposes only. Real world figures may differ.
1Compatible smart phones only. Subject to market availability of third party provider platforms and mobile phone signal.​
2Charging times will vary dependent on many factors, including but not limited to: the age, condition, temperature and existing charge of the battery; facility used and duration of charge.